Happy holiday weekend! I hope it means you get a chance to read more. There's lots of great book stuff to learn about today. Enjoy your week! Be excellent to each other. – xoxo, Liberty
---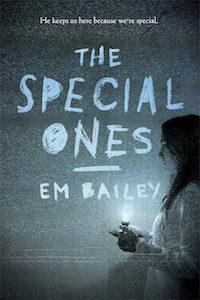 Sponsored by The Special Ones by Em Bailey, a HMH Book for Young Readers.
Esther is one of four Special Ones: spiritual guides who live in a remote farmhouse under the protection of a mysterious cult leader. He watches them around the clock—ready to punish them if they forget who they are—while broadcasting their lives to eager followers outside.
Esther knows that if she stops being Special, he will "renew" her. Nobody knows what happens to Special Ones who are taken away for renewal, but Esther fears the worst. Like an actor caught up in an endless play, she must keep up the performance if she wants to survive long enough to escape.
---
Deals, Reels, and Squeals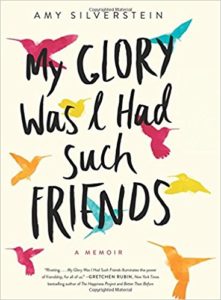 J.J. Abrams' Bad Robot developing Amy Silverstein memoir My Glory Was I Had Such Friends as a limited series.
Jacob Tobia will publish their first memoir, Sissy, with G.P. Putnam's Sons.
The Crown's Game author Evelyn Skye will release Circle of Shadows, the first book in a duology, in 2018.
Sissy Spacek and Jane Levy join Stephen King/J.J. Abrams Castle Rock series. And Melanie Lynskey, too!
The first book in Zoraida Córdova's Spanish-influenced duology will be published in summer 2019!
James Renner's True Crime Addict is getting a series adaptation, with Richard Price writing.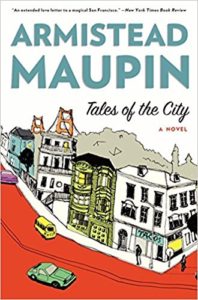 Netflix developing Tales Of The City revival with Laura Linney & Olympia Dukakis.
Tyler Perry will star in the film adaptation of Patrick McGilligan's 2007 biography Oscar Micheaux: The Great and Only: The Life of America's First Black Filmmaker.
Skydance trying Asimov's Foundation as a TV series.
Cover Reveals
The cover and an excerpt for Love Sugar Magic: A Dash of Trouble by Anna Meriano. (Jan. 2, 2018)
Smart Bitches has the first look at Next Year in Havana by Chanel Cleeton. (Feb. 6, 2018)
The cover reveal for Dan Brown's Origin is a fancy video! (Oct. 3)
Slam poet Elizabeth Acevedo debuts novel, The Poet X. (March 6, 2018)
Behold the covers for Philip Pullman's The Book of Dust.
Sneak Peeks!
The first trailer for Thank You for Your Service, based on the book by David Finkel.
Book Riot Recommends
At Book Riot, I work on the New Books! email, the All the Books! podcast about new releases, and the Book Riot Insiders New Release Index. I am very fortunate to get to read a lot of upcoming titles, and I'm delighted to share a couple with you each week!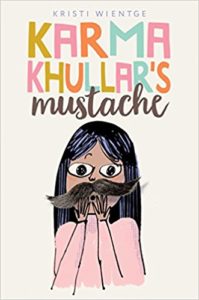 Karma Khullar's Mustache by Kristi Wientge 
Wientge has taken the subject of body hair and turned it into a delightful Blume-esque tale about a young girl trying to figure out how to deal with the hairs that have formed on her lip just as she's due to start middle school. Karma thinks her parents are too busy with their own problems, so she must deal with what she feels is going to be a horrifying experience all on her own. It's a charming and funny story about friendship and family. (Simon & Schuster Books for Young Readers, Aug. 15)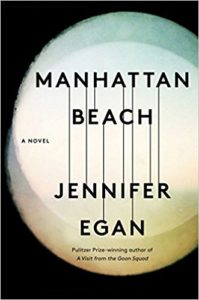 Manhattan Beach by Jennifer Egan
Do I even need to say anything else here besides "OMG NEW JENNIFER EGAN NOVEL?" Okay, here's a tiny bit about it: It's about a woman who becomes the first female diver, working at the Brooklyn Naval Yard repairing ships. She's also trying to learn about the disappearance of her father. I don't think I have to tell you that it's spectacular, but I'll say it anyway. It's spectacular! It is well worth the wait. (Scribner, Oct. 3)
And this is funny.
Author S. Jae-Jones shortened the descriptions of the Hogwarts Houses.