Welcome back, race fans. It's another Tuesday, and another great week for books. For example, for all you Robin Hobb fans: the third book in the Fitz and the Fool trilogy is out now! And you can hear about several great books out today on this week's episode of the All the Books! Rebecca and I talked about a few amazing books we loved, such as Lives of the Monster Dogs, Ramona Blue, and Binti.
(P.S. I was having the worst time narrowing my choices down today, so I'm giving you a mini-round-up. Enjoy!)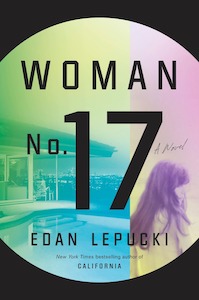 This week's newsletter is sponsored by Woman No. 17 by Edan Lepucki.
High in the Hollywood Hills, writer Lady Daniels has taken a break from her husband. Left alone with her children, she's going to need a hand taking care of her young son. In response to a Craigslist ad, S arrives, a magnetic young artist who will live in the guest house, care for Lady's toddler, Devin, and keep a watchful eye on her teenage son, Seth. But in the heat of the summer, S's connection to Seth takes a disturbing, and possibly destructive, turn. Darkly comic, twisty and tense, this mesmerizing new from Edan Lepucki novel defies expectation.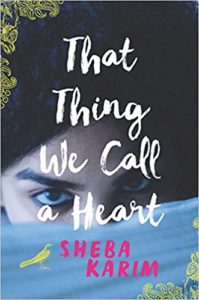 That Thing We Call a Heart by Sheba Kerim: A funny and heartwarming novel about Shabnam, her summer crush, and how love can be confusing and overwhelming one day and amazing and beautiful the next.
House of Names by Colm Tóibín: A brilliant retelling of the story of Clytemnestra by a master storyteller. And like the original, full of murder, betrayal, and revenge.
We Have No Idea: A Guide to the Unknown Universe by Jorge Cham and Daniel Whiteson: Science! Nerdy goodness! Cute illustrations! Big questions about the universe that we still can't answer! … Did I mention the cute illustrations?
D'Arc (War with No Name) by Robert Repino: It's the sequel to Mort(e)! *MUPPET ARMS* This one picks up shortly after the first one ended, with Mort(e) and Sheba, with cults, amphibious creatures, and a serial killer!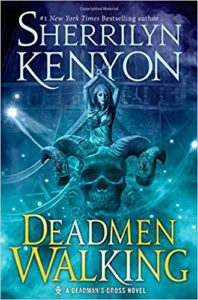 Deadmen Walking: A Deadman's Cross Novel (Dark-Hunter: Deadman's Cross Trilogy) by Sherrilyn Kenyon: Pirates, and immortals, and a sea witch, oh my! This was my first Kenyon (I know, I know) and I thought it was great fun.
A Rising Man by Abir Mukherjee: A Scotland Yard detective investigates the murder of a British official in India in this marvelous new historical crime series.
Based on a True Story by Delphine de Vigan, George Miller (Translator): This massively successful French novel about friendship, rivalry and obsession – think Single White Female – is now available in English!
Among the Lesser Gods by Margo Catts: A young woman who believes she leads a cursed life heads to the woods of Colorado to gather her thoughts. But what she finds there leaves her with a better understanding of cause and effect. This is a remarkable debut.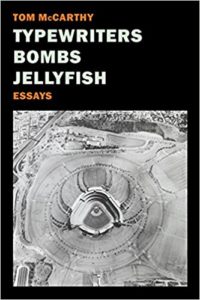 Typewriters, Bombs, Jellyfish: Essays by Tom McCarthy: I am a huge fan of McCarthy's novels and I quickly gobbled up all these smart essays about pop culture and more. Includes thoughts on Patty Hearst, David Lynch, Ulysses, and yes, typewriters, bombs, and jellyfish.
The Gift by Barbara Browning: Browning is one of the most refreshing, unusual novelists I have read, and this book is no different. It's about a woman who begins spamming people with ukulele songs. Awkward encounters ensue.
Shtum by Jem Lester: A beautiful, heart-squeezing debut novel of a couple and their ten-year-old autistic son, written from Lester's own experiences as a parent to an autistic child.
That's it for me today – time to get back to reading! If you want to learn more about books new and old (and see lots of pictures of my cats, Millay and Steinbeck), or tell me about books you're reading, or books you think I should read (I HEART RECOMMENDATIONS!), you can find me on Twitter at MissLiberty, on Instagram at FranzenComesAlive, or Litsy under 'Liberty'!
And ICYMI, I'm writing the new Book Riot newsletter, Book Radar, which will give you all those things! You can sign up here.
Stay rad,
Liberty