Hello, readers! It's Liberty, here to tell you about deals and reveals and more upcoming book goodness. Thanks to Swapna for kicking off the Book Radar – I am excited to take the reins. I have so much to tell you!
---
This week's newsletter is sponsored by The People We Hate at the Wedding by Grant Ginder.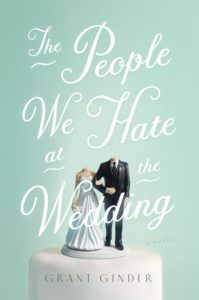 A bitingly funny, hugely entertaining novel in which a fractured family from the Chicago suburbs must gather in London for their eldest daughter's marriage to an upper-crust Englishman, proving that the harder we strain against the ties that bind, the tighter they hold us close.
---
All the Deal News You Can Use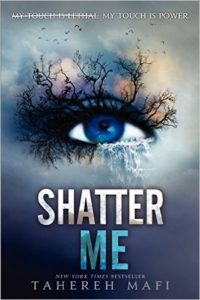 Tahereh Mafi will return to the Shatter Me series with three new books, beginning with Restore Me in early 2018.
Hanover Square Press will publish The Lady from the Black Lagoon by Mallory O'Meara, about the life of Milicent Patrick, the first woman to design a movie monster.
Anika Noni Rose and her production company Roaring Virgin Productions have optioned TV and film rights to Shadowshaper, Daniel José Older's bestselling YA fantasy series.
The Miss Fisher movie is called Miss Fisher and the Crypt of Tears. There's also plans for a prequel TV spin-off focused on a younger version of Phryne investigating some of her first mysteries.
Joe Hill has a novella collection called Strange Weather coming Oct. 24 from William Morrow.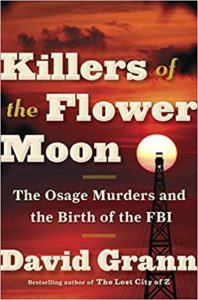 Martin Scorsese, Leonardo DiCaprio & Robert De Niro are considering working on the big screen adaptation of David Grann's Killers Of The Flower Moon.
A live-action/animated movie version of the 1958 children's book Danny and the Dinosaur is now in development.
The Night Of star Riz Ahmed has joined Joaquin Phoenix, John C. Reilly, and Jake Gyllenhaal in The Sisters Brothers.
HBO is making a Fahrenheit 451 movie starring Michael B. Jordan and Michael Shannon!
Between the World and Me by Ta-Nehisi Coates, the  award-winning book exploring racial injustice in America, will be brought to the Apollo stage next April.
Mystery author Reed Farrel Coleman will help Michael Mann write the prequel to Mann's 1995 film Heat.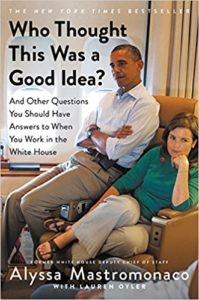 Mindy Kaling has optioned Alyssa Mastromonaco's White House memoir Who Thought This Was A Good Idea? for television.
Love it or hate it, word is that Netflix's 13 Reasons Why will be getting a second-season renewal soon.
Rick Riordan Presents, Disney-Hyperion's newest imprint, will publish Jennifer Cervantes's Storm Runner, Roshani Chokshi's Aru Shah and the End of Time, and Yoon Ha Lee's Dragon Pearl. All are set for release in 2018.
Cover Reveals
Amy Tan's memoir, Where the Past Began, will be coming out Oct. 17 from Ecco.
Look at the gorgeous cover for A Girl Like That by Tanaz Bhathena, coming Feb. 27, 2018!
Wiley Cash's latest, The Last Ballad, has a cover and a release date: Out Oct. 3 from William Morrow.
Book Riot Recommends
At Book Riot, I work on the New Books! email, the All the Books! podcast about new releases, and the Book Riot Insiders new release index. I am very fortunate to get to read a lot of upcoming titles, and I'm delighted to share a couple with you each week!
Hunger: A Memoir of (My) Body by Roxane Gay (June 13)
Gay pours everything she has into this memoir about her personal experiences with food and weight, examining the physical and psychological aspects of her decisions with regards to both, starting with her childhood and a terrible act of violence. It is a wildly insightful and personal memoir that will both ruin and inspire you. It blew me away.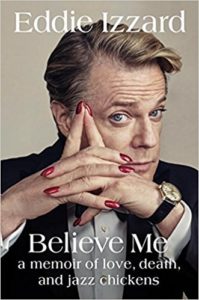 Believe Me: A Memoir of Love, Death and Jazz Chickens by Eddie Izzard (June 13)
Comedian and actor Izzard is one of my favorite people on the planet, so I dropped everything and read this as soon as I got it! He's so smart and hilarious. This is a sweet, moving memoir about his life, starting with the death of his mother when he was six, and taking readers through his schooling, street performances, stand-up comedy, marathon running, and screen acting. Izzard is a kind, funny human, with lots of smart things to say about love and gender. I think we'd be great BFFs.
And this is funny.
Epic Reads made a playlist for book nerds.