The countdown to RT Convention in Atlanta has begun. Are you going? (I, sadly, am not. Do all the things for me!)
Oh hey, have you heard? Book Riot has started a sweet new thing called Insiders. For as low as 3 dollars a month, subscribers can get all kinds of exclusive content and access. Depending on what level of subscription you choose, you can get access to deals from the Book Riot store, a new releases index, even an Insiders-only forum on Slack (where you can hang out in a romance dedicated chat channel with meeee…and lots of other awesome people, too). Want to know more? Read on here.
---
This newsletter is sponsored by Life After by Kate Ganshert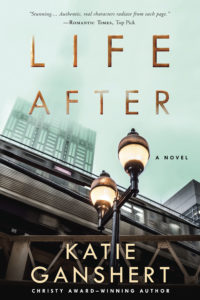 A fiery explosion claims the lives of passengers on Chicago's transit system. As the sole survivor, Autumn Manning is haunted by the lives of the victims. When forces come together to bring her face-to-face with reminders of devastating loss, she must decide what path to take forward. In Life After, Katie Ganshert's most complex and unforgettable novel yet, the stirring prose and authentic characters pose questions of truth, goodness, and ultimate purpose in this emotionally resonant tale.
---
Have you read Colleen Hoover's Confess? No matter the answer, you should check out the webseries. It's quick and sweet, and does the novel well.
Have you been hanging out on Twitter? Romance had a field day taking on Bon Appetit, who posted (and quickly deleted!) a tweet about books you don't have to hide behind the covers of other books. I storified the highlights for you, just to get a taste.
They also dropped some truth bombs earlier this week in #WhatWOCWritersHear.
On a more heartwarming note, romance authors were very prominent in the #pocpublove hashtag last week. Authors like Beverly Jenkins and Rebekah Weatherspoon were very vocal about supporting authors of color as well as those who work behind the scenes in publishing. Have a scroll through the hashtag and find some new awesome people to follow!
Over on Book Riot, all kinds of things have been going on.
Remember how we talked about me not being a fan of Romance without the HEA? Neither is Sarah Nicolas.
Add to your TBR with some of our recent lists, including romances featuring librarians, hockey players, diverse historicals, and of course, you all gave us your favorite contemporaries.
(And since I neglected to in my post, I will take this moment to tout Ever After Box, who have a Librarians in Love box this month (and you've still got time to order one)!)
Meanwhile, are you overwhelmed with library holds? Teresa's got a secret for you.
Okay, enough about them, let's talk about books!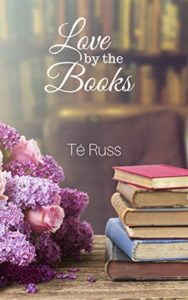 I cannot stop talking about Love By the Books by Te Russ. I came across it looking for books about librarians, and I just knew I had to read it immediately. First we have Carmen Jones, a literary agent who has just scored an amazing deal for a first-time author. And on her first visit to By the Books to inform said writer, she meets Sebastian, who turns out to own the joint. The two have an immediate connection, and their courtship is full of dorky, bookish, adorable goodness. I was swooning straight through to the end. How good was this book? Not even a healthy smattering of typos could take away from my enduring love for these people. Of course, it's all about what you love; I totally decided that these two were my soulmates and that I was marrying them by the time I got to the end. But I guess I can share.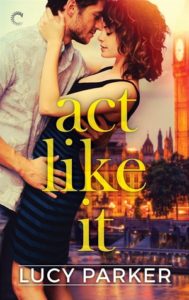 I have to stop talking about that one to also gush about Act Like It, which several Rioters have previously expressed their love for. In direct contrast to Love By the Books, Lainie and Richard start out somewhere between antagonistic and indifferent. They are both in the same West End theater production, but barely speak to each other offstage. And then, what else? Richard's image could use a relationship with a good girl. Fake relationship? Yes, please. Realizing it doesn't need to be fake? Hell yes. Never losing the snark and sarcasm no matter what direction their relationship takes? All the things.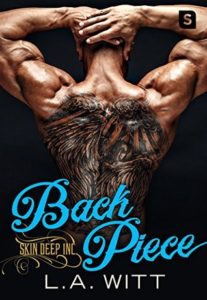 I'm smack in the middle of LA Witt's upcoming Back Piece, the first in a new series about tattoo artists and sailors in Virginia Beach (at least, I'm guessing future books will also include sailors). So far, loving it. These boys have definitely wrapped their way around my heart, and LA Witt's writing is fantastic and compelling as usual. I won't tell you not to put it on hold or preorder.
Next up is The Romance Reader's Guide to Life. I'm so. Very. Intrigued. Have you read it? What did you think? Is it as bizarre as it looks? 
And of course, here are a few recent and upcoming books to look out for:
The Thing About Love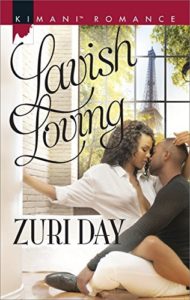 , Julie James
How to Bang a Billionaire, Alexis Hall
Homecoming, Celeste Castro
To Marry A Prince, AC Arthur
Lavish Loving, Zuri Day
Thaw, Elyse Springer (April 25) (See my Library list to read more about that one!)
To Me I Wed, KM Jackson (April 25)
The Librarian and the Spy, Susan Mann (April 25)
You all enjoy; I'm going to take some time to catch up! (Like that'll ever happen!)
Catch me on Twitter @jessisreading or Instagram @jess_is_reading, or send me an email at jessica@riotnewmedia.com if you've got feedback or just want to say hi!
Until next time, m'loves!