Happy St. Patrick's Day! I'm writing this newsletter on the tail end of a much-needed vacation that included a few days in Chicago for sightseeing and (finally!) seeing the musical Hamilton (I am obsessed). One of our stops was Unabridged Bookstore, an independent bookstore known for their hand-written staff recommendations, extensive sale book section, and collection of LGBT literature.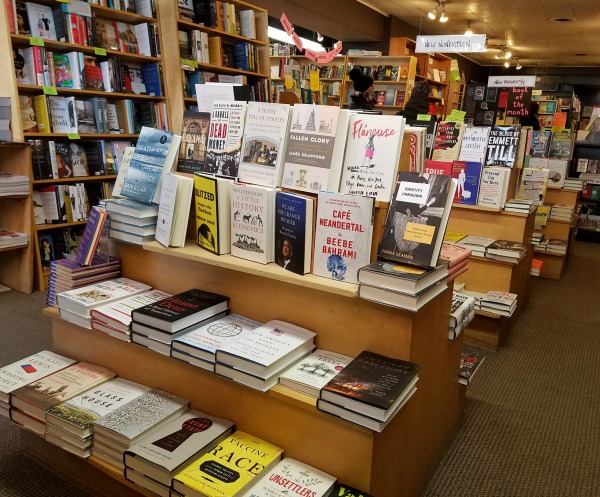 ---
This week's newsletter is sponsored by Unbound Worlds' Cage Match.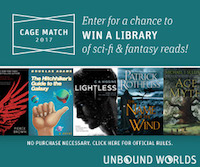 Cage Match is back! Unbound Worlds is pitting science fiction characters against fantasy characters in a battle-to-the-death tournament, and you can win a collection of all 32 books featured in the competition. Enter now for your chance to win this library of sci-fi and fantasy titles!
---
I had a great time perusing their excellent nonfiction selection. In addition to some well-curated tables of new nonfiction near the front of the store (pictured above), they also had some great displays of books in support of political resistance (pictured below). I managed to restrain myself and only bought three books – Hope in the Dark by Rebecca Solnit, Traveling with Ghosts by Shannon Leone Fowler and The Light of the World by Elizabeth Alexander.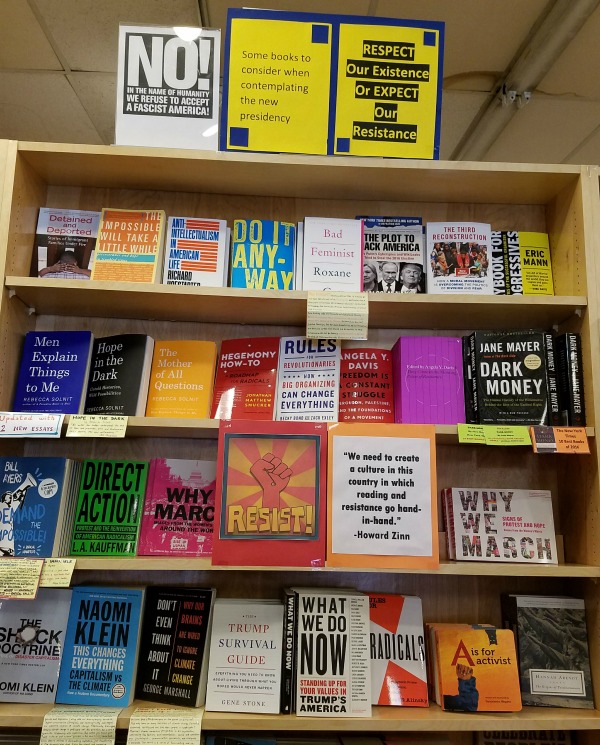 New Nonfiction On My Radar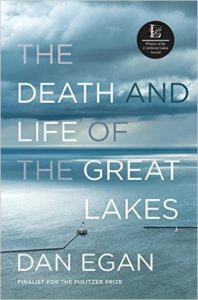 The Death and Life of the Great Lakes by Dan Egan (March 7 from W.W. Norton)
I was *this close* to grabbing this book off the new nonfiction table at Unabridged, but the weight of my tote bag held me back. In the book, journalist Dan Egan looks at the history of the Great Lakes and the "ecological catastrophe happening right before our eyes." At a time when leaders would rather ignore that climate change exists, this book is more important than ever.
Bonus Read: Dan Egan's extensive reporting on the crisis of the Great Lakes for the Milwaukee Journal Sentinel is can be read online at this link.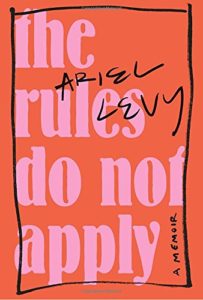 The Rules Do Not Apply by Ariel Levy (March 14 from Random House)
Hey, a new nonfiction book I've actually read! This memoir, about Ariel Levy's miscarriage and dissolution of her marriage while on a reporting trip in Mongolia, is a stunning read about loss, redemption, and building an unconventional life in a conventional world. I tore through this book in just a few days, connecting deeply with Levy's exploration of modern womanhood and what it takes to find and make the life you want in the face of loss and crisis.
Bonus Read: The core of this memoir is based on a piece Levy wrote for the New Yorker in 2013 about her miscarriage in Mongolia.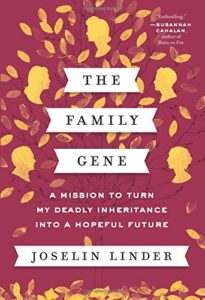 The Family Gene by Joselin Linder (March 14 from Ecco)
I'm a little obsessed with medical mysteries, so this memoir looks to be right up my alley. After years of being misdiagnosed, doctors discovered that Joselin Linder suffered from a rare blockage in her liver. As Linder tried to find an explanation for her condition, she discovered a long family history of strange symptoms. Working with a team of genetic researchers at Harvard Medical School, Linder discovered her family carried a rare "private mutation." The book is the story of her discovery and what it means for her family and broader issues in medical science. Fascinating!
Bonus Read: NBC News profiled Linder and her family back in 2014, a nice overview of the book and Linder's history.
BookExpo releases Editors Buzz titles
Last week, BookExpo (formerly Book Expo America) released the titles for their 2017 Editors Buzz panels this summer. During the annual panel at BookExpo, the editor of each book has a few minutes to pitch it, which helps build the hype for big fall titles. I was disappointed to see there are no nonfiction selections on the list this year, mostly because the nonfiction featured in the panel the last couple of years has been very good. I can personally recommend several titles, including On Immunity by Eula Biss, Five Days at Memorial by Sheri Fink, Black Man in a White Coat by Damon Tweedy, and Another Day In the Death of America by Gary Younge, just to name a few.
Mega Book Lists Galore
Book Riot's 100 must-read books feature is murder on my TBR. In the last couple of weeks, Ashley Bowen-Murphy put together an amazing list of 100 books about the history of medicine, and Jessi Lewis also recommended 100 nonfiction adventure books. They're both wonderfully informative and idiosyncratic book lists.
On My Nightstand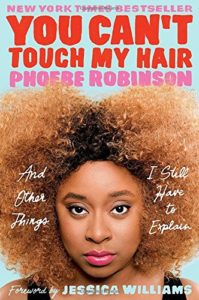 Before heading to Chicago, I spent the early part of my vacation holed up at my family's cabin without reliable Internet access – the perfect excuse to read a ton. I ended up mostly immersing myself in some fiction – A Conjuring of Light by V.E. Schwab – but also found time to get into a couple of books I got from my local library, The Home That Was Our Country by Alia Malek (newly-released this month) and You Can't Touch My Hair by Phoebe Robinson (a popular book on the Book Riot back channels).
And with that, this newsletter is coming to a close. As always, suggestions, recommendations, and feedback are always welcome. You can reach me on Twitter @kimthedork or via email at kim@riotnewmedia.com. Happy reading!