The time to hesitate is through! It's your last day to go BOGO four ways. Dig it.
Layer up! Buy a sweatshirt, get a free adult tee.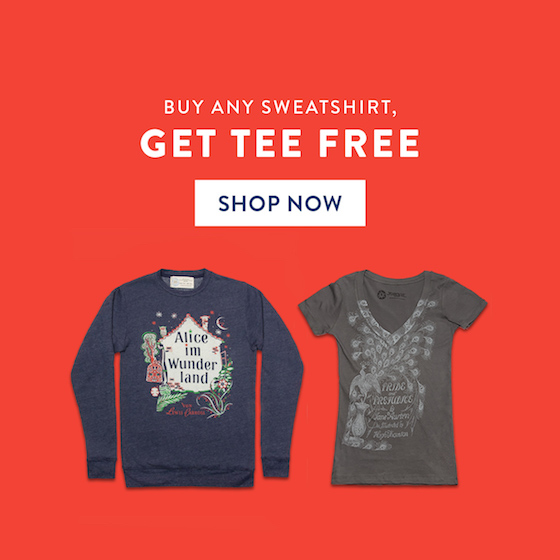 One for you, one for a friend (or two for you, we won't tell). Buy an adult tee, get one free.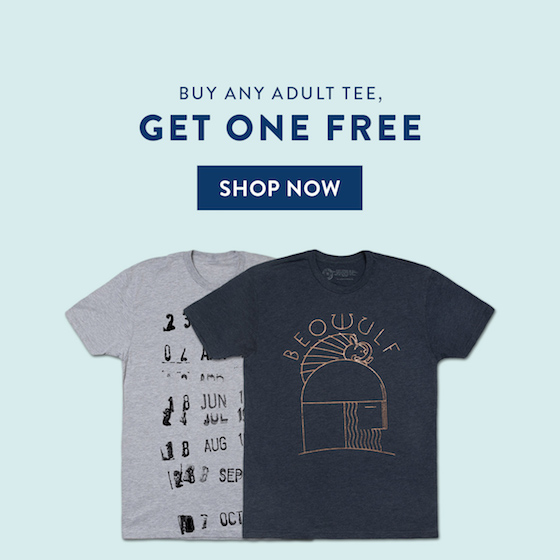 Treat the kids! Buy a kids' tee, get one free.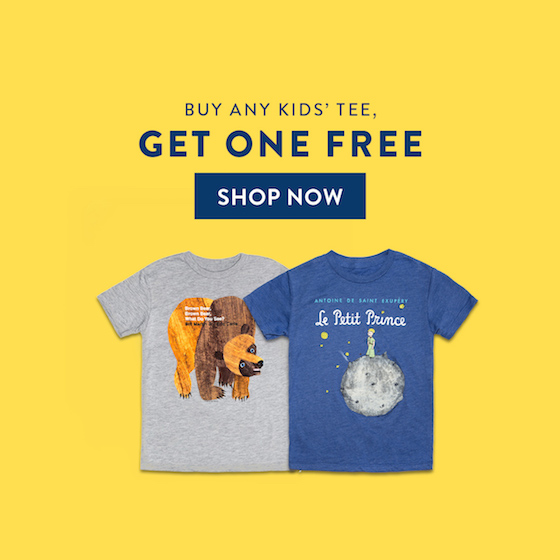 And bring up bookish babies with onesies on BOGO.