Well hello, fellow readers. How is the weather where you are? I'm a Minnesotan, so small talk about the weather is how we start all conversations. Late February brought a brief window of spring-like weather to my area, which meant sitting outside at a local coffee shop as I finished up Hidden Figures by Margot Lee Shetterly. It was truly a rejuvenating way to spend an afternoon, but also made me really antsy for summer beach reading to arrive.
---
Enter to win a pair of Apple AirPods. Take your audiobook game to the next level.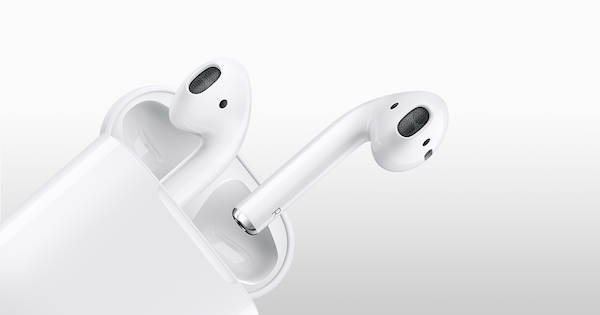 New Books on My Radar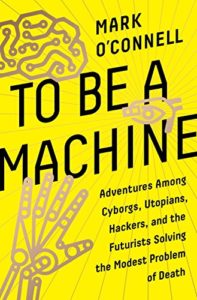 To Be A Machine by Mark O'Connell (Feb. 28 from Doubleday) – If you've ever wished for a bionic arm, or wondered about the ways technology could improve your senses or extend your life, then this book may be up your alley. Journalist Mark O'Connell explores the idea of transhumanism, "a movement pushing the limits of our bodies—our capabilities, intelligence, and lifespans—in the hopes that, through technology, we can become something better than ourselves."
Bonus Read: This interview with The Ringer gives a sense of the stories you'll find in To Be a Machine.
The Home That Was Our Country by Alia Malek (Feb. 28 from Nation Books) – I've been on the lookout for new books about Syria, both what it's like to live there now and how the current situation came to be. The Home that Was Our Country looks like it fights right in my personal wheelhouse of reported memoirs that use a personal story to help illustrate bigger trends and history in a place I want to learn more about.
Bonus Read/Listen: Alia Malek was interviewed about the book for Weekend Edition on NPR.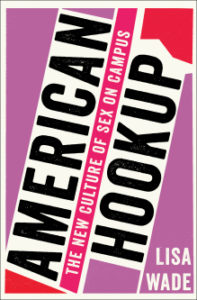 American Hookup by Lisa Wade (Jan. 10 from W.W. Norton) – American Hookup actually slipped off my radar when it came out in January, which is a shame because it sounds great! I'm often skeptical about books that try to explain the sexual culture of young people because they can be really pedantic and alarmist, but from what I can tell Lisa Wade's book offers a more nuanced look at hookup culture in the context of college campuses, privilege, and sexuality.
Bonus Listen: Lisa Wade was interviewed about hookup culture on campus during an episode of the Hidden Brain podcast. This interview is what reminded me I wanted to read this book!
We're Getting Close to HeLa!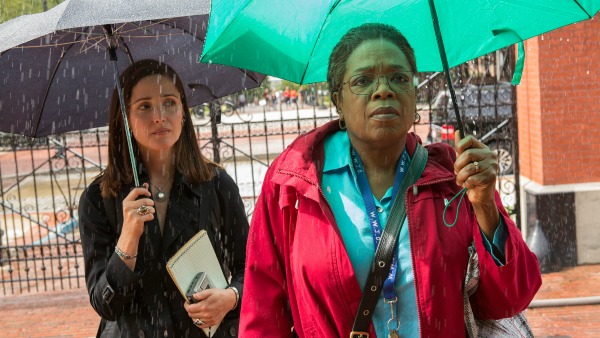 The first teaser trailer for HBO's adaptation of The Immortal Life of Henrietta Lacks was released earlier this month and gosh, I am excited about this one. Henrietta Lacks was a book black tobacco farmer whose cancerous cells were taken for research without her permission in 1951. Those cells, known as HeLa, have been used in many of the most important medical discoveries of our time, but have also created a long trail of heartache and complication for the Lacks family. If you haven't read Rebecca Skloot's 2010 book that is the inspiration for the film, go get yourself a copy right now. It's stellar.
Candy, Medicine, Growth, the Presidency, and Beyoncé
The Book Rioters have been writing quite a bit about nonfiction over the last few weeks. Patricia Elzie offers quick takes on three books about candy and Maureen Stinger writes about one of my personal genre kryptonites, medical memoirs. James Wallace Harris shares some nonfiction on grit and growth, Trisha Brown looks at the presidency, and Christina Vortia highlights some unsung African goddesses.
On My Nightstand
The first book I'm working through right now is Thinking, Fast and Slow by Daniel Kahneman, reading along with Jeff O'Neal and Rebecca Schinsky's Better Living Through Books podcast. In the book, Kahneman gives an overview of his groundbreaking research done with Amos Tversky on the fast (automatic/intuitive) and slow (deliberative/logical) ways our brain works. It's just two chapters per week, which seems about right for a book that, so far, leans more towards the informative than the entertaining.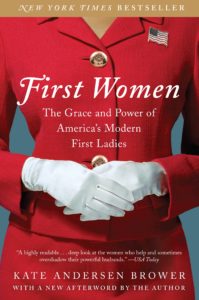 The second book on my nightstand is First Women by Kate Andersen Brower (out in paperback in January). I liked Brower's first book, The Residence, which offered a personal and insider look at what life is like in the White House. In this book, Brower turns her reporting to lives of the First Ladies and how they managed their personal, political, and familial ambitions while being scrutinized by the American public. So far, it's great.
As always, suggestions, recommendations, and feedback are welcome. You can reach me at kim@riotnewmedia.com or on Twitter at @kimthedork. Happy reading!