Long-Lost Walt Whitman Novel Discovered
In 1852, three years before the first publication of Leaves of Grass, an anonymously written serial mystery novel entitled "Life and Adventures of Jack Engle" appeared in the New York Times. Last summer, a graduate student at the University of Houston rediscovered the piece, and it was confirmed this week that the anonymous author was Walt Whitman. While the writing contains hints of the material Whitman would refine in the work that made him famous, this novel seems to be one of the "crude and boyish pieces" he wished to see, as he wrote in 1882, "dropp'd into oblivion." Well, Uncle Walt, hope 165 years of oblivion was enough for you. Cat's out of the bag.
Hero of the Week: Seattle School Librarians Raise 1000+ Books for the Homeless
Kate Eads is a librarian at Seattle's Northgate Elementary School, where nearly one in four students in homeless. When one girl told her about how she spends her after-school hours at a family resource center called Mary's Place–often wandering aimlessly with nothing to do–before returning to a tent city at night, Eads resolved to find a way to get books for the kids who want them. By partnering with a nearby school with a more affluent population, she created a donation that has yielded more than one thousand books for the kids and families who use Mary's Place. Buoyed by their success, Eads and her partner librarians intend to extend the donation drive to other schools and resource center locations. Readers who wish to support their efforts can do so here.
Mall of America Seeks Writer in Residence
In celebration of its upcoming 25th anniversary, the Mall of America is seeking a writer-in-residence to "spend five days deeply immersed in the Mall atmosphere while writing on-the-fly impressions." Don't worry, this isn't a Tom-Hanks-in-Terminal situation; the winner will spend their nights in the hotel attached to the mall (because that's a real thing), receive a $400 gift card to buy food and drinks, and get a $2500 honorarium. There are a lot of ways this could go, and we'd love to see a scrappy young writer run off with it. Applications are open!
---
Thanks to Volumes for sponsoring This Week in Books.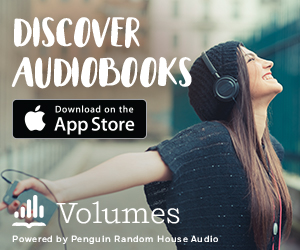 Listen to your audiobooks with Volumes, a free app powered by Penguin Random House Audio. Get free audiobooks and sample new content with the new and improved app. Download from the iTunes store now.