How's your romance life going this January, readers? Have you read anything swoonworthy yet? I've started four—four—football romances in the past week and a half, and haven't finished any of them. Maybe I need to change sports?
---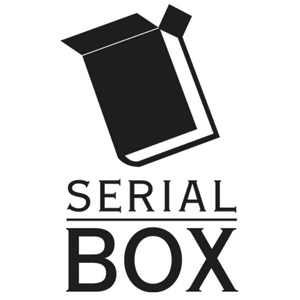 Today's newsletter is sponsored by Serial Box.
Serial Box, today's hottest publisher of serialized fiction brings everything that's awesome about TV (easily digestible episodes, team written, new content every week) to what was already cool about books (well-crafted stories, talented authors, enjoyable anywhere). From Urban Fantasy to Science Fiction – they have something for every taste, and reading (or listening!) on the go has never been easier than with their iOS app. Readers who prefer their spy tales with a twist are invited to The Witch Who Came In From The Cold and the streets of Prague, 1970 where spies practice sorcery in their games of intrigue.
---
There hasn't been a lot of huge news in romance, but there's some interesting stuff happening in the world.
First, it's been announced that E.L. James has been in talks to adapt Fifty Shades of Grey as a musical. This is not to be confused with 50 Shades! The Musical, which is a parody musical that legit actually exists. It's an Off-Broadway wonder that existed for quite some time near the Great White Way. No word whether this would be a stage musical or something that would go straight to Netflix. But it's probably going to happen.
In the meantime, here's some fun from Rioter Patricia.
RT Book Reviews announced their annual RT Reviewers' Choice Awards nominations, which includes a super broad number of categories and a relatively diverse group of nominees (though some categories are better than others in that regard). It's an interesting compilation; who are you rooting for?
Also, this past weekend was pretty exciting for library people, with lots of celebrated awards and lists being announced at the American Library Association's Midwinter Meeting. The Reference and User Services Association, or RUSA, put out The Reading List, which is a curated list of the best genre fiction published in the previous year.  It was no surprise that Forbidden was the favorite.
The biggest news in the world is, of course, about the women marching on ALL SEVEN CONTINENTS on Saturday. Did you march? I was in Atlanta for the aforementioned library conference, and the combined local+library+football traffic led to a heck of a turnout! And my hotel was an interesting combination of librarians and some particularly football-looking gentlemen, which led me to have all kinds of meet-cute romance novel ideas.
And with the idea of women doing awesome things and making their voices heard, here are a few romances featuring some kickass women taking a stand for what is right:
Daughters of a Nation: A Black Suffragette Historical Romance Anthology collects three stories about women living during the fight for American suffrage.
Alyssa Cole, who contributed to that anthology, also contributed to The Brightest Day: A Juneteenth Historical Romance with the story Let it Shine, a wonderful Civil Rights Era story about a young black woman and a Jewish boxer who get involved with SNCC and live through sit-ins and all of the other horrors of the 1960s Civil Rights efforts.
Molly O'Keefe's Wild Child includes a more personal stand, but finding your own voice is always the first step.
Courtney Milan's Brothers Sinister series is all kinds of awesome, particularly The Suffragette Scandal, the fourth in the series featuring Free Marshall, the younger Marshall sister we first meet in The Heiress Effect when her first hints of suffrage support break out.
Beverly Jenkins' Destiny's Captive is also not the first in a series, but if you're up to a little spoiling of the first two, you get to meet Pilar, an awesome Cuban revolutionary. One of Jenkins' standalone novels, Midnight, is about an informant and spy in the American Revolution.
And speaking of revolutionaries: In Pema Donyo's Revolutionary Hearts, Parineeta becomes a spy to help her revolutionary brother in 1920s India, only to encounter trouble when the man she's spying on turns out to also be a spy, from America.
On Book Riot:
Do you love fake relationship stories? Check out these five that Kay Taylor Rea really enjoyed.
Ready to make your already-full TBR explode? Amanda Diehl just put out her quarterly upcoming Diverse Romances list, and while some are probably already on your list, there are a lot more that you're gonna want to add. February, in particular, is pretty exciting.
Also, did you see? There's a new Mailbag Giveaway celebrating Kissing Books featuring some of our favorites and a few we're excited for you to read! There is some good stuff so feel free to enter the giveaway!
Here are a few new releases and books coming out before we talk again:
Seasons of Love: Whiteout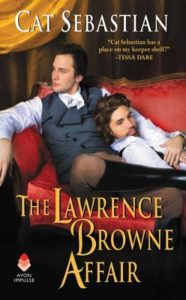 , Elyse Springer
Breathless, Beverly Jenkins (January 31)
Seven Minutes in Heaven, Eloisa James (January 31)
Falling for the Highlander, Lynsay Sands (January 31)
The Lawrence Browne Affair, Cat Sebastian (January 7)
Many swoons and sizzles until next time, my dears!
–Jess