Today's Riot Rundown is sponsored by Mr. Splitfoot by Samantha Hunt.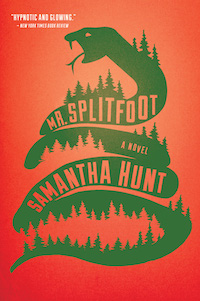 Ruth and Nat are seventeen. They are orphans. And they may be able to talk to the dead. Enter Mr. Bell, a con man with his own mystical interests. Together they embark on an unexpected journey that connects meteor sites, utopian communities, lost mothers, and a scar that maps its way across Ruth's face.
Decades later and after years of absence, Ruth visits her niece, Cora. But while Ruth used to speak to the dead, she now won't speak at all. She leads Cora on a mysterious mission that involves crossing the entire state of New York on foot. Where is she taking them? And who—or what—is hidden in the woods at the end of the road?
From a former New Yorker "20 Under 40" author comes a subversive ghost story that is as haunting in its examination of family, motherhood, and love as it is in its conjuring of the otherworldly. Mr. Splitfoot will set your heart racing and your imagination aflame.