Greetings from the Isle of Bibliomania! How is everyone doing this fine Tuesday? Reading anything good? There are a LOT of great books out today, including The Fifth Petal, Brunonia Barry's sequel to The Lace Reader, and Who Killed Piet Barol?, Richard Mason's sequel to History of a Pleasure Seeker. They are both on my list to buy! I have a few more great books to tell you about today, and you can hear about more wonderful books on this week's episode of the All the Books! Rebecca and I talked about a few awesome books we loved, such as City of Saints & Thieves, Here We Are, and Tears We Cannot Stop. (Note: The podcast will be going up a little late this week due to unforeseen circumstances.)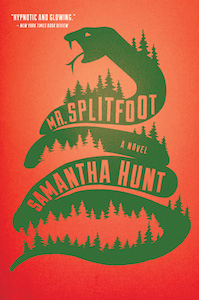 This week's newsletter is sponsored by Mr. Splitfoot by Samantha Hunt.
Ruth and Nat are seventeen. They are orphans. And they may be able to talk to the dead. Enter Mr. Bell, a con man with his own mystical interests. Together they embark on an unexpected journey that connects meteor sites, utopian communities, lost mothers, and a scar that maps its way across Ruth's face.
Decades later and after years of absence, Ruth visits her niece, Cora. But while Ruth used to speak to the dead, she now won't speak at all. She leads Cora on a mysterious mission that involves crossing the entire state of New York on foot. Where is she taking them? And who—or what—is hidden in the woods at the end of the road?
From a former New Yorker "20 Under 40" author comes a subversive ghost story that is as haunting in its examination of family, motherhood, and love as it is in its conjuring of the otherworldly. Mr. Splitfoot will set your heart racing and your imagination aflame.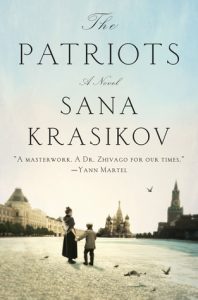 The Patriots by Sana Krasikov
Sweeping multigenerational sagas are my jam, and this debut novel rings all my bells. It starts in NYC during the Great Depression, when Florence Fein leaves for a promising job in Moscow. But things are a lot more complicated than they seemed, and Florence ends up staying. Years later, her son Jacob travels to the US, but continues to work in Moscow while investigating his mother's recently opened KGB file to learn more about her. What he discovers is part of a greater story of distrust and secrecy between the two countries. This poignant story of family, love, and secrets is a stunner.
Backlist bump: Doctor Zhivago by Boris Pasternak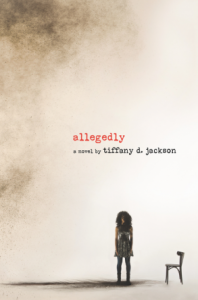 Allegedly by Tiffany D. Jackson
A horrible crime. An allegedly guilty young perpetrator. Who is the victim? Everyone thinks Mary Addison killed a baby. She was convicted and sent to jail, then a group home, her childhood over at an early age. Now Mary is pregnant, and the state wants to take her baby away. Mary must confront the hard truths of her past to protect her future, which include relying on her mother, the one person she distrusts above all others. This book is a hell of an outstanding gut punch, a complex look at the failures of the justice system and a child's relationship with her mother.
Backlist bump: Monster by Walter Dean Myers
Nine Folds Make a Paper Swan by Ruth Gilligan
Three intertwining stories revolving around the little-known history of the Jewish community in Ireland in the twentieth century. A young girl and her family leave Lithuania for America, but wind up in Ireland instead; a young boy in an institution befriends a man still mourning the loss of his true love two decades later; and an Irish journalist must confront her past when her Jewish boyfriend asks her to take a leap of faith. These heartbreaking, moving tales combine to make a rich novel that examines what it means to belong.
Backlist bump: The History of Love by Nicola Krauss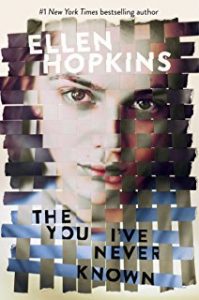 The You I've Never Known by Ellen Hopkins
Using both verse and prose, Hopkins yells the story of Ariel, a seventeen-year-old ready to start a life on her own, and Maya, a pregnant teen running from an abusive mother. Ariel and Maya's lives collide when Ariel's estranged mother shows up, claiming Ariel was kidnapped by her father when she was a toddler. Hopkins delivers an intense story of two girls in search of truth and redemption while seeking to create their own lives.
Backlist bump: Ask Me How I Got Here by Christine Heppermann
YAY, BOOKS! That's it for me today – time to get back to reading! I am still REALLY into reading about historical murder these days (but don't be scared). Especially books set around the mid-19th century to early 20th century, so if you have any book recommendations, fiction or nonfiction, please send them my way! You can find me on Twitter at MissLiberty, on Instagram at FranzenComesAlive, or Litsy under 'Liberty'!
Stay rad,
Liberty