So we're ten days into 2017 – how's everyone holding up? There are certainly a ton of amazing books coming out today, and further down the road, so at least we can look forward to another great year of reading. I have a few great books to tell you about today, and you can hear about more wonderful books on this week's episode of the All the Books! Rebecca and I talked about a few awesome books we loved, such as Fever Dream, Always Happy Hour, and The Dry.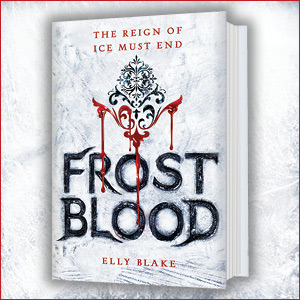 This week's newsletter is sponsored by Frostblood by Elly Blake.
They say that frost and flame were once friends. That world is long gone.
Vivid and compelling, Frostblood is the first in an exhilarating new series about a world where flame and ice are mortal enemies…but together create a power that could change everything.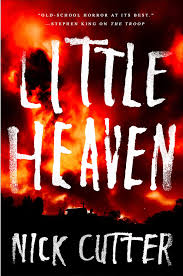 Little Heaven by Nick Cutter
This is a book about mercenaries hired by a woman to find her nephew, who is being held by a cult. Except not quite as straight-forward as that. The mercenaries have weird abilities and an insane backstory, and the cult may actually be situated in Hell. It's bananapants. Fans of The Troop know the crazy, gory stories Cutter is capable of spinning, and this one spins out of control and right off the edge. In the best way, of course. (And if you enjoyed this, keep your eyes out for Black Mad Wheel by Josh Malerman, out May 23.)
Backlist bump: Those Across the River by Christopher Buehlman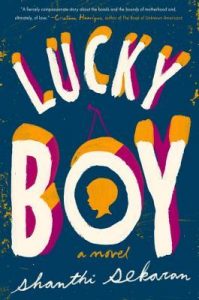 Lucky Boy by Shanthi Sekaran
Two women are bound together by their love for a baby boy in this moving novel of motherhood, immigration, and privilege. Solimar crossed the Mexican border into California to find a better life, but now she is pregnant and alone. Kavya has always dreamed of being a mother, and when Solimar is placed in immigrant detention, her baby is placed in Kavya's care. But when Soli fights to get her baby back, the two women will experience the anguish and heartbreak of broken dreams and second chances.
Backlist bump: The Light Between Oceans by M. L. Stedman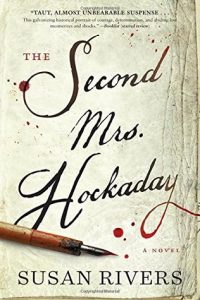 The Second Mrs. Hockaday by Susan Rivers
When Major Hockaday asks for Placidia's hand in marriage, she has known him for two days. But a life away from her family home intrigues her, so she accepts. Two days later, the major is off to fight in the Civil War, where he is taken prisoner, leaving Placidia alone for three years. Upon his return, he learns his wife has given birth. Where is the child, and who is its father? Told through letters and reports, we learn the intense circumstances of Placidia's plight. It's a suspenseful tale of love, marriage, and racial division in the antebellum era.
Backlist bump: A Reliable Wife by Robert Goolrick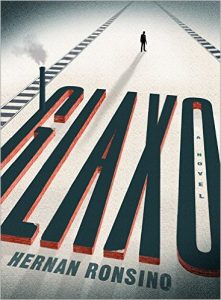 Glaxo by Hernan Ronsino (Author), Samuel Rutter (Translator)
A fantastic whodunit revolving around the lives of four men, best friends who grew up in Argentina and became embroiled in romances and politics they would have been wise to avoid. Now one is dying, one is in jail for a crime he didn't commit, and one is a police officer fuming over his wife's infidelity. And someone is dead. Who can you trust when everyone could be guilty? This is a suspenseful mystery-slash-western, now in English for the first time.
Backlist bump: The Black Minutes by Martin Solares (Author), Aura Estrada (Translator), John Pluecker (Translator)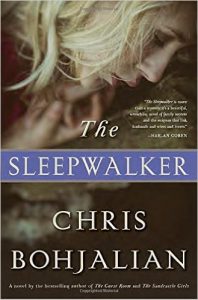 The Sleepwalker by Chris Bohjalian
Annalee Ahlberg has been a sleepwalker for years. Sometimes her nightly walks are harmless, and other times they're scary, like when she climbed onto a bridge. But she's never disappeared – until now. All clues point to Annalee being dead, but one detective continues to show up at the house asking questions. How does he know so much about Annalee's sleepwalking habits? Is she really dead? All will be revealed in this chilling mystery. You can always count on Bohjalian to tell a great story, and it's always very different from his others.
Backlist bump: The Guest Room by Chris Bohjalian
YAY, BOOKS! That's it for me today – time to get back to reading! I am REALLY into reading about historical murder these days (but don't be scared). Especially books set around the mid-19th century to early 20th century, so if you have any book recommendations, fiction or nonfiction, please send them my way! You can find me on Twitter at MissLiberty, on Instagram at FranzenComesAlive, or Litsy under 'Liberty'!
Stay rad,
Liberty