Today's Riot Rundown is sponsored by Playster.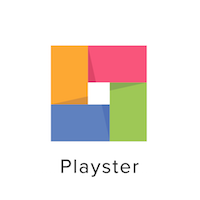 Playster is the world's first all-in-one entertainment service. It takes care of everything — ebooks, audiobooks, music, movies, TV shows and games — and gives you unlimited access to millions of titles for one flat monthly fee. That's right! Playster lets you enjoy unlimited audiobooks and ebooks — no restrictions, no credit systems.
The service is accessible through all web browsers, and Playster's Android and iOS apps, on virtually any device. What's more, the offline mode lets you save all of your favorites for on-the-go reading when there's no Internet access around. Sign up today to get your free 30 day trial!