Yes, Thanksgiving was last week, but new releases are pretty thin on the ground at this time of year, so today I'm listing a few of the books published in 2016 that I am thankful for that you may not have heard enough about. This is part one – I'll publish part two next week! Meanwhile, you can also hear Rebecca and I discuss some fun bookish whatever on this week's new episode of the All the Books! We talked about awesome books such as Searching for John Hughes, The Book of Unknown Americans, and The Borden Murders. Also, you should know that the final book in the Queen of the Tearling series is out today! Your wait is over!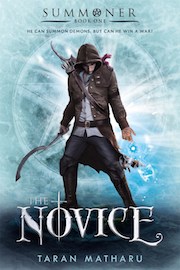 This week's newsletter is sponsored by The Novice by Taran Matharu.
He can summon demons. But can he win a war?

Fletcher is working as a blacksmith's apprentice when he discovers he has the rare ability to summon demons from another world. Chased from his village for a crime he did not commit, Fletcher must travel with his demon, Ignatius, to an academy for adepts, where the gifted are taught the art of summoning.

Along with nobles and commoners, Fletcher endures grueling lessons that will prepare him to serve as a Battlemage in the Empire's war against the savage Orcs. But sinister forces infect new friendships and rivalries grow. With no one but Ignatius by his side, Fletcher must decide where his loyalties lie. The fate of the Empire is in his hands. . . .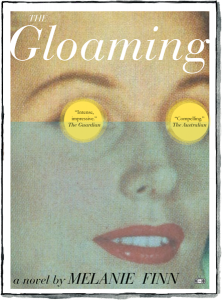 The Gloaming by Melanie Finn
A wildly strange, fascinating literary thriller, steeped in guilt and superstition.
Your Heart is a Muscle the Size of a Fist by Sunil Yapa
Grief, heroics, and violence set amid the 1990 WTO protests in Seattle.
One-in-a-Million Boy by Monica Wood
When a ten-year-old boy dies, his estranged father sets out to learn more about him by visiting the boy's only friend: a 104-year-old woman.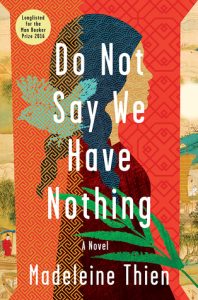 Do Not Say We Have Nothing by Madeleine Thien
This beautiful, all-consuming novel about family, secrets, Mao's Cultural Revolution, and the Tiananmen Square massacre won the Scotiabank Giller Prize.
Grace by Natashia Deón
A brutal, breathtaking story of runaway slaves, the Civil War, and family. This amazing novel has been sorely overlooked.
Children of the New World: Stories by Alexander Weinstein
Like Black Mirror? Like Westworld? Then you'll love these stories of not-so-far-away future dystopia.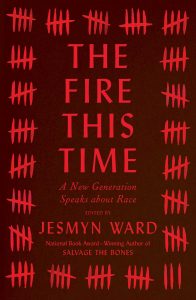 The Fire This Time: A New Generation Speaks About Race edited by Jesmyn Ward
Smart, important essays and poems about race from some of today's most important voices.
The Clancys of Queens by Tara Clancy
Clancy's hilarious and heartfelt memoir about growing up in a working class family in Queens.
The Story of a Brief Marriage by Anuk Arudpragasam
Beautifully written story of refugees in Sri Lanka during the Civil War. It is both breathtaking and horrifying.
Black Apple by Joan Crate
Heartwrenching novel about a young Blackfoot girl who is taken from her family and placed the residential school system on the Canadian prairies.
The Hike by Drew Magary
If Roald Dahl wrote an episode of Tales from the Crypt, you would get The Hike. It's absoloutely bananapants.
Riverine: A Memoir from Anywhere but Here by Angela Palm
Palm returned to her hometown to confront the ghosts of her past, including the boy she loved who is now in prison for murder.
YAY, BOOKS! That's it for me today. Stay tuned for next week when I share even more amazing overlooked books of 2016! And if you want to learn more about books (and see lots of pictures of my cats, Millay and Steinbeck), or tell me about books you're reading, you can find me on Twitter at MissLiberty, on Instagram at FranzenComesAlive, or Litsy under 'Liberty'!
Stay rad!
Liberty