Hello YA Fans!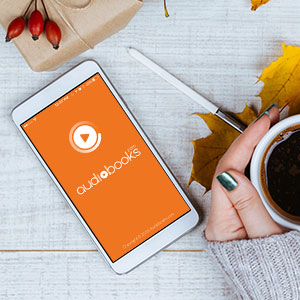 This week's "What's Up in YA?" is sponsored by Audiobooks.com.
Get your book fix on the go with Audiobooks.com! Whether you're in the car, at the gym or on the couch, Audiobooks.com makes it easy to listen to over 100,000 titles on their user-friendly apps for iOS and Android. Stream books live or download for offline listening, and enjoy cool features like sped-up narration and custom bookmarking. You can browse by genre or curated lists, check out promotions and giveaways, and switch seamlessly between devices with cloud-syncing technology. And best of all, your first book is free! Try Audiobooks.com today.
A number of emails came through in response to last week's newsletter. I thought it would be worth addressing a recurring theme in a number of them which boiled down to this: keep politics out of a newsletter about YA books.
The response to that, in a word, is no.
Reading is a political act. Whether or not you believe yourself to be political or active or socially conscious, partaking in reading is inherently political.
So no, politics don't be removed from talking about YA books — or any books — here or elsewhere in the Book Riot world. That's what we do, and it's what we do well.
That said, let's take a look at some recent news from around the YA world, link-style:
There's an official trailer out

for the film adaptation of Lauren Oliver's

Before I Fall

(which hits theaters in early March). I know that Zoey Deutch is only 22 in real life, but she and her co-stars look that age, rather than teenagers.
The World Science Fiction Society is considering adding a YA-specific award that can be given out at their WorldCon event (they do the Hugo and Campbell awards, for those who may be more familiar with those).

Can you help name the award

?
This is an interesting piece about an adult reader picking up

Twilight AS an adult and seeing the abusive relationships at play

. It's thoughtful and critical, but it's a prime example, I think, of why adults have to remember to take off the adult lenses when reading YA books and accept that teenagers are the characters in the story and thus, are the ones making dumb mistakes. It doesn't at all excuse abuse, but this is a fascinating exercise in teen vs adult eyes and readership. I see a lot of people complain about teenagers being dumb in YA books, and too often, it's adults who are forgetting that YA books are about teenagers. . . and teenagers do dumb things (which is part of why stories about them are so good!).
Bustle has been doing an excellent job on YA news lately, if that weren't clear. Here's a piece that fans of Melina Marchetta will love — it's an interview with her about her recent adult novel, but

it teases at another potential

Saving Francesca

sequel

. If you haven't read those books, do yourself the big favor of checking out Marchetta's YA work. You can start with the Francesca books (which I adore!) or dive right into her fantasy series, which begins with

Froi of the Exiles

(as someone who doesn't read enough fantasy, I found myself deeply in love with this story).
A lot of people shared this piece over the last couple of weeks, and there could easily be an entire newsletter dedicated to it.

It's about gay characters in YA and how they're no longer as taboo as they once were

. It, of course, is pretty much limited to gay boys in YA; that's not a bad thing, except it's exceptionally limiting about the range of queer stories that are finding their way onto more and more shelves in YA. Looking for some love for books like Sarah McCarry's

About A Girl

(with two girls kissing on the cover!), Malinda Lo's

Adaptation

duology (which features a romantic queer relationship among more than two people!), and trans love/romantic YA stories like Anna-Marie McLemore's

When The Moon Was Ours

and Meredith Russo's

If I Was Your Girl

. I also get my back up a bit about the phrase "taking over" when it comes to any marginalized group eking out even the slightest space on a bookshelf.
How about some "best of" 2016 news? If I'm being perfectly honest, I cannot read these lists yet. I find the "best of" creep happening in October to be a disservice to books and to readers; I understand the "best of" lists hitting in mid/late November, if for no other reason than it serves as a shopping list for many, but October is way, way too soon. I can't comment on these because I've yet to read them, but I know they'll be of interest to many (spoiler: in December I'm sure we'll be talking about these in more depth!):
Still needing to think about the election? Although the entirety of this newsletter has been politics, let me go ahead and proclaim this part of the newsletter is BLATANTLY POLITICAL. Here's some good reading and action plans in the wake of our future as Americans…and global citizens:
Tessa Gratton's "

As I Lay Awake

" is a reflection more than worth reading and thinking about.
If you're struggling with what you can do, actionable steps you can take to make a difference, one of the things worth doing is making a phone call or two. This week, I poked around for an organization to which I could donate books locally — I'm lucky to get so many books sent to me and one thing I can do is drive them to a local facility that will get them into the hands of kids. I'm in a small town in Wisconsin in a very red county; organizations that help kids and families exist everywhere, and it literally takes a phone call to set up a relationship. I'm eager to be driving 100s of books over to the non-profit that houses and supports children from abuse and neglect, and it was through that phone call I got to hear stories about how many of the children and teens there are avid, devoted readers.
So I'm ending this newsletter with this: can you help? Can you take one step that betters the lives of young readers in some capacity this week?
If you do, if you've been thinking about it, or if you need support or ideas, please drop a response and I'd love to share, generate ideas, or offer support to taking those steps. Want to help but have no idea where to begin? Let me know. I am happy to shoulder some of the work to put you in touch with local orgs or with orgs that are local to me or other YA/teen advocates. Together we can do something, even at a small level. Safety pins are great, but they don't do the work.
We have to do the work.