Happy Tuesday! Guess what today is? You got it in one: NEW BOOK DAY! We are fast approaching the end of 2016 (thank goodness) so the number of books being released will be slowing down, but there are still a lot of good ones left! And on this week's episode of the All the Books! Rebecca and I talked about a lot of books in our life right now, including All Grown Up, Not Just Jane, and Tell the Truth, Shame the Devil.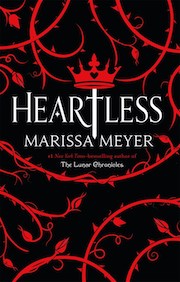 This week's newsletter is sponsored by Heartless by Marissa Meyer.
Long before she was the terror of Wonderland, she was just a girl who wanted to fall in love. Catherine is one of the most desired girls in Wonderland, and a favorite of the unmarried King of Hearts, but her interests lie elsewhere. When Cath meets Jest, the handsome and mysterious court joker, she feels the pull of true attraction for the first time. Risking everything, they enter into an intense, secret courtship. Cath is determined to defy her destiny and fall in love on her terms. But in a land thriving with magic, madness, and monsters, fate has other plans.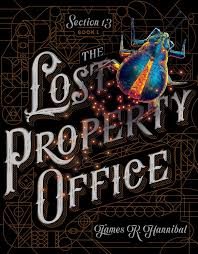 The Lost Property Office (Section 13) by James R. Hannibal
Looking to find a new series for your middle grade readers? This one is fun! When Jack's father goes missing, Jack learns that he wasn't who he claimed to be – he was actually a member of a secret detective society. And he was working to stop the Clockmaker, an evil genius in search of the legendary Ember. Now it's up to Jack to help the society find the Ember before the Clockmaker does, or it's curtains for his father.
Backlist bump: Gregor the Overlander by Suzanne Collins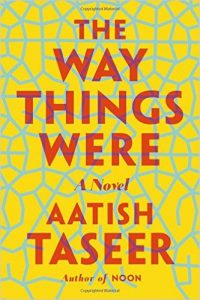 The Way Things Were by Aatish Taseer
Now in paperback: A son travels halfway around the world to bury his father in this beautiful family saga. Toby was the Maharaja of Kalasuryaketu, a Sanskritist who had not set foot in India for two decades. When Toby dies, his son, Skanda, embarks on a journey to return Toby's body to his birthplace, forcing him to confront the history of his family.
Backlist bump: Land Where I Flee by Prajwal Parajuly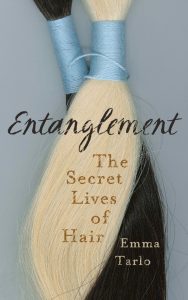 Entanglement: The Secret Lives of Hair by Emma Tarlo
Lord, I love a microhistory. And I kept thinking about this bit by Jerry Seinfeld as I read this wildly interesting look at the history and business of hair:
"Now, I was thinking the other day about hair, and that the weird thing about it, is that people will touch other people's hair. You will actually kiss another human being, right on the head. But, if one of those hairs should somehow be able to get out of that skull, and go off on its own, it is now the vilest, most disgusting thing that you can encounter. The same hair. People freak out."
Backlist bump: Hair: A Human History by Kurt Steinn
YAY, BOOKS! That's it for me today – time to get back to reading! If you want to learn more about books (and see lots of pictures of my cats, Millay and Steinbeck), or tell me about books you're reading, you can find me on Twitter at MissLiberty, on Instagram at FranzenComesAlive, or Litsy under 'Liberty'!
Hope to see you at Book Riot Live! Please say hello if you see me. I had all my shots updated, so it's totally safe.
Stay rad!
Liberty