This week's Audiobooks! Newsletter is sponsored by Penguin Random House Audio.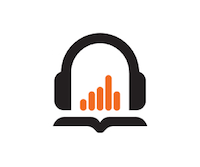 Life can be stressful. Book Club doesn't have to be. Listen to your next book club pick on audio! Visit PenguinRandomHouseAudio.com/bookclub and get ideas, recipes, and recommendations to make your next book club meeting even more enjoyable.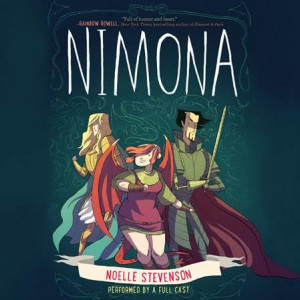 Hello, my audiobook nerds! I have no chill today, I'm just gonna cut right to the chase and tell you guys about two Very Important Audiobooks. First up: Nimona by Noelle Stevenson. It's freaking NIMONA. On audio!!! Book Riot has written literally over 100 posts about how great Nimona is — the lovable, weird, big-hearted comic about a shape-shifting sidekick and her evil villain bestie. This brand-new audio adaptation is exceptionally well done, and it makes for a super fun, super fast listen with a full-cast, sound effects, original music, basically the whole shebang. (Just listen to this excerpt and you'll see what I mean.)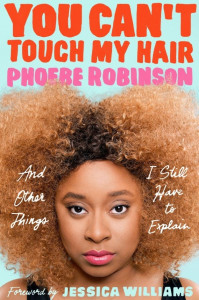 In other Very Important Audiobook news, drop everything and run (don't walk) to the nearest recording of You Can't Touch My Hair by Phoebe Robinson. Look, I love essays by funny ladies. You could even say they're my jam. Well, all my past faves pale in comparison to this hilarious new collection of essays about feminism, race, pop-culture, and being a black woman in America. Phoebe Robinson is funny and poignant literally 100% of the time (how?!), and the audiobook is bananas phenomenal (with tons of ad libs you won't find in the print version). Listening to this audiobook was a good life choice.
8 Amazing Audiobooks (That Probably Wouldn't have Existed 5 Years Ago)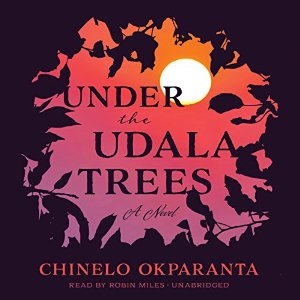 You guys, there are so many more audiobooks in the world than there used to be. Only 7,000 audiobooks were published in 2011, compared to 35,000+ that were published last year! I love this boom for many reasons, especially because we have so many more listening choices than we used to. The aughts were all about mainstream bestsellers by white authors. Not so 2016, friends. Book Riot contributor Casey Stepaniuk has rounded up eight amazing audiobooks — magical realism! funny personal essays! epic love stories! — by black authors from the US, Canada, Jamaica, Nigeria, all performed by black narrators.
How to Be an Excessively Efficient Reader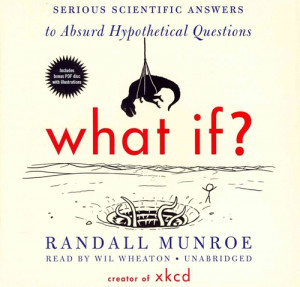 Do you time your audiobooks to match up with your life? Like, let's say you drive 30 minutes to work every day — do you look for books that go down in easy half hour chunks? Book Riot contributor Trisha Brown is a self-described excessively efficient reader, and she's nailed the art of matching audiobook length and tone to the flow of her daily life. 25 minute walk to work? The Misadventures of Awkward Black Girl by Issa Rae. 8 minute wait for a train after happy hour? What If? by Randall Munroe. 40 minutes to kill in the wee hours on a Saturday morning? Dawn by Octavia Butler. Read on for more inspiration for perfect audiobook-to-activity pairings!
5 Excellent Hard-to-Find Classics on LibriVox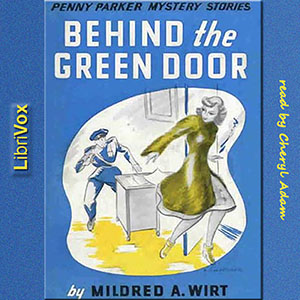 We at Book Riot heart LibriVox, a magical site where you can listen to thousands of audiobooks in 36 different languages… for free! They're all public domain titles read by volunteers, i.e. lots of fantastic titles that are out of print and can't be found anywhere else. Book Riot contributor Zoe Dickinson has been using (and loving) LibriVox for years, and recommends 5 of her all-time favorite finds. Enjoy!