The Best U.S. Cities for Book Lovers?
What makes a city great for a book lover? Amazon's annual list is widely-circulated, but it only counts Amazon-related reading, which seems less than representative.
This list of the 10 best American cities takes into account access to books and opportunities for shared reading experiences, like readings, talks, and book clubs. College towns, not surprisingly, are really boosted by this formula, but that seems right to me. The halo effect of what happens at colleges/universities can make them havens for book lovers. Boston, which takes the #1 spot here, is both a large city and a multi-college town. And I can vouch for it as a book-lover's dream city too.
---
The Underground Railroad Coming to TV
With so many outlets for TV series these days, I am really not surprised by any adaptation news, but I will say that I wasn't sure if The Underground Railroad would catch a producer's eye (no spoilers, but it seems like a tough adaptation).
Barry Jenkins, whose upcoming film Moonlight has received remarkably good early reviews, is attached as a writer/director here, which is encouraging. Escape stories by their nature seem good fits for limited-run series and I have high hopes this could be amazing.
---
RIP Edward Albee and W.P. Kinsella
I'd like to take a moment to note the passing of the playwright Edward Albee (88) and novelist W.P. Kinsella (81). They don't seem to have much in common, save that each is largely known by readers for one hugely influential work: Who's Afraid of Virginia Woolf? for Albee and Shoeless Joe for Kinsella, which would become the film Field of Dreams.
---
This Week in Books is sponsored by The Light Fantastic by Sarah Combs.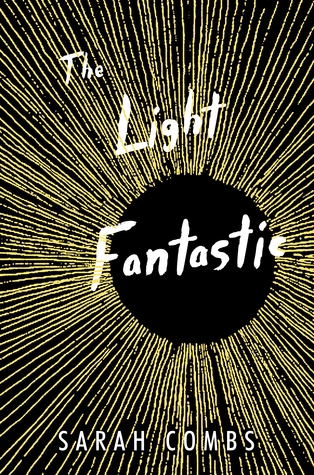 Seven tightly interwoven narratives. Three harrowing hours. One fateful day that changes everything.
Delaware, the morning of April 19. Senior Skip Day, and April Donovan's eighteenth birthday. Four days after the Boston Marathon bombing, the country is still reeling, and April's rare memory condition has her recounting all the tragedies that have cursed her birth month. And just what was that mysterious gathering under the bleachers about? Meanwhile, in Nebraska, Lincoln Evans struggles to pay attention in Honors English, distracted by the enigmatic presence of Laura Echols, capturer of his heart. His teacher tries to hold her class's interest, but she can't keep her mind off what Adrian George told her earlier. Over in Idaho, Phoebe is having second thoughts about the Plan mere hours before the start of a cross-country ploy led by an Internet savant known as the Mastermind. Is all her heartache worth the cost of the Assassins' machinations? The Light Fantastic is a tense, shocking, and beautifully wrought exploration of the pain and pathos of a generation of teenagers on the brink—and the hope of moving from shame and isolation into the light of redemption.