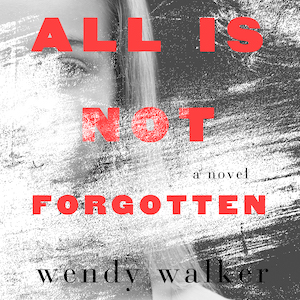 This week's Audiobooks! newsletter is sponsored by All is Not Forgotten by Wendy Walker.
Wendy Walker's blockbuster new audiobook All is Not Forgotten begins in the small, affluent town of Fairview, Connecticut, where everything seems picture perfect. Until one night when a young woman is attacked at a local party. The attack reveals fault lines within the close-knit community, and the quest to find the monster who invaded their town—or perhaps lives among them—drives this psychological thriller to a shocking conclusion. Dylan Baker—whose acting credits include appearances in the Spider-Man film series, The Good Wife, and The Americans—performs this gripping tale of one town's search for the truth.
Hello again, audiobook fans! Lately I've been really into dark and twisty crime novels and lighthearted romantic comedies — I guess the common denominator is entertainment. I hope you're being entertained by some great listens this summer, too. And if you're stuck on what to listen to next, maybe you'll get some ideas from today's newsletter <3
We Need Diverse Voices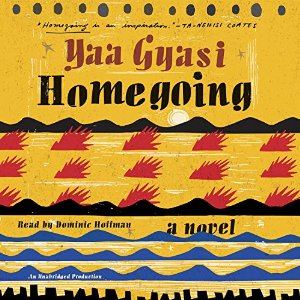 As the need for diverse books grows ever more apparent, I often find myself thinking about diverse voices on audiobooks, too. I'm actively working to be inclusive with my reading choices, and this includes my listening choices. And I've come to love the immersive experience of hearing the vast range of inflections, cadences, and accents of all the characters who are represented in inclusive audiobooks.
Mary Burkey from Booklist Online recently talked about this to several people behind the scenes, and I was fascinated to learn that many studios employ a full-time research staff and linguist to get the details right. Sometimes they also work with the author to find and cast the perfect person to tell the story, and music and soundscapes are a big piece of the puzzle, too. Check out Mary's piece at Booklist for the full scoop as well as oodles of suggested listens.
I'll Listen to Mr. Darcy All Day Long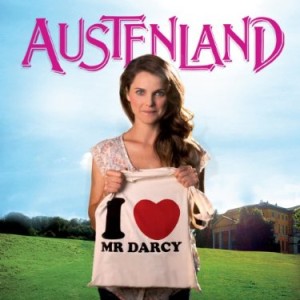 When I started listening to a lot of audiobooks, one of the weird things that happened is that I started a mental To-Be-Read list of not just authors that I wanted to check out, but narrators too. I started picking up on names that have been recommended by my audio buddies, shown up in reviews, and won awards. This week I finally got to cross narrator Katherine Kellgren off my audio TBR, and she was just as stellar as I'd hoped she would be!
Katherine Kellgren reads Austenland by Shannon Hale, in which a wealthy matriarch bequeaths a Mr. Darcy-obsessed woman with an all-expenses-paid trip to a Pride and Prejudice themed retreat where guests and actors spend a month in period costume as Regency era characters. (With bonus smooching for guests on the platinum package.) The story itself is frothy, funny, and smart, but it was Kellgren's performance that really made it for me. She's a super versatile voice actress, and her entire cast of characters was hilarious — the dour Regency hostess, the hot Irish gardener, the rich American trophy wife whose fake accent is more Alabama than England, the standoffish but frustratingly handsome (because of course) nephew, etc. etc. Kellgren's performance of Austenland is entertaining, sweet, and perfect for the upcoming dog days of summer.
10 Audiobooks for the Rest of Your Life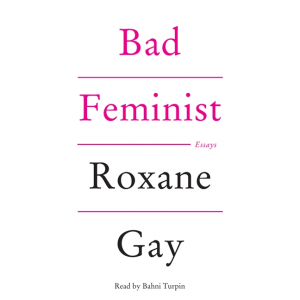 Book Riot's Head Honcho (aka Editor-in-Chief) Jeff O'Neal suggests 10 great listens not only for recent graduates, but for the rest of us, too. "Whatever comes next is the beginning of what will be the bulk of their lives," he writes. "In short, there is a lot of living left to do.
"Some cover things school probably should have covered, some are reminders of things they probably learned, and some are things that might actively contradict what most of them were taught." Read on for Jeff's picks to prepare you for whatever comes next.
The Frank O'Hara Poems That Inspired Mad Men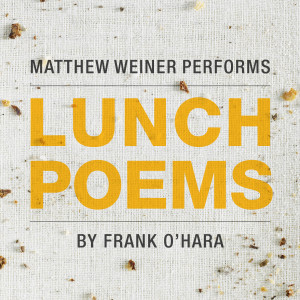 I'm in Mad Men withdrawal, and I can't believe the final episode aired a little over a year ago. Somehow it feels like it was both longer and shorter ago. I just got a little pick-me-up, though, because Mad Men's creator, Matthew Weiner, just recorded a brand new audiobook of Frank O'Hara's lovely Lunch Poems! Weiner credits Lunch Poems as a major influence on his creative vision for Mad Men — bask in his performance of the poem "Lana Turner" here.