Happy Sunday, kidlit friends! It's Margaret again covering for Karina. My oldest sister is visiting from Georgia for Labor Day weekend, so I thought I would recommend some children's books about sisters. I'm writing this from the future, and I can't wait to see her! I hope everyone else has some fun Labor Day plans as well, if you celebrate it.
Psst, Book Riot's editorial team is writing for casual and power readers alike over at The Deep Dive! During the month of September, all new free subscribers will be entered to win Parable of the Sower by Octavia Butler plus 5 mystery books from The Deep Dive. Parable of the Sower is my personal favorite Octavia Butler novel, and I've been loving the newsletter, so now is a great time to subscribe! To enter, simply start a free subscription to The Deep Dive. No payment method required!
Bookish Goods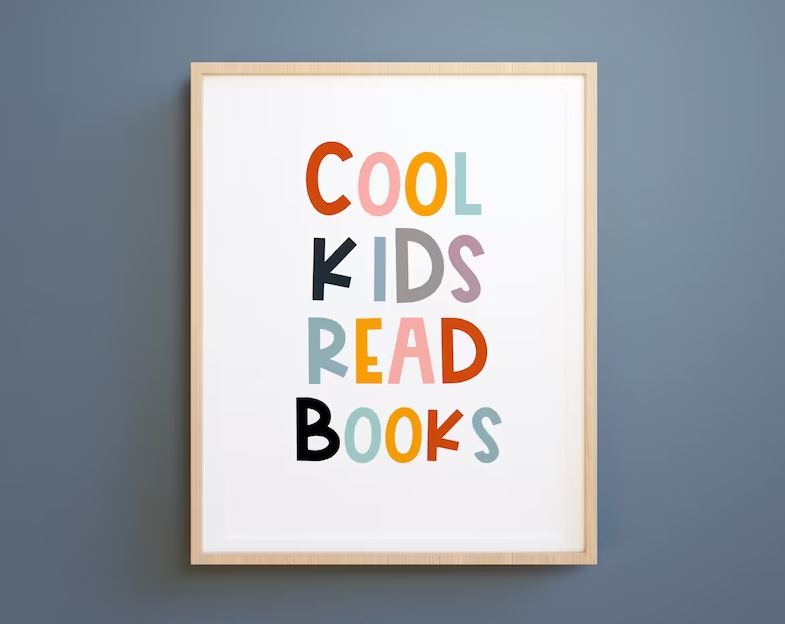 Where's the lie? This digital download is affordable and would be great in school classrooms, libraries, and reading nooks. $5
New Releases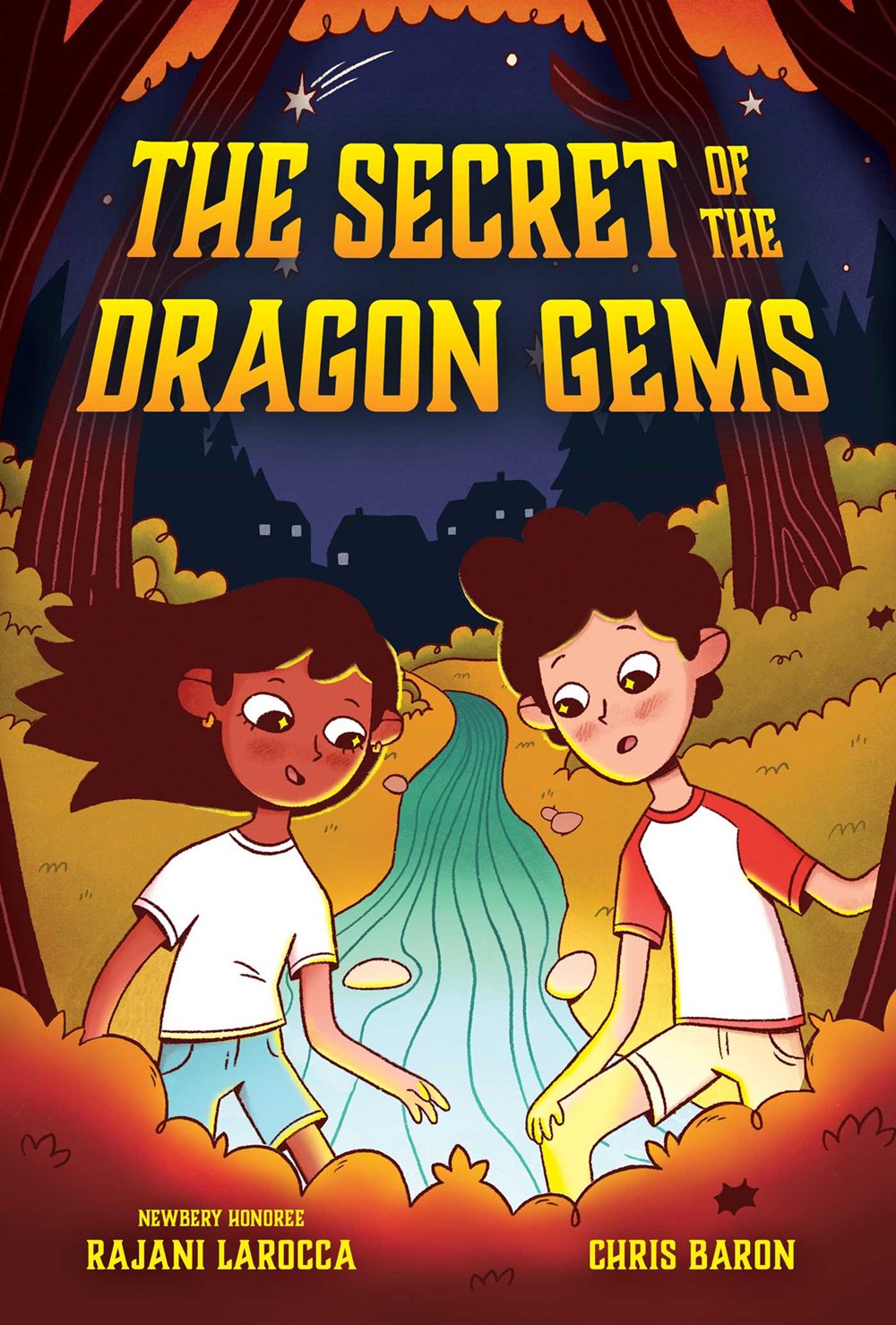 This is a super fun middle-grade fantasy novel. On the last night of summer camp, 11-year-olds Tripti Kapoor and Sam Cohen follow two shooting stars where they've fallen in a creek. They name the rocks after characters in their favorite fantasy series —The Dragon Gems — and take the rocks home. Soon they realize these rocks are anything but normal. They move, their temperature changes, and they seem to be trying to communicate! The two share their discoveries — as well as news of their families and cultural traditions, Tripti is Indian American and Sam is Jewish — via emails, texts, video chats, and more.
In this hilarious picture book, an adorable white kitten attempts to scare the reader. Using the second person ("You don't look scared"), the kitten leads the reader through a not-so-scary haunted house to meet their not-so-scary friends, all while trying to convince the reader that everything is terrifying, really, truly. It's a Halloween read-aloud that's going to get big belly laughs.
For a more comprehensive list, check out our New Books newsletter!
Riot Recommendations
Since I get to see my sisters this long weekend, I thought I would share four children's books with sisters!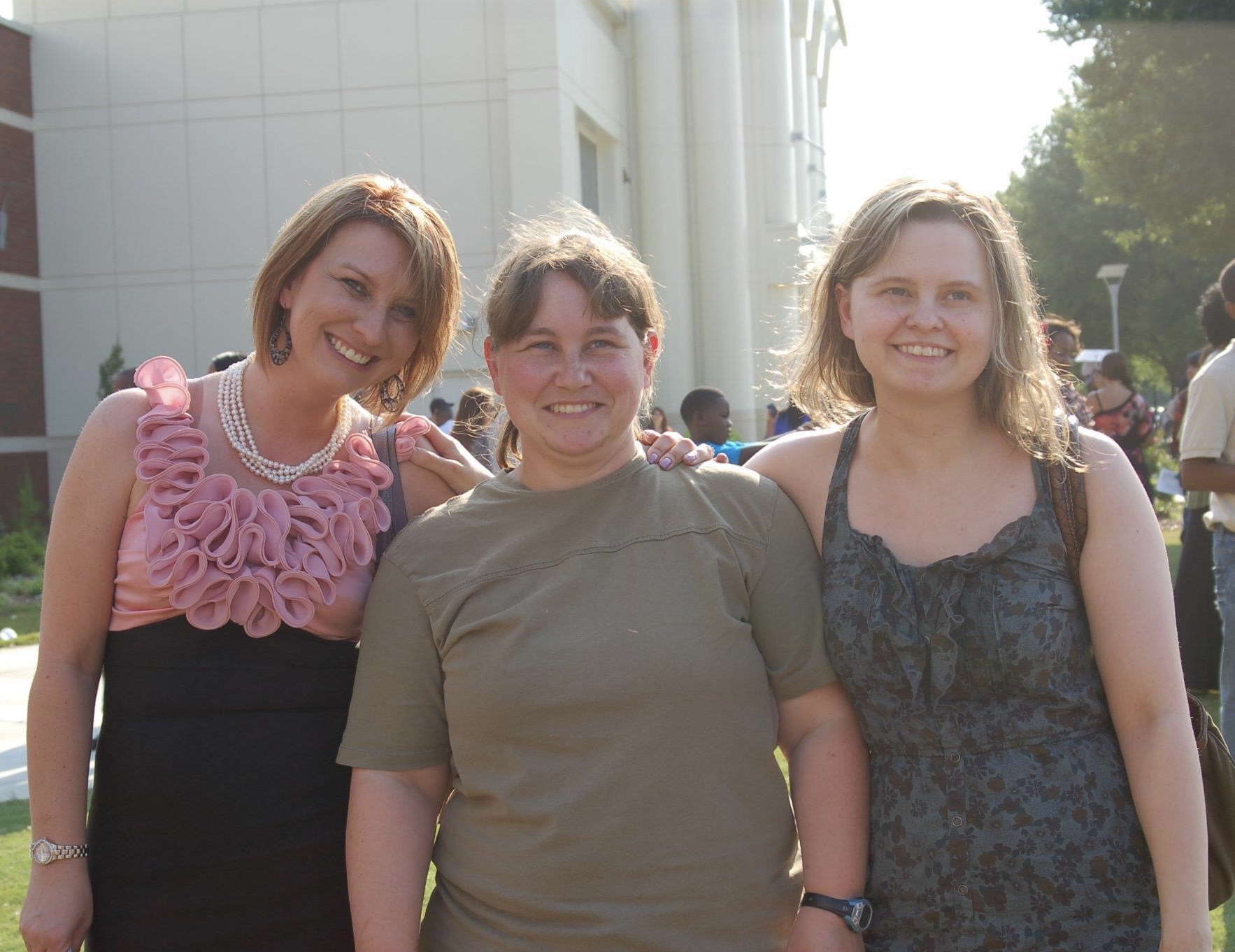 People always tell my sisters and I that they're surprised we're sisters. While we do favor each other somewhat in looks, our personalities and interests are very disparate. This picture was taken 12+ years ago at my niece's graduation, but I feel like it showcases our different personalities. From left to right, my sister Leasa killing it in a very fancy outfit and full makeup and accessories, my sister Katherine in the middle as comfy as possible in a t-shirt and, if I'm remembering correctly, khaki shorts, and me on the right in a thrifted dress I bought in a dollar bin at a used clothing store. It unfortunately no longer fits.
If you'd like to read more of my kidlit reviews, I'm on Instagram @BabyLibrarians, Twitter @AReaderlyMom, and blog irregularly at Baby Librarians. You can also read my Book Riot posts. If you'd like to drop me a line, my email is kingsbury.margaret@gmail.com.
All the best,
Margaret Kingsbury