We're giving away ten advance reader copies of The Pomegranate Gate by Ariel Kaplan to ten lucky Riot readers!
Enter here for a chance to win, or click the image below!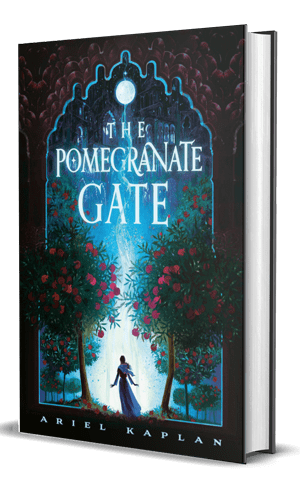 Worlds collide in this historical Jewish fantasy debut by Ariel Kaplan, The Pomegranate Gate! Set in 14th Century Spain, young Toba Peres and Naftaly Cresques flee with their Jewish community from the Inquisition and the Queen's tyrannical command to convert or die. Each carrying heavy secrets, Toba and Naftaly run across the otherworldly, mirrored realm of the Mazik, mysterious, magical beings to whom they are both connected. They will have to evade Inquisitions in each world if they plan on saving both! This first book in The Mirror Cycle will be available September 26, 2023. Preorder today!