Hey‌ ‌there‌ horror fans, ‌I'm‌ ‌Jessica‌ ‌Avery‌ ‌and‌ ‌I'll‌ ‌be‌ ‌delivering‌ ‌your‌ ‌weekly‌ ‌brief‌ ‌of‌ ‌all‌ ‌that's‌ ‌ghastly‌ ‌and‌ ‌grim‌ ‌in‌ ‌the‌ ‌world‌ ‌of‌ ‌Horror.‌ ‌Whether‌ ‌you're‌ ‌looking‌ ‌for‌ ‌a‌ ‌backlist‌ ‌book‌ ‌that‌ ‌will‌ ‌give‌‌ you‌ ‌the‌ ‌willies,‌ ‌a‌ ‌terrifying‌ ‌new‌ ‌release,‌ ‌or‌ ‌the‌ ‌latest‌ ‌in‌ ‌horror‌ ‌community‌ ‌news,‌ ‌you'll‌ ‌find‌ ‌it‌ ‌here‌ in‌ ‌The‌ ‌Fright‌ ‌Stuff.
Did anyone else have a muppet childhood, and now there are just certain references you can't unhear? I am completely incapable of hearing the words "in space" without my brain following it up with "Pigs in Spaaaaaaaaaaaaaaace!". It's engrained upon the fleshy bits of my brain, so now you have to hear it too.
Anywho, my delightful ghosts and goblins, I think it's pretty clear from the title what we're going to be talking about in this week's Fright Stuff. Space horror is one of my comfort sub-genres, and we're having a bit of A Week here at the ol' Tomb Sweet Tomb. So I hope you'll indulge me while I indulge myself and revel in the vast emptiness of the void and its many monsters. And since it's Pride month, and there's been some really great queer space horror published recently, I thought we'd have some fun!
Before we jump into this week's unfathomable cosmic terrors: are you looking for fascinating stories, informed takes, useful advice, and more drawn from our collective experience as power readers, teachers, librarians, booksellers, and bookish professionals? Subscribe to The Deep Dive, a biweekly newsletter to inform and inspire readers, delivered to your inbox! Your first read (The Power Reader's Guide to Reading Logs & Trackers) is on the house. Check out all the details and choose your membership level at bookriot.substack.com.
Bookish Goods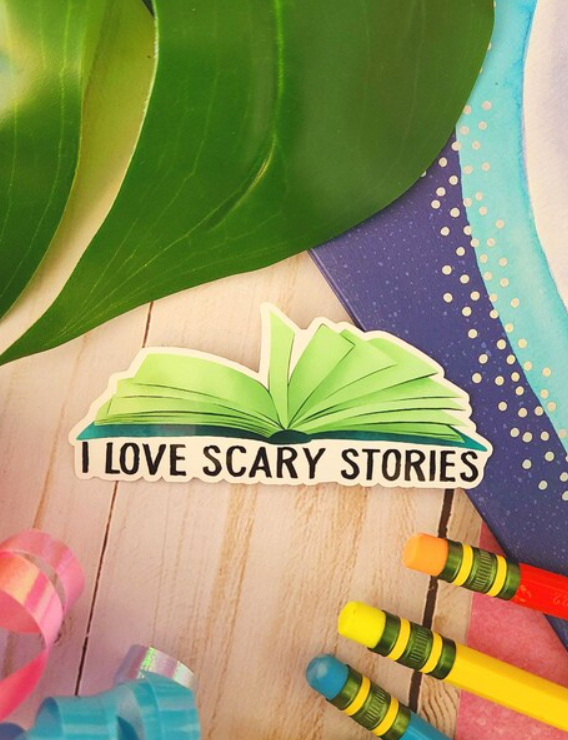 Anyone else collect stickers for their book carts, bookshelves, laptops, or just any flat surface in your home that's looking a bit uninspired? What can I say? I guess I just never grew out of the satisfaction of slapping a sticker on things to fancy them up, especially when the stickers in question are book and/or horror- related. So share your love of scary books with pride!
$2.50
New Releases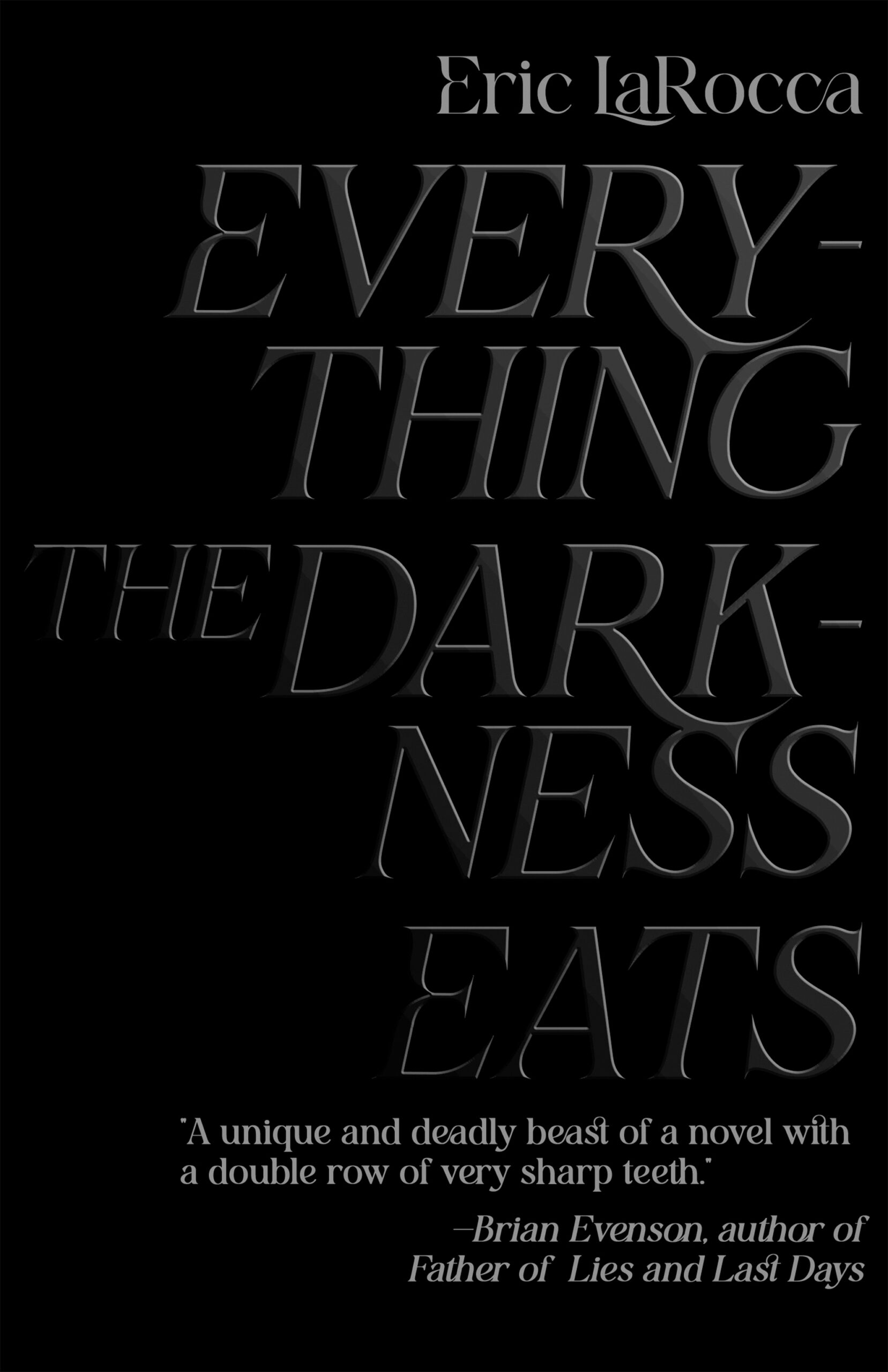 A happy (almost) publication day to Eric LaRocca, whose latest novel Everything the Darkness Eats will be out tomorrow from Clash Books! Set in a small Connecticut town plagued by a series of disappearances, a handful of otherwise unrelated individuals are drawn towards the same dark secret lurking beneath the floors of the big mansion outside of town. Ghost, wracked with guilt and pain after the accident that killed his pregnant wife and their expected child, crosses paths with a strange older man, Heart Crowley, who claims to need Ghost's apathy towards God to complete an ancient ritual. Malik, the detective assigned to the disappearances, struggles to find answers while fighting the vicious homophobia being directed at he and his husband. And Crowley himself, whose dark secret is the deadly lure, brings all the pieces together. Reader be forewarned: as with most of Eric LaRocca's books, Everything the Darkness Eats is not for the faint of heart. It's an extremely violent, macabre study in grief, survival, hatred, and what it means to realize the universe's indifference to our existence. I highly recommend checking the reviews before reading if you have subject matters you'd prefer to avoid.
For a more comprehensive list, check out our New Books newsletter!
Riot Recommendations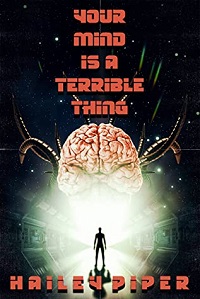 Ah. Nothing like the chilling knowledge that the starship you're literally trapped on has been infiltrated by an unknown threat. I know that's the premise of most space horror stories, but it just never gets old. Or less creepy. I mean, when the monster's in the house and the house is floating through space, it's not like you can just check into a motel! When every crew member on board the starship M.G Yellowjacket suddenly disappears except for communications specialist Alto, what should have been an ordinary shift in an ordinary workday takes a frightening turn. Something has made its way onboard the Yellowjacket, something with the ability to dig into the minds of crewmembers and control what they think and feel. Alto's only chance is to risk a journey through the now infected passages of the Yellowjacket to reach the bridge and reunite with what remains of the crew before things get even worse.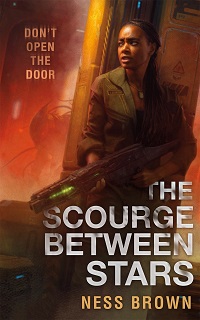 Have I convince you to that you definitely want to read The Scourge Between Stars yet? Because I'm happy to keep trying! Set on the starship Calypso, one of a flotilla of ships (possibly the last of a flotilla of ships for all anyone on board knows), is in imminent danger. They're trying to make the journey home to Earth ever since their colony failed centuries ago, but at the speed they're traveling, and beset as they are by invisible deep space forces that bat their ship around like a cat with a toy, it seems unlikely that the crew and ex-colonists will ever make it home. Especially when a series of brutal murders on board make it suddenly clear that there's a dangerous stowaway lurking somewhere within the massive hulk of the Calypso. Jacklyn Albright is acting captain, responsible for the Calypso's survival in her father's absence, and if she wants to have any chance of seeing her ship and her people home safely, she and her team will have to hunt the creature down one deck at a time. Get ready to be STRESSED, because this novella had me on my toes.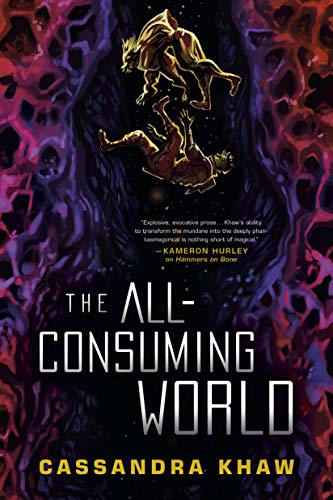 A found family of queer cyborg clones just trying to deal with their traumas while surviving the heartless void of space and the all-powerful AI who rules the known universe? Don't mind if I do. In a bid to discover what truly happened on their last, disastrous mission together, this group of soldiers turned criminals reunite in search of their missing comrade and the secret hidden at the heart of a planet that might hold all the answers they're seeking. But the secret deep inside Dimmuborgir is also the key to controlling the universe, and the AI will do anything to make sure it never falls into human hands. If they want to solve the mystery of their past, our ragtag band of former friends will have to pull together if they want to get to the heart of Dimmuborgir alive with a whole universe full of enemies at their heels.
As always, you can catch me on twitter at @JtheBookworm, where I try to keep up on all that's new and frightening.