We're giving away three copies of Battery Life by Brennan Gilpatrick and Gregory Lang to three lucky Riot readers!
Enter here for a chance to win, or click the image below!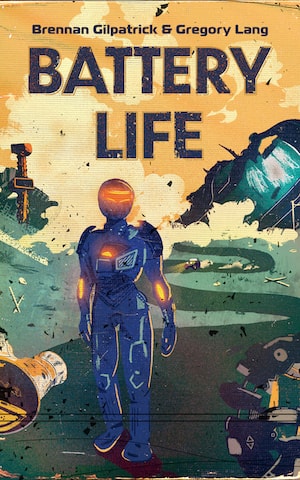 After the space station she calls home crashes back to Earth, Diane—the lone survivor—finds herself stranded in the Junkyard. Virgil, a mysterious scavenger, soon stumbles across Diane's escape pod and realizes she might just be his ticket out of here. Together the two embark on a chaotic road trip to save one of the world's last scientists from a fanatical warlord. The journey brings the two unlikely partners closer than either of them expected—creating an unlikely bond that could prove dangerous for everyone.