We're giving away three copies of Everything/Nothing/Someone by Alice Carrière to three lucky Riot readers!
Enter here for a chance to win, or click the image below!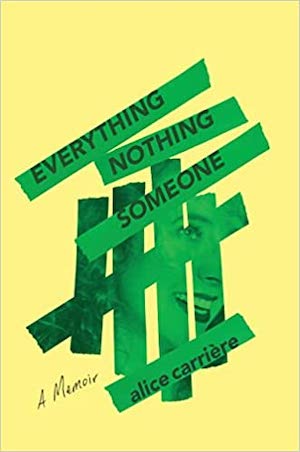 "Propulsive, intense, moving, and breathtakingly honest, this searing memoir about family ties, trampled boundaries, and mental illness is completely unforgettable. "—Molly Shannon
Alice Carrière Everything/Nothing/Someone is an electrifying, compulsively readable debut of a young woman's coming-of-age in the bohemian '90s, as her adolescence gives way to a struggle with a dissociative disorder. Alice finds love and untangles the stories told by her parents, the American psychiatric complex, and her broken mind to craft a unique and mesmerizing narrative of emergence and, finally, cure. For readers of masterful memoirs like The Collected Schizophrenias, Crying in H Mart, and Girl, Interrupted.