Happy Tuesday, kidlit friends! May is a very full month for me: my husband and I celebrate our anniversary, it's my birthday month, and there's Mother's Day. It's also one of my favorite months weather-wise. I hope you all have a lovely May full of sunshine and flowers!
Before I review new releases and some biographies for AAPI month, I wanted to tell you about Book Riot's newest podcast, First Edition. Book Riot's co-founder Jeff O'Neal explores the wide bookish world, featuring interviews, lists, rankings, retrospectives, recommendations, and people who know and love books. Subscribe to First Edition on Spotify, Apple Podcasts, or your podcatcher of choice. I'm especially interested in checking out the episode where Kelly and Vanessa discuss the legacy of Are You There God? It's Me, Margaret.
Bookish Goods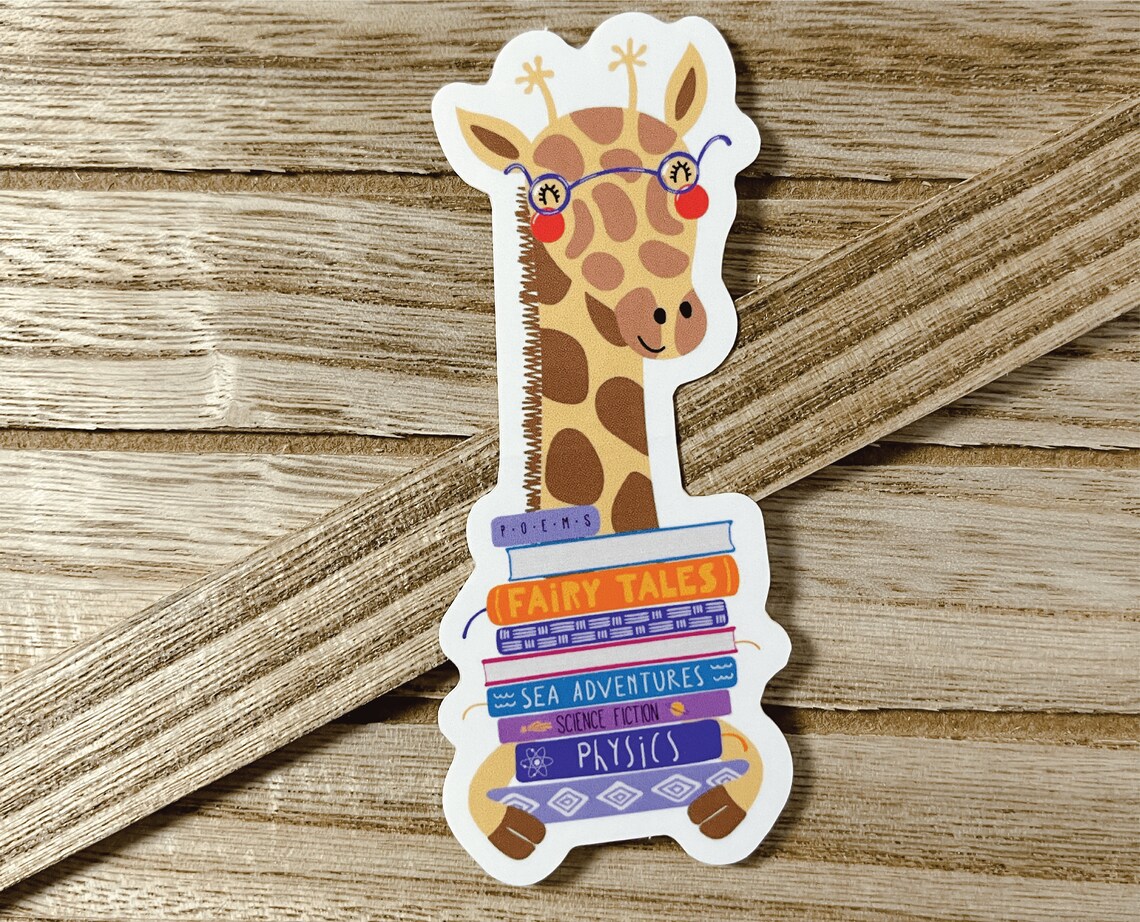 Giraffe lovers will adore this super cute bookish sticker. $3
New Releases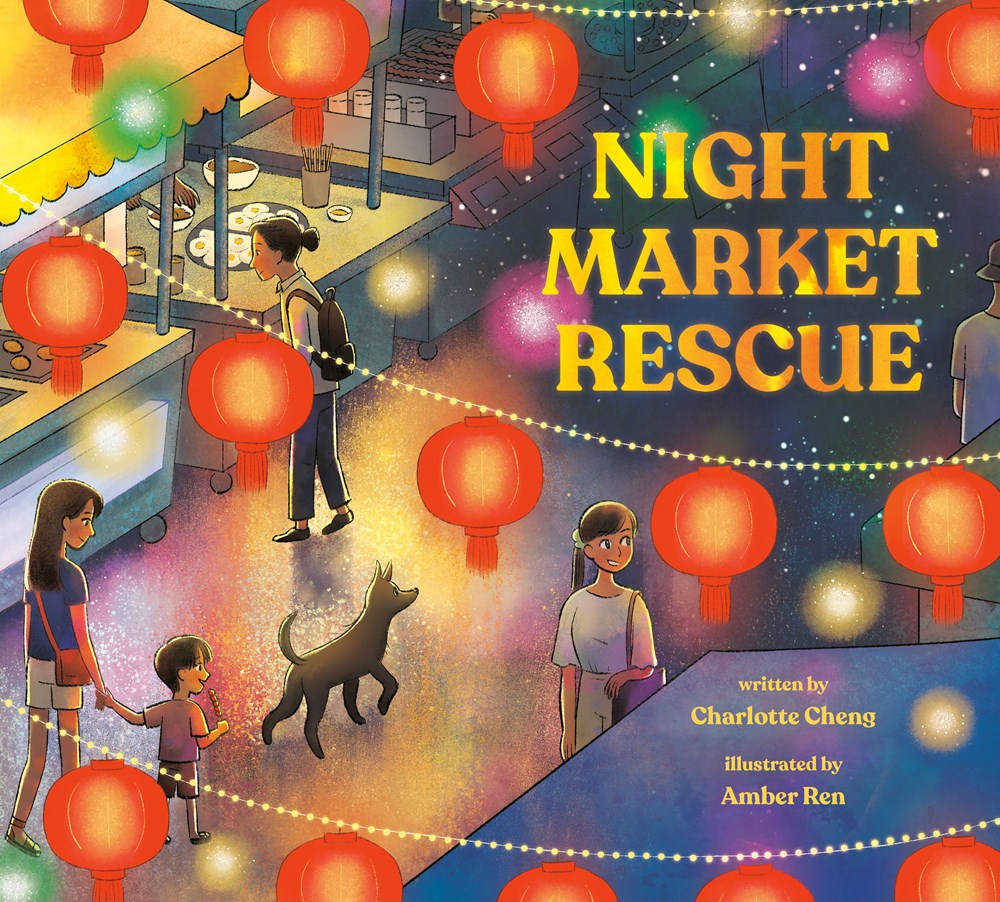 Night Market Rescue by Charlotte Cheng, illustrated by Amber Ren (picture book)
This sweet picture book takes place in a night market in Taipei. A stray dog named Gogo smells something yummy and follows his nose to a bustling night market, where delectable treats are sold at every corner. Gogo is used to being alone and having to scrounge around for food, but then he discovers a little girl who is also alone, lost in the night market. He decides to help her, and in doing so, finds himself a forever home. Such a charming book, and the vibrant illustrations brought the night market alive.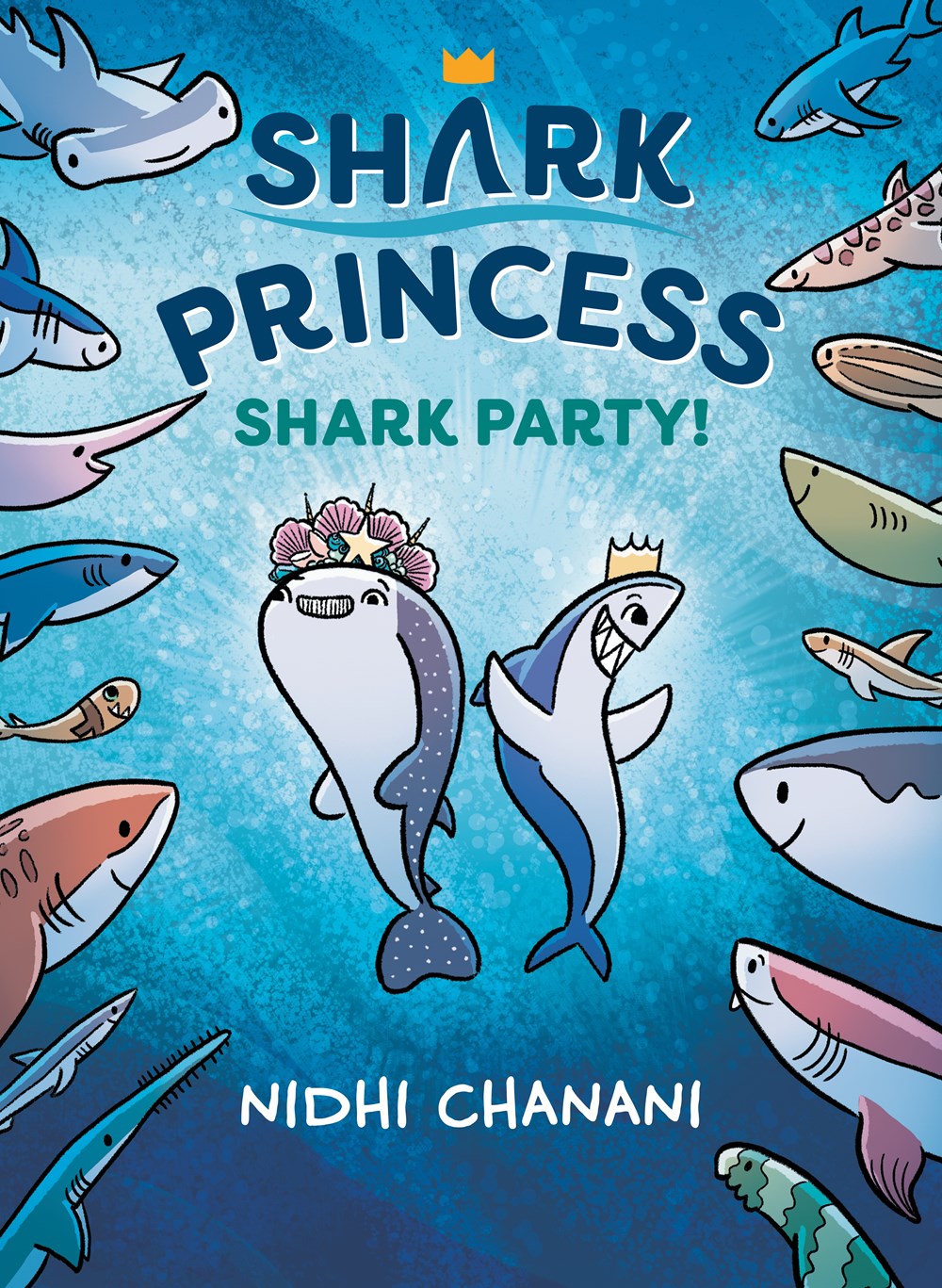 Shark Party by Nidhi Chanani (early reader graphic novel)
I just read this early reader graphic novel to my 5-year-old last night! It's the second book in the Shark Princess series, though both books can be read as stand alones. In this one, Mack invites Kitani to a shark party, but Kitani doesn't really want to go. She doesn't like large crowds. To make Mack happy, she attends the party, but she's overwhelmed by all the sharks. When one of the sharks mentions that a deep ocean shark wasn't invited, Kitani jumps at the chance to escape from the crowd and find the lone shark with Mack. Yay for an adventure! I love how Mack and Kitani's personalities are balanced, and I also enjoyed the numerous types of sharks presented.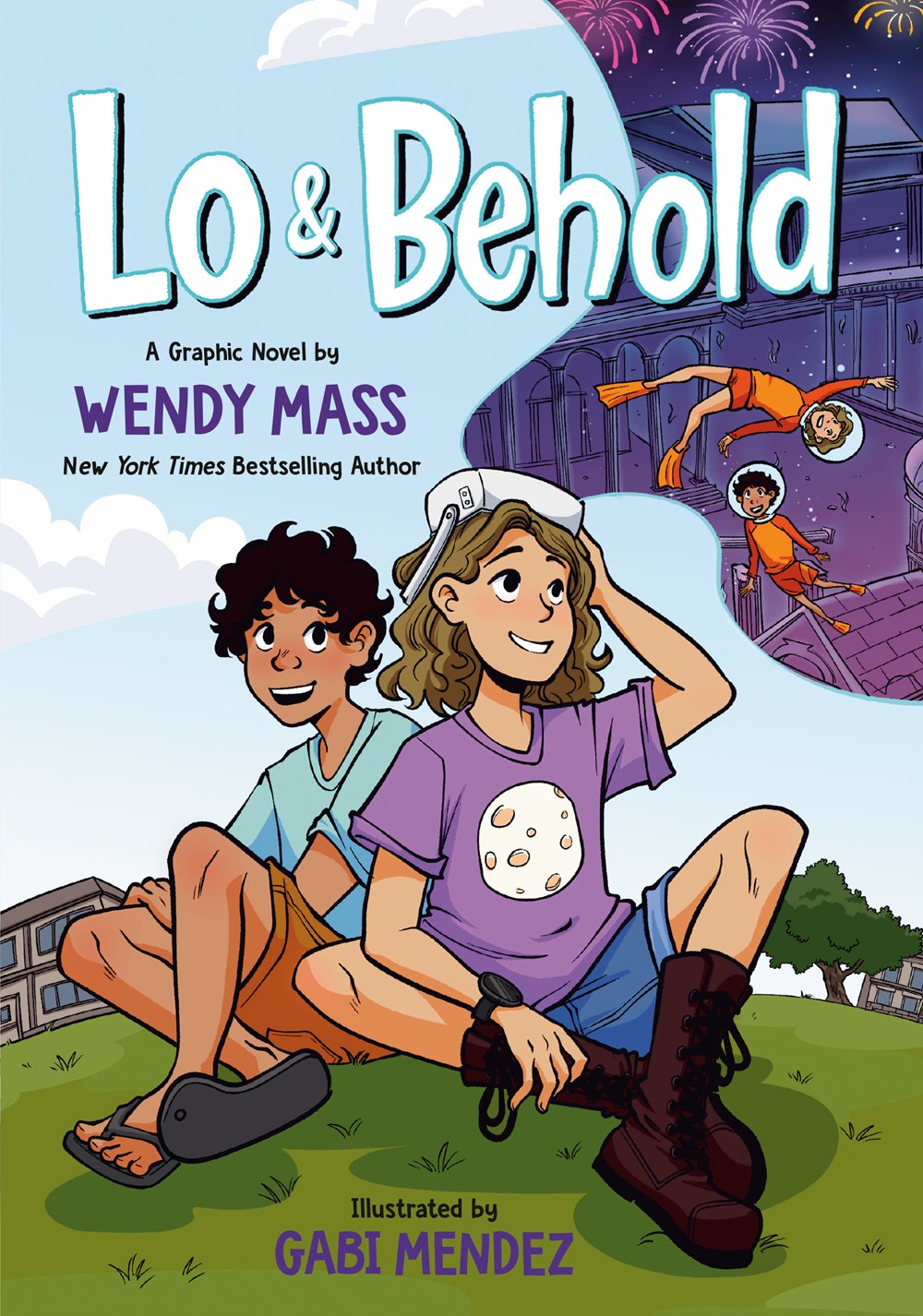 Lo and Behold by Wendy Mass, illustrated by Gabi Mendez (middle grade graphic novel)
Addie is reluctant to travel with her dad to a college campus for the summer, where he will be helping develop virtual reality tech with a team in hopes of snagging a grant. Addie's mother has recently disappeared from her life after a struggle with an opioid addiction following a bicycling accident. On campus Addie makes friends with the only other kid there and becomes enamored with some of the virtual reality programs being developed. But she still feels depressed and confused about her mother. This is a thoughtful and imaginative new graphic novel.
For a more comprehensive list, check out our New Books newsletter!
Riot Recommendations
May is Asian American and Pacific Islander Heritage and History Month, and I wanted to highlight these four recently released children's books about Asian American and Pacific Islanders. If you want to support AAPI authors this month, the first two books in my new release list above are also by AAPI authors and illustrators!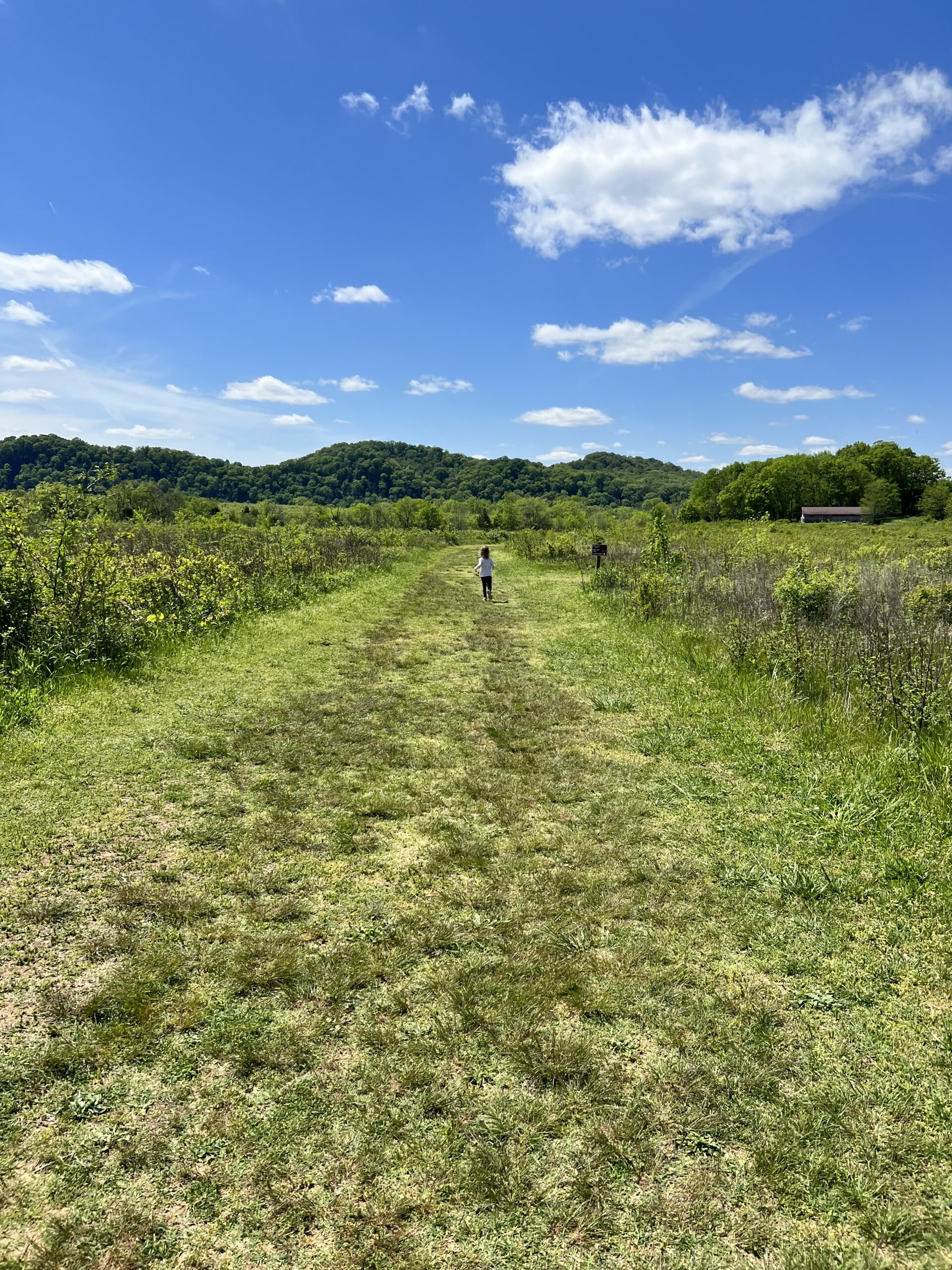 We spent a beautiful day at the park over the weekend, where my daughter far outpaced me. This girl can run! And run and run and run.
If you'd like to read more of my kidlit reviews, I'm on Instagram @BabyLibrarians, Twitter @AReaderlyMom, and blog irregularly at Baby Librarians. You can also read my Book Riot posts. If you'd like to drop me a line, my email is kingsbury.margaret@gmail.com.
Until next Tuesday!
Margaret Kingsbury