Happy Tuesday, star bits! The sun has been shining and there are lots of birds and lawn bears in Maine these days. And lots of books, of course. This all makes me so happy! Today is a HUGE day for new releases, and there are so many things to be excited about. For instance, the new Nicole Chung memoir is amazing, there's a new Cherie Dimaline, and one of my new favorite kids' books, Wizkit, is hitting shelves. (You're going to love it — it's all about books!) So let's get started!
At the top of my list to acquire today are Natural Beauty by Ling Ling Huang, Paradise-1 by David Wellington, and The Insatiable Volt Sisters by Rachel Eve Moulton. You can hear about some more of the fabulous books coming out today on this week's episode of All the Books! Danika and I talked about some of the books we're excited about, including The Scourge Between Stars, Forget Me Not, and Natural Beauty.
Today I am doing a round-up of several exciting titles from the first Tuesday of April 2023. Below, you'll find titles (loosely) broken up into several categories, to make it easier for your browsing convenience. I hope you have fun with it! And as with each first Tuesday newsletter, I am putting asterisks *** next to the books that I have had the chance to read and loved.
Also, here comes Book Riot's newest newsletter, The Deep Dive, full of exclusive content delivered to your inbox! We're tapping the experts to share longer gems based on years of knowledge about books and publishing, experiences as readers and book curators, and research on lesser-known histories to illuminate and inspire book lovers. For $5/month, you get this deep dive edition of our newsletter in your inbox twice a month. Subscribe to The Deep Dive and choose your membership level today!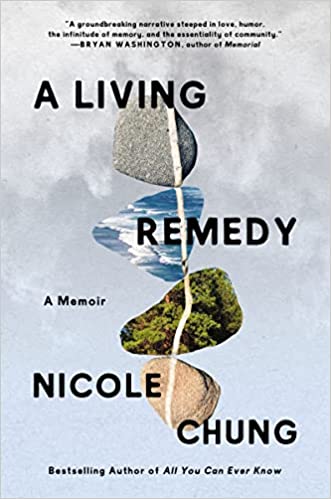 Biography and Memoir
Brown Boy: A Memoir by Omer Aziz
I Can't Save You: A Memoir by Anthony Chin-Quee
A Living Remedy: A Memoir by Nicole Chung***
Everything That Rises: A Climate Change Memoir by Brianna Craft
Look at the Lights, My Love by Annie Ernaux, Alison L. Strayer (translator)
Go Back and Get It: A Memoir of Race, Inheritance, and Intergenerational Healing by Dionne Ford
The Kneeling Man: My Fathers Life as a Black Spy Who Witnessed the Assassination of Martin Luther King Jr. by Leta McCollough Seletzky
You Could Make This Place Beautiful: A Memoir by Maggie Smith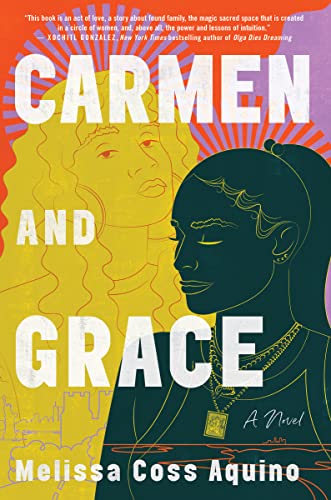 Fiction
Carmen and Grace by Melissa Coss Aquino***
Natural Beauty by Ling Ling Huang
The People Who Report More Stress by Alejandro Varela
No God Like the Mother by Kesha Ajose-Fisher
The House Is on Fire by Rachel Beanland
House of Cotton by Monica Brashears***
A Cowardly Woman No More by Ellen Cooney
The Last Heir to Blackwood Library by Hester Fox
Enter Ghost by Isabella Hammad
Blue Hour by Tiffany Clarke Harrison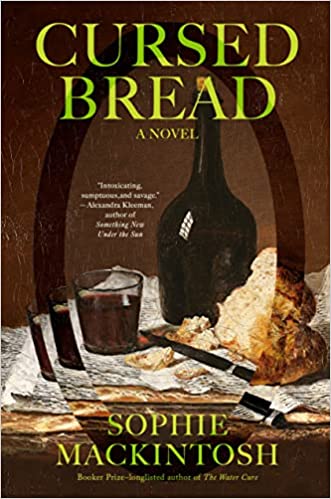 Butter: Novellas, Stories, and Fragments by Gayl Jones
Cursed Bread by Sophie Mackintosh
The Lost Wife by Susanna Moore
Homecoming by Kate Morton
A Safe Girl to Love by Casey Plett
Coronation Year by Jennifer Robson
Romantic Comedy by Curtis Sittenfeld
Middle Grade
Nic Blake and the Remarkables: The Manifestor Prophecy by Angie Thomas
Punk Rock Unicorn: Another Phoebe and Her Unicorn Adventure by Dana Simpson***
To Catch a Thief by Martha Brockenbrough
School Trip: A Graphic Novel by Jerry Craft
Good Different by Meg Eden Kuyatt
Once There Was by Kiyash Monsef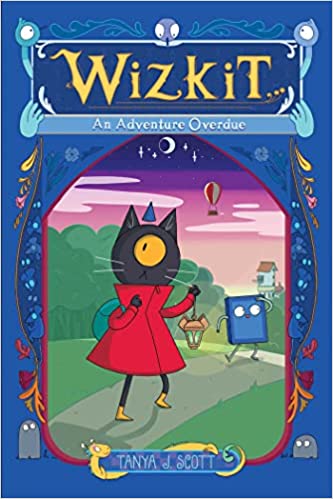 Wizkit: An Adventure Overdue by Tanya J. Scott***
Big Tree by Brian Selznick
Mystery and Thriller
Dirty Laundry by Disha Bose
You Know Her by Meagan Jennett
Digging Up Daisy by Sherry Lynn
Panther Gap by James A. McLaughlin
Nonfiction
Not Too Late: Changing the Climate Story from Despair to Possibility edited by Rebecca Solnit and Thelma Young Lutunatabua
The Wounded World: W. E. B. Du Bois and the First World War by Chad L. Williams
A Fever in the Heartland: The Ku Klux Klan's Plot to Take Over America, and the Woman Who Stopped Them by Timothy Egan
The Language of Trees: A Rewilding of Literature and Landscape by Katie Holten
If It Sounds Like a Quack…: A Journey to the Fringes of American Medicine by Matthew Hongoltz-Hetling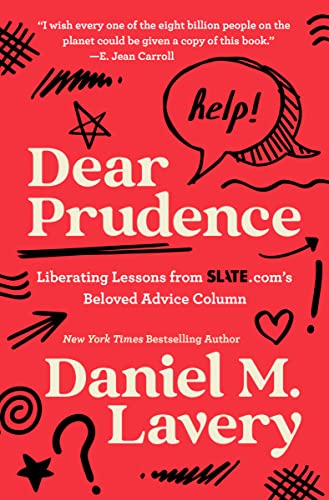 Grow the F*ck Up: How to Be an Adult and Get Treated Like One (A No F*cks Given Guide) by Sarah Knight
Dear Prudence: Liberating Lessons from Slate.com's Beloved Advice Column by Daniel M. Lavery
The Plot to Save South Africa: The Week Mandela Averted Civil War and Forged a New Nation by Justice Malala
Blanche: The Life and Times of Tennessee Williams's Greatest Creation by Nancy Schoenberger
Poetry
Saltwater Demands a Psalm: Poems by Kweku Abimbola
Trinity Street: Poems by Jen Currin
The Kevin Powell Reader: Essential Writings and Conversations by Kevin Powell
Romance
This Bird Has Flown by Susanna Hoffs***
Ana María and The Fox by Liana De la Rosa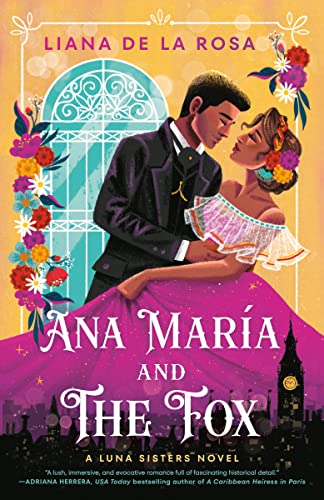 The Plus One by Mazey Eddings
Said No One Ever by Stephanie Eding
The Lonely Hearts Book Club by Lucy Gilmore
Sci-fi, Fantasy, and Horror
The Scourge Between Stars by Ness Brown***
Paradise-1 by David Wellington
The Insatiable Volt Sisters by Rachel Eve Moulton
One for My Enemy by Olivie Blake
Linghun by Ai Jiang
Tress of the Emerald Sea by Brandon Sanderson
Camp Zero by Michelle Min Sterling
Young Adult
A Whole Song and Dance by Sarvenaz Tash
Forget Me Not by Alyson Derrick
¡Ay, Mija! (A Graphic Novel): My Bilingual Summer in Mexico by Christine Suggs
Blood Debts by Terry J. Benton-Walker
Silver in the Bone by Alexandra Bracken
Funeral Songs for Dying Girls by Cherie Dimaline
Ander and Santi Were Here by Jonny Garza Villa
First-Year Orientation edited by Lauren Gibaldi and Eric Smith
An Appetite for Miracles by Laekan Zea Kemp
Spell Bound by F.T. Lukens
Danger and Other Unknown Risks by Ryan North and Erica Henderon
Divine Rivals by Rebecca Ross
Tell Me What Really Happened by Chelsea Sedoti
Do you need help finding your next great read? Subscribe to Tailored Book Recommendations for really great reads year-round.
---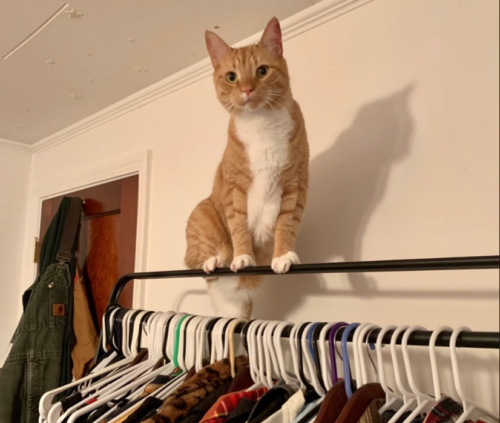 ---
That's it for me today, friends. I am sending you love and good wishes for whatever is happening in your life right now. Thank you, as always, for joining me each week as I rave about books! See you next week. – XO, Liberty ❤️