It's still the #TransRightsReadathon, and it's not too late to join! If you're wanting to add some more quick trans treads to your TBR for this week, I have the perfect thing: a bunch of trans and nonbinary middle grade books! They're perfect for giving to the kids in your life, stocking in school and public libraries, and reading yourself — if you don't read MG as an adult, you're missing out.
Whether or not you're able to participate in the readathon, it's a great time to donate to trans organizations. Consider supporting Trans Lifeline, a nonprofit "offering direct emotional and financial support to trans people in crisis — for the trans community, by the trans community."
Looking for fascinating stories, informed takes, useful advice, and more from experts in the world of books and reading? Subscribe to Book Riot's newest newsletter, The Deep Dive, to get exclusive content delivered to your inbox. Subscribe and choose your membership level today at bookriot.substack.com
Bookish Goods
Today's Riot Recs theme is trans middle grade books, and it's the #TransRightsReadathon, but it's always a good time to support trans kids. 50% of the profits from this pin go to T.A.K.E. Resource Center (Birmingham), The Ali Forney Center (NYC), and Trans Lifeline. $15
New Releases
This week's crop of queer YA and children's new releases unfortunately are disproportionately by white authors. Do better, publishing.
Belle of the Ball by Mari Costa (Sapphic YA Graphic Novel)
It's a tale as old as time: the mascot falls for the head cheerleader. Unfortunately for Hawkins, Regina is already dating Chloe, and she convinces Hawkins to start tutoring Chloe for free. But Chloe and Hawkins knew each as kids — back when Hawkins went by Belle and wore princess dresses to school — and this plan and love triangle might be working out very differently than Regina intended.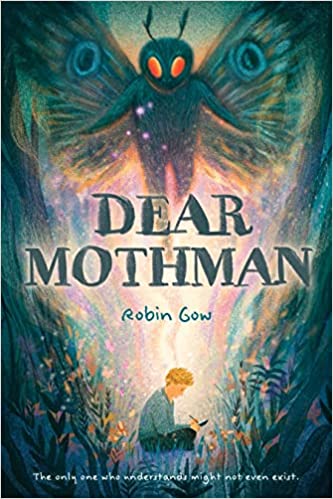 Dear Mothman by Robin Gow (Trans Middle Grade Fiction)
Noah and Lewis bonded from their shared interest in the paranormal — and over being the only trans boys in school. When Lewis dies in a car accident, Noah begins writing letters to Mothman to process his grief. As he begins to connect to a new friend group, he also becomes more convinced that Mothman is real, and he prepares to delve into the woods to find him and prove it.
The Witch and the Vampire by Francesca Flores (F/F YA Fantasy)
The Future King (Emry Merlin #2) by Robyn Schneider (Bisexual YA Fantasy)
I Can Be… Me! by Lesléa Newman and illustrated by Maya Christina Gonzalez (Gender-Expansive Picture Book)
For more new releases, check out our New Books newsletter!
Riot Recommendations
If you're looking for some quick reads to fit into your #TransRightsReadathon stack, why not pick up some trans and nonbinary middle grade books? I've heard a lot of people mention Pet by Akwaeke Emezi in their TBRs, and there are a couple new releases out this week that fit: Dear Mothman and today's sponsor, Camp QUILTBAG. Here are two more options — but this just a sample of the trans middle grade book out there!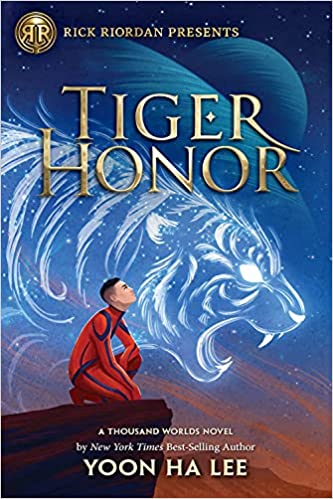 This is a middle grade sci-fi book in the Rick Riordan Presents line that is inspired by Korean mythology, and it has a nonbinary main character. Tiger spirit Sebin dreams of being a battle cruiser captain like their Uncle Hwan. When Hwan is declared a traitor, it's up to Sebin to clear his name. But someone is sabotaging their battle cruiser, and Sebin immediately becomes the prime suspect. They will have to find out the real culprit before they can even begin to untangle what happened with Hwan and restore honor to their clan.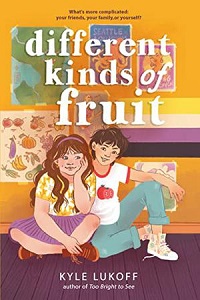 I can't resist including this middle grade book that has the nonbinary pride flag on the cover! When Annabelle falls for the new kid in town, Bailey, she has no idea that she'll soon be questioning the community she calls home. She finds out that her father is trans, too, and that so many things she thought were binary — boy and girl, gay and straight, fruit and vegetable — are much more nuanced than that. But can she help make this town a better place for her father and Bailey to be able to be themselves?
All the Links Fit to Click