We're almost through February, friends! I can't wait for spring, which I hope will reset this year that's been off to a rocky start. I'm especially looking forward to being able to read outside! Today I have for you some new releases I'm very excited about, plus some queer mecha books, apropos of nothing.
I just finished reading The Women's House of Detention: A Queer History of a Forgotten Prison by High Ryan, which is a phenomenal book that reveals a crucial and forgotten piece of queer history while also outlining the necessity for prison abolition. That's why today I wanted to highlight the National Bail Fund Network. You can donate to them directly, or it includes a list of bail funds for each state. The bail system is inherently unjust, punishing poor people for being poor — which means BIPOC and LGBTQ people are also targeted. While it's not a permanent solution, bail funds can help in the meantime.
Bookish Goods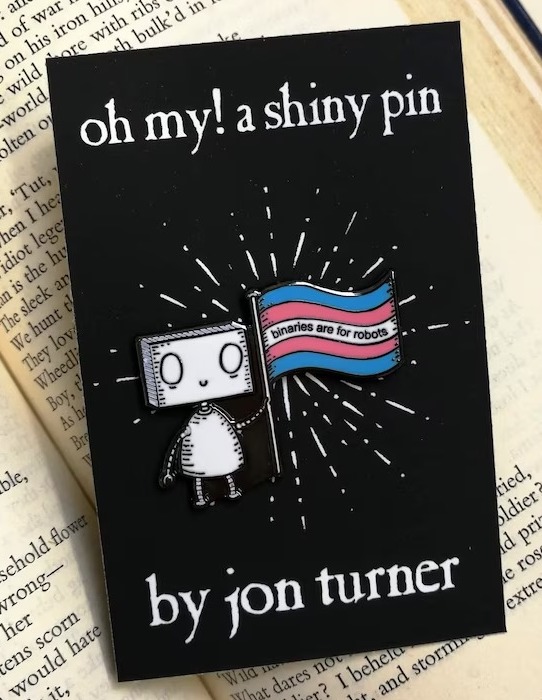 Since this newsletter's theme is queer mechas, I couldn't resist this trans robot pin. $11
New Releases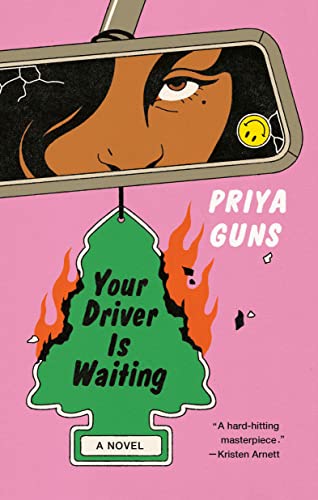 This is a darky comedic satire inspired by Taxi Driver. Damani is a rideshare driver in a city that is constantly erupting in protests supposedly in solidarity with people like her, but she can't afford to pay attention. Then she gives a ride to Jolene, and sparks fly. Jolene might be the perfect girlfriend; she always says the right things and seems to be doing the work…though Damani is still a bit hesitant to date a rich white woman. But then Jolene does something unforgivable, and everything goes off the rails.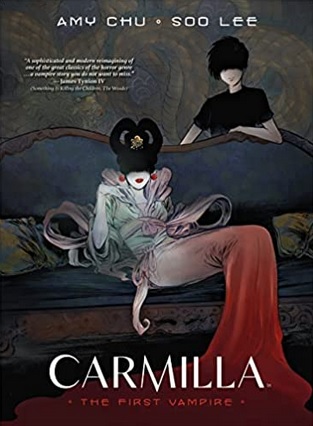 Carmilla: The First Vampire by Amy Chu and Soo Lee (Sapphic Paranormal Graphic Novel)
Carmilla is the original lesbian vampire story, and this graphic novel places the iconic character in 1990s Chinatown in New York City. The main character is a social worker looking into a string of murders of queer women — a case the police seem to have no interest in solving. Her main suspect is Carmilla, who runs a nightclub in Chinatown. This retelling also weaves in Chinese folklore, and it's one of my most anticipated releases of the year!
The Unfortunates by J K Chukwu (Queer Literary Fiction)
Who Does That Bitch Think She Is?: Doris Fish and the Rise of Drag by Craig Seligman (Drag Memoir)
For more new releases, check out our New Books newsletter!
Riot Recommendations
Today's theme is queer mecha books! Why? Why not!
Mechas are giant robots controlled by people, often in a humanoid shape. If you watched Pacific Rim, then you know mechas. (Can you believe this year will be 10 years since that movie came out?) Here are some book examples with queer main characters!
Also watch for the upcoming Luminescent Machinations: Queer Tales of Monumental Invention edited by Rhiannon Rasmussen and Dave Ring.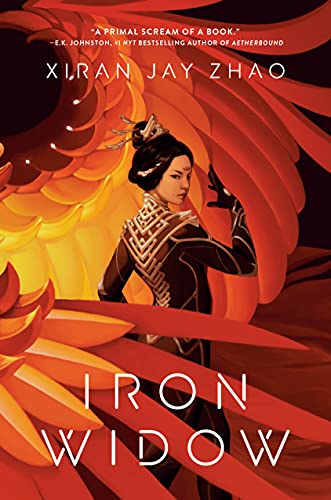 In case you somehow missed this book taking over the bestseller list, it's a YA novel that's pitched as Pacific Rim meets The Handmaid's Tale. Zetian has signed up to be a concubine-pilot of a mecha, but she has no plans of being drained and discarded like most of the women co-pilots. Instead, she's out for revenge for the male pilot responsible for her sister's death — and after that, she's ready to tear this whole misogynistic system down. This has a queer and polyamorous main character!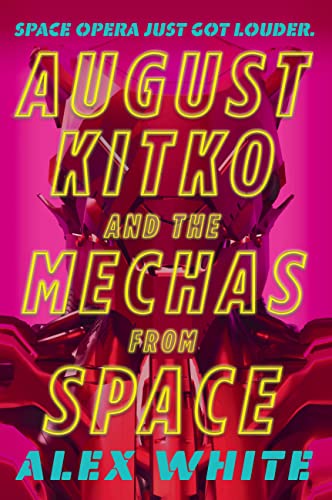 Giant robots have invaded Earth, and Gus Kitko plans to go out playing piano. Instead, he's saved by a traitor Vanguard and becomes one of the pilots in a last stand. This has gay and nonbinary main characters. Author Annalee Newitz describes it as a "beautifully-orchestrated disco space battle."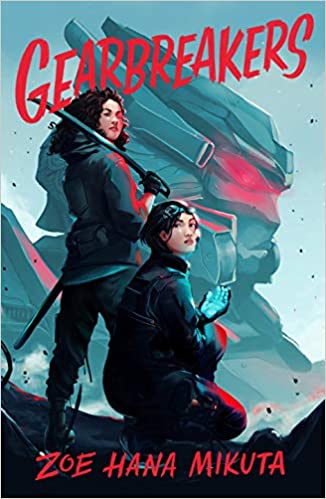 Yes, I snuck a third example in here. Eris is a Gearbreaker: she dismantles the Windups that enforce the Godolia's tyrannical reign over the Badlands. When she's captured, she meets Sona, a cybernetically enhanced Windup pilot. They should be enemies, but Sona reveals she's infiltrated the Windup program to take down the system from the inside. Can Eris trust her? And what happens when their relationship turns from dangerous allies to something more?
Oh, and one more bonus queer mecha book: Phoenix Extravagant by Yoon Ha Lee!
All the Links Fit to Click
The Documentary Examining the History of LGBTQ+ Comics
Contemporary YA featuring bi, pan, and questioning Black teens
Bi, pan, and queer fiction featuring disabled and neurodivergent characters
Everything you need to know about Bi+ Health Month 2023
Book Releases: 2023 Books With Non-Cis Protagonists
Short Fiction Playlist: Five Queer Short Stories Featuring Pop Culture
Anita Cornwell Wrote About Black Queer Women with Heart, Rage, and Brilliant Honesty
Queer Naija Lit: 2005's "Walking With Shadows" Is a Meditation on Shame, Rupture, and Repair