Hey YA Readers!
I am writing this newsletter on my favorite holiday of the year: Groundhog Day. I live in the town where the film was created, so we've been elbow deep in celebrating its 30th anniversary. Is it silly? Absolutely. But there is sometimes — many times — where leaning into the kitsch is worthwhile. We only live once, so why not nerd out over weird things?
I'm not putting a roundup of books for Groundhog Day lovers together today, but know I've done it in the past and that there are a lot of fun YA books that play with the time loop phenomenon.
Psst…it's almost Valentine's Day, too. Are you looking for the perfect Valentine's gift? Gift Tailored Book Recommendations. Your giftee will tell our professional book nerds about what they love and what they don't, what they're reading goals are, and what they need more of in their bookish life. Then, they sit back while our Bibliologists go to work selecting books just for them. TBR has plans for every budget. Surprise your bookish boo with Tailored Book Recommendations this Valentine's and visit mytbr.co/gift.
Now, onto the books!
Bookish Goods
Are you a puzzle person? I love them for a lot of reasons, one of which is I get tons of my audiobook listening in while I put them together.
I'm obsessed with this beautiful Brown Girls Reading option. The colors! Grab it for $20 (or more, depending on size).
New Releases
We've got so many great new releases this week, and while many of them are in hardcover, this week is really stacking up great paperback YA, which you'll hear about on Thursday. But today, let's look at two very different hardcovers you now get your hands on.
Want the full list of new books out this week? Dive on in!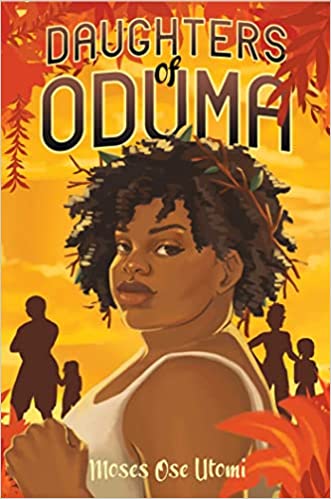 So this one is for fans of sports and fantasy that is inspired by West Africa. How do those two things come together? Easily.
Dirt used to be involved in Bowing, the Isle's elite all-female fighting sport. She's aged out at 16, but she's now working to coach her younger sisters; once her birthday approaches, she'll have to leave them behind and fulfill whatever the prophecy has for her.
Her sisters look promising for the upcoming tournament. Not only is a win important for morale, but it'll help recruit new people for the team. But a rival attacks, and now, Dirt needs to step in and step up, despite not being in shape for competition. She knows, though, she can't let the team down. A loss would mean the end.
Maybe….this is the prophecy ahead of her.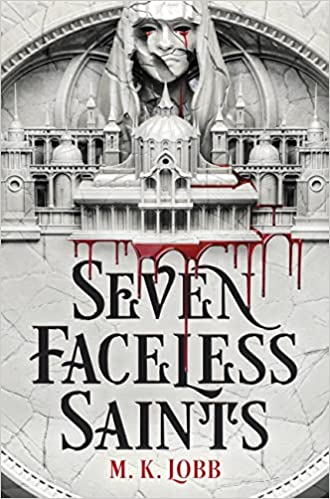 You want dark fantasy with a big mystery? Say no more!
In Ombrazia, rule is held by saints and their disciples. It's not a good rule for citizens, who live under terrifying levels of power if not favored by those in charge.
Rossana Lacertosa's father was murdered by the government's military and she is seeking revenge. She'll join the rebellion. She knows this means she'll also face Damian, the boy who broke her heart…even though his loyalty to the saints in charge is waning.
Adding to the challenge is the murderer on the loose. Those in charge are ignoring it, but Rossana knows she can't, and neither can Damian. The only answer to take down the government and save people from an unchecked killer is for them to team up.
For a more comprehensive list, check out our New Books newsletter.
Riot Recommendations
It is Black History Month, and while reading, highlighting, and learning about Black history should happen year round, there is value, too, in making an effort to really dive in during the month-long celebration.
Today, let's look at some YA nonfiction about Black history. In absolutely no way is this comprehensive. Instead, this is a sampling of the incredible YA nonfiction out there highlighting the history of Black people.
Did y'all notice the number of great yellow-orange covers going on here? I almost wish I would have planned this better to keep the theme throughout.
Cheers to another week of reading. We'll see you on Thursday.
— Kelly Jensen