Hey YA Readers!
It's the last full week of the first month of a new year, and at least in my neck of the woods, this has been the most un-January January in memory. I don't care for cold and snow, but it's an essential part of winter here; not seeing any is pretty concerning, even if I have enjoyed not scraping off my car. I don't want to hope for bad weather in February but…I do think I want to see SOME snow. There are plenty of things to read around the house while sitting beside the window as it falls.
Let's dive into this week's new YA books and a look at some books for celebrating a major global holiday this week.
Before that — Are you looking for the perfect Valentine's gift for your bookish boo? Consider gifting Book Riot's Tailored Book Recommendations. Your val/gal/palentine will tell our professional booknerds about what they love and what they don't, what they're reading goals are, and what they need more of in their bookish life. Then, they sit back while our Bibliologists go to work selecting books just for them. TBR has plans for every budget. Surprise your bookish boo with Tailored Book Recommendations this Valentine's and visit mytbr.co/gift.
Bookish Goods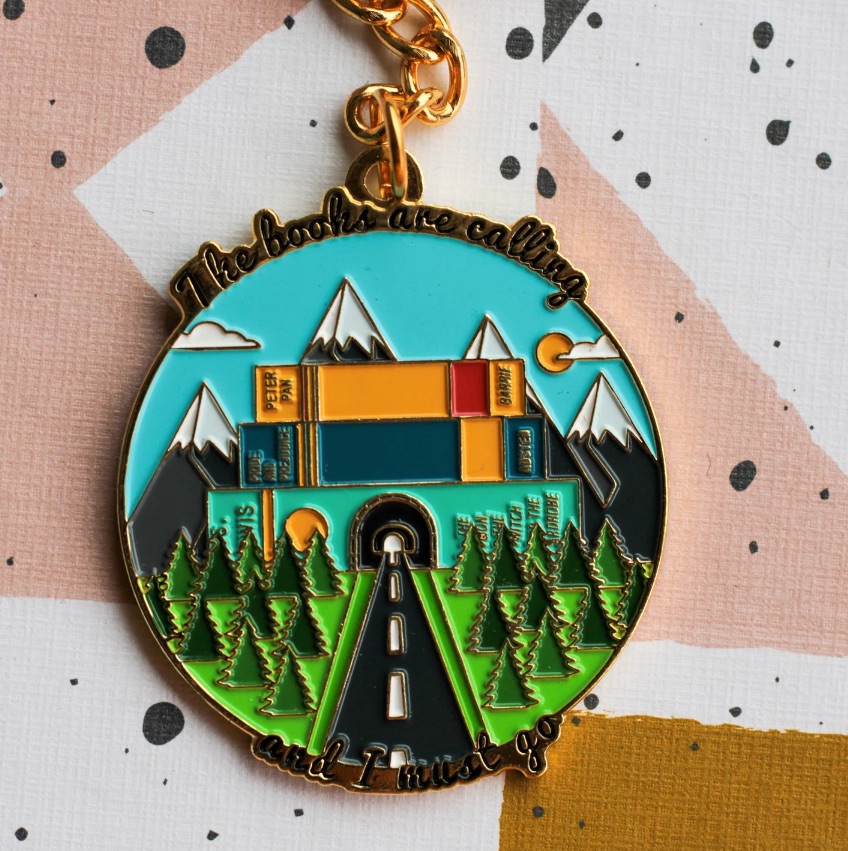 This lil keychain is clever. You likely know the John Muir quote, which he wrote in a letter to his sister, and it's become a motto for so many outdoor lovers. So take that, and instead of the mountains calling, now it's the books calling. My books ARE always calling and I must go. $13.
New Releases
Get ready for continuing on with the theme of this new year: great new releases!
Here are two that are calling out to me in hardcover, and if you'd like to see the full list of winter 2023 YA books, you can click the link.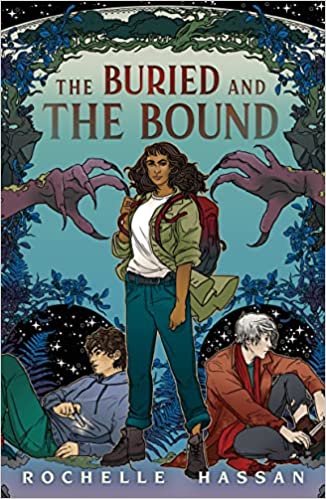 The first in a new fantasy series, this one is pitched as being for fans of The Darkest Part of the Forest and The Hazel Wood.
Blackthorn, Massachusetts is a magical place, though Aziza El-Amin is its only hedgewitch. She engages with lighthearted fae mischief, but when a dark entity awakens the dark forest at the edge of town, suddenly the space between the human world and the fairy world becomes much thinner. The danger and threats become much darker, and she knows she can't go at it alone.
Leo needs help breaking a curse upon him, and he makes a pact with Aziza to help protect her in exchange for her helping break the curse. But when they encounter a necromancer with whom they realize they have to work in order to preserve both of their lives — and worlds — dark secrets come spilling out.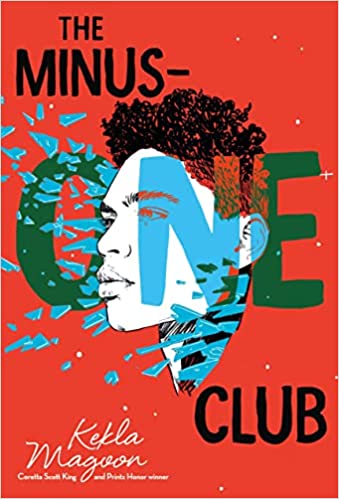 Kekla Magoon is one of my favorite YA authors, and she's back with another hard-hitting contemporary YA.
Kermit knows what it is to grieve. He's 15, and he's lost his sister to a car accident and nothing can pause those immense feelings of loss.
When he gets a mysterious invitation at school, signed with a "-1," he decides to take a chance and show up. It turns out to be a group of students of all backgrounds who've lost someone close to them. It's a supportive space, and it's one where Kermit begins to find himself and allow himself to get close to Matt. Matt is the only openly gay student at school and his gregarious nature is magnetizing to Kermit.
But as Kermit falls harder, Matt's truth begins to crack open more and more, potentially putting both of them in danger.
For a more comprehensive list, check out our New Books newsletter.
Riot Recommendations
This week begins Lunar New Year, a celebration that occurs across Asian countries including China, Korea, India, Malaysia, Singapore, and more. It coincides with the first new moon of the lunar calendar and it is celebrated with lantern lighting, the giving of red envelopes, fireworks, traditional foods, and more.
To celebrate, take a look at a couple of YA books where Lunar New Year plays a role in the story.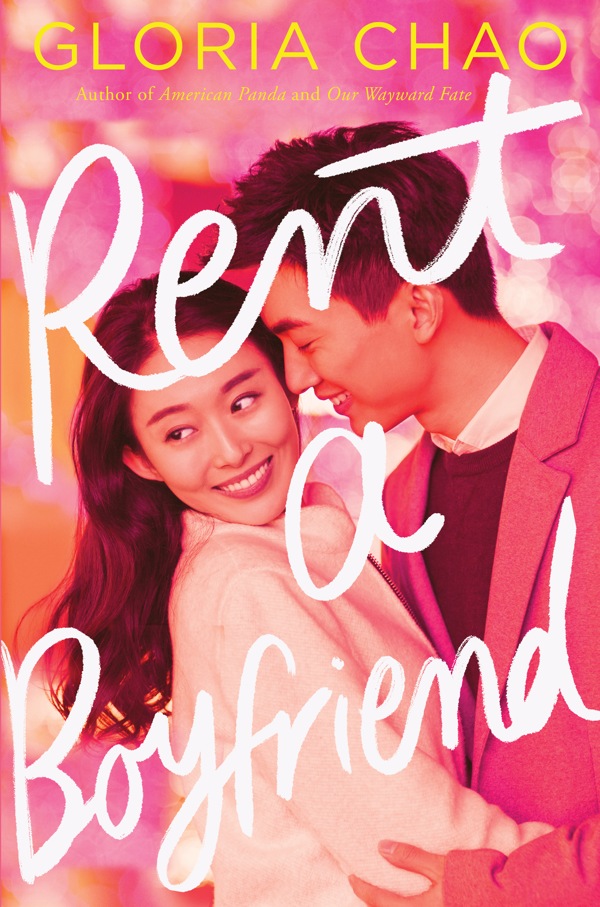 Chloe hires Andrew to come with her at Thanksgiving and play the role of her boyfriend. She hopes to convince her parents that she's found a good person to be with who isn't the boy her parents have been attempting to arrange her with. But while building a collection of lies begins to weigh heavily on Chloe over the next few months, those told to her parents, told to her by her parents, and those she wrestles with when it comes to Real Feelings she develops for her rental boyfriend.
It's the fake dating trope woven into a story of generational cultural differences, balancing the cute and humorous with some good meat on the bone.
The story includes Lunar New Year celebrations, which is when the story begins to wrap up. It's a nice element including American holiday celebrations, as well as those celebrated by the diverse cultures across America.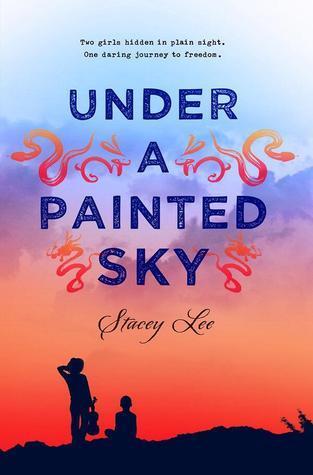 I spent a long time trying to find another YA book where the Lunar New Year plays a role in the story. There are numerous lists out there of books by Asian American authors, and while that is good, it wasn't exactly what I wanted.
I am so grateful to have stumbled upon this blog post in my searching. More on why in a second.
Lee's debut novel was such a great introduction to the work she continues to publish to this day. Readers itching for a "western," who don't want a western in its popular iteration — white men with big egos and bigger guns — will and should read this one.
This is a fun read about a Chinese girl and a black girl who leave their town of St. Joseph, Missouri to head west. It's not fun as in, this is a fun romp — it's not, as both girls have tough histories and are on the Oregon trail with a band of cowboys and have to dress as boys to get by and evade the law — but it's a fun read because it's so different and refreshing.
There's romance here, but it's a romance between friends, as well as a sweet romance that emerges between Samantha and one of the cowboys she's traveling with. This is more about friendship than anything else, and it's about the distances friends will go to help one another secure better lives. Both Sam and Andy are tough-as-nails and their adventures on the Trail prove their mettle.
So why Lunar New Year? If you look closely at the book cover for the hardback, the Chinese symbols for the snake, the dragon, and the rabbit; it's a nice touch, connecting the story to Chinese tradition and, as we're entering the Year of the Rabbit, even more appropriate. The dragon, horse, and rabbit are the signs of different characters, all mentioned in the book.
As always, thanks for hanging out. We'll see you later in the week to highlight some new paperbacks and your YA book news.
Until then, happy reading!
— Kelly Jensen, currently reading Spare by Prince Harry