It's December, and I regret to inform you that I am a Seasonal Person. It's to combat the sadness brought on by lack of sunlight, really. We're starting off with some generally snowy reads before diving into holiday recs, though.
The 2023 Read Harder Challenge has been announced! Book Riot's Read Harder Challenge is in its ninth year, with a set of 24 tasks that invite readers to expand their worldview through books. Read one book per task, or do some multi-tasking by counting one book for multiple tasks. It's all fine! The point of the challenge is to push yourself to expand your horizons. Thank you to Thriftbooks for sponsoring Read Harder 2023.
To find the tasks and subscribe to our newsletter for tips and recommendations, visit Read Harder 2023.
---
If you live in an area where the weather is starting to get cold, consider researching LGBTQ-inclusive shelters near you and donating. (For example, Trinity Place in New York City.) Queer people, especially queer youth, are much more likely to experience homelessness, but not all shelters are accepting, especially of trans people. This is a great time to help out.
Bookish Goods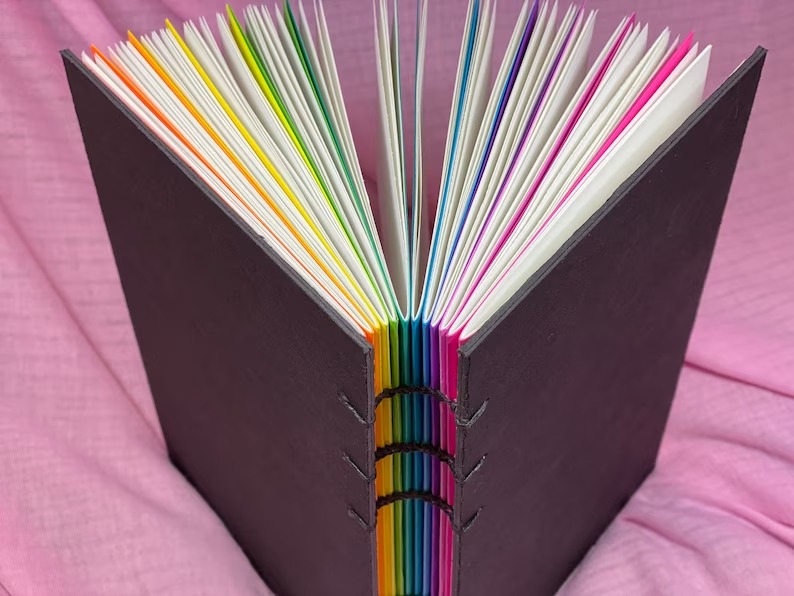 Planning on keeping a reading bujo in 2023? Maybe you can to add some rainbow flair to it with this handmade journal. $52
New Releases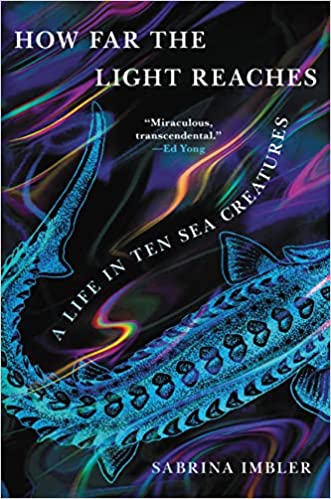 Don't finalize your best books of 2022 list too early, because this December release turned out to be my favorite read all year. It weaves together fascinating facts about sea creatures with stories from their own life, and it's also gloriously queer: queer people as feral goldfish, as swarms, as immortal. I savored reading every essay.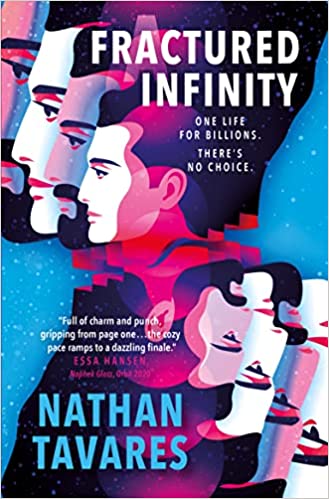 Hayes's reality changes forever when Yusuf walks into his life. For one thing, he's falling for him, but for another, he introduces Hayes to parallel universes. Soon, he's trying to save an infinite cascade of universes, but it might mean sacrificing the man he loves…
Roses, in the Mouth of a Lion by Bushra Rehman (Sapphic Literary Fiction)
Reindeer Games by Finley Chuva (F/F Holiday Romance Novella)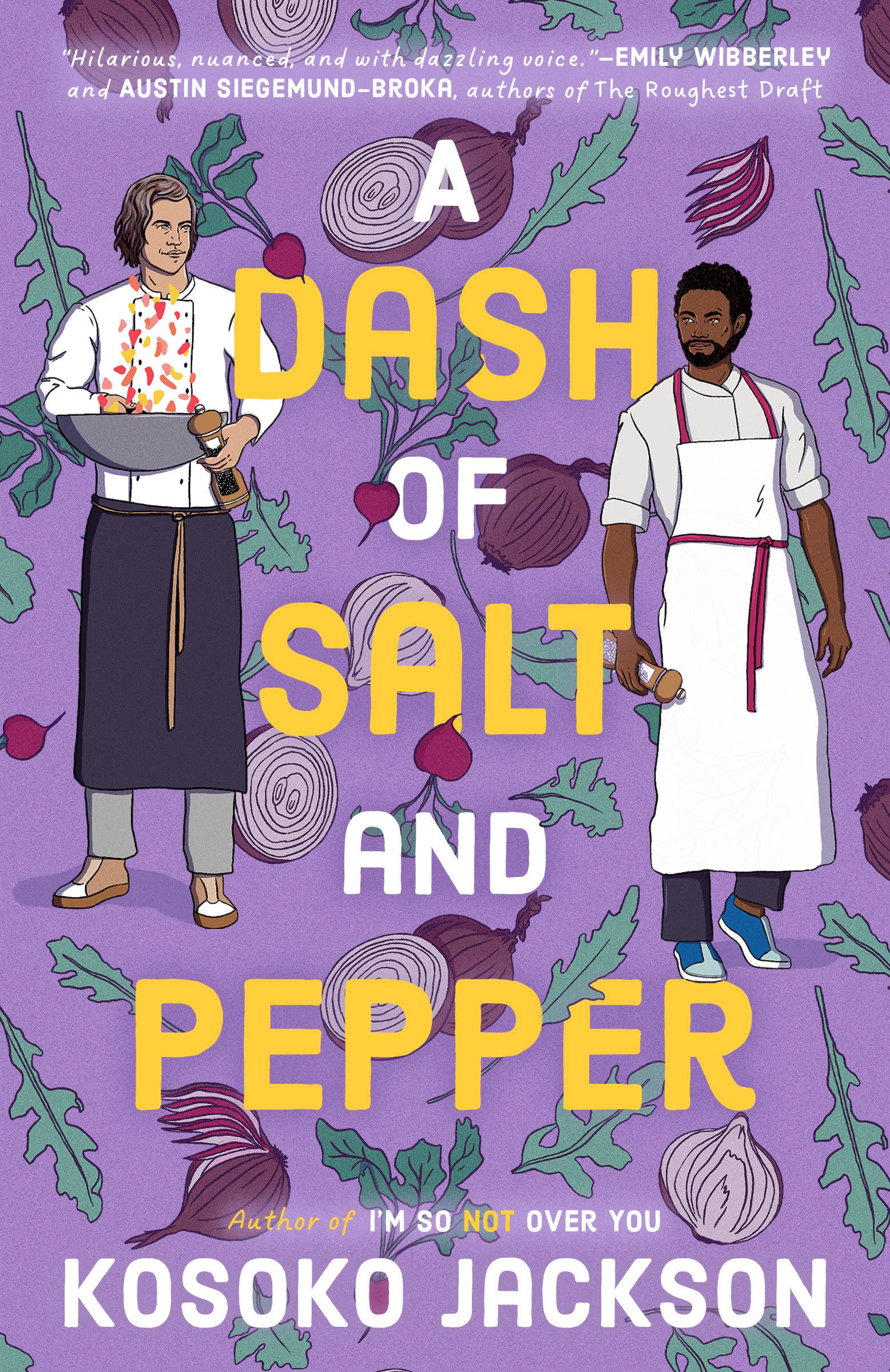 Just. Like. You. by Meredith Steiner and Avneet Sandhu (Nonbinary-Inclusive (They/Them Pronouns) Picture Book)
Young Bloomsbury: The Generation That Redefined Love, Freedom, and Self-Expression in 1920s England by Nino Strachey (LGBTQ Nonfiction)
Whisper Me a Love Song, Vol. 6 by Eku Takeshima (Yuri Manga)
Qualia the Purple by Hisamitsu Ueo and Sirou Tsunasima (Yuri Sci-Fi Light Novel)
For more new releases, check out our New Books newsletter!
Riot Recommendations
It's getting cold here, I feel like like cozying up under a blanket with a mug of hot chocolate and a comforting read. What better choice than a story about queer people in love as snow falls around them? It's so much more romantic when I don't have to feel the chill myself.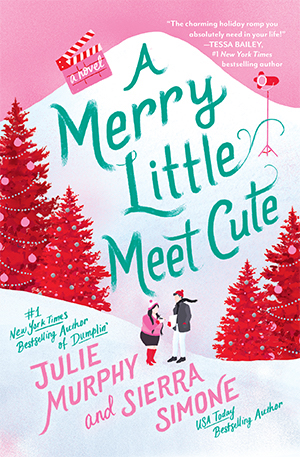 This one is next up on my TBR. It's a bisexual/bisexual romance, which I always love, and it's about two actors falling in love as they star in a Christmas romcom. She's a plus-size porn star, he's a former boy band star, and they're both trying to keep their not-so-family-friendly histories from the producers.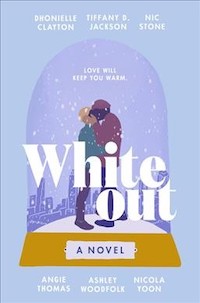 White Out by Dhonielle Clayton, Tiffany D. Jackson, Nic Stone, Angie Thomas, Ashley Woodfolk, and Nicola Yoon
From the writers who brought us Black Out, this YA novel is about 12 friends trying to help one of them pull off a grandiose apology to her girlfriend as the city grinds to a halt during a blizzard.
All the Links Fit to Click
The cover to The Faithless, the sequel to The Unbroken by C.L. Clark, has been revealed, it's giving big lesbian energy.
Elliot Page is coming out with a memoir! It's called Pageboy: A Memoir, and it comes out June 6, 2023.
Them posted Our 23 Favorite LGBTQ+ Books of 2022
The Bi Pan Library posted resources for Pan Week 2022
The Lesbrary (that's my book blog!) posted 22 Bi and Lesbian Books Out In December 2022!
LGBTQ Reads posted Reader's Guide: World AIDS Day 2022
Them: The Story of HIV/AIDS Is Still Being Written. These 7 Books Are Proof