Happy Tuesday, star bits! I hope your reading goals are going well. And if you haven't set any reading goals, I hope you at least are reading something you love. We're now in that stretch between Thanksgiving and New Year's Day where the number of new releases slows down considerably. But there are still lots of great books to investigate. I feel bad for books being released these last five weeks, because they can get lost in the shuffle, so at least I get to shout about them to you!
Now on to today's books: Topping my list of books to buy today are We Deserve Monuments by Jas Hammonds (I love this book and cannot wait to get a hard copy), The Two Doctors Górski by Isaac Fellman, and The Forever Witness: How DNA and Genealogy Solved a Cold Case Double Murder by Edward Humes. You can hear about more fabulous books on this week's episode of All the Books! On this rare fifth Tuesday, Kelly and I talked about great books out today and more, including Butts, Never Getting Back Together, and A Heart That Works.
And now, it's time for everyone's favorite game show: AHHH MY TBR! Here are today's contestants.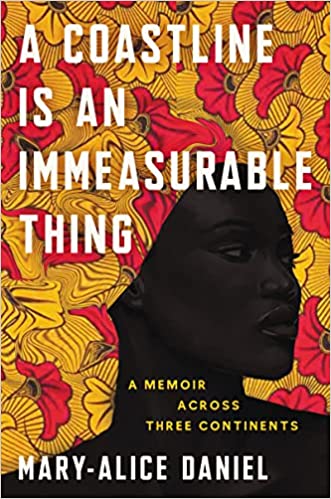 Here's one more beautiful memoir to squeeze in before the end of the year. It's a powerful debut about immigration, belonging, and home. When Daniels was young, her family moved from Nigeria to England, to a very different climate and culture. She discusses how over the years, she had to hold fast to her heritage but also carve her own identity, as she tried to decide which of her parents' tribes to claim as her own while ending up in California. Daniels also discusses a lot of history and ancestry, making this educational as well as moving.
Backlist bump: Antiman: A Hybrid Memoir by Rajiv Mohabir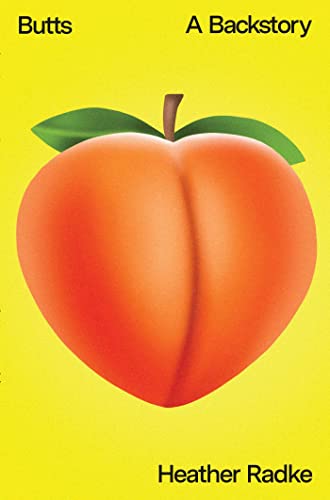 Hold on to your butts! Okay, I know I talked about this on the podcast this week, but I can't stop thinking about it. I'm practically having an existential crisis, realizing how unaware I was of basically anything to do with our butts. Radke covers butts from the first humans to have them, to fashion trends, to desire and shame, to their role in our survival. Now every time I sit down, I'm like, "I'm sitting on my butt." It's like becoming aware of your own breathing or blinking. That's what this history of butts will do to you. You should get a copy for yourself and a friend — it's FASCINATING.
Backlist bump: Breasts: A Natural and Unnatural History by Florence Williams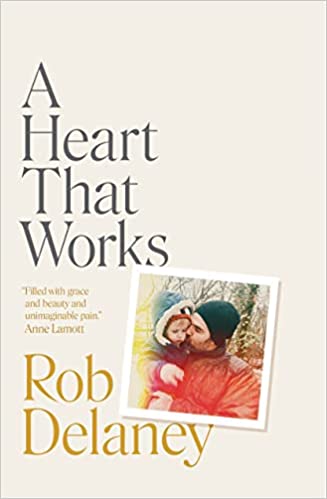 And I also mentioned this book on the podcast, but I hadn't read it yet. I was saving it for when I needed a good cry, but it turned out, that was this weekend. And cry and cry I did. Writer and actor Delaney has written a heartbreaking but hope-infused memoir about the death of his youngest son, Henry, at age three. Delaney has done a remarkable job of mixing humor and love with his overwhelming grief. Obviously, it's very sad because of the loss of a child, so if that's something you're sensitive to, you'll want to pass. But it does us good to occasionally slow down and be reminded to appreciate what we have, and remember what we've lost.
Backlist bump: Everything Is Horrible and Wonderful by Stephanie Wittels Wachs
Want to read books from this newsletter? You can, for free! Get three free audiobooks with a trial to Audiobooks.com. Claim your 3 free audiobooks now!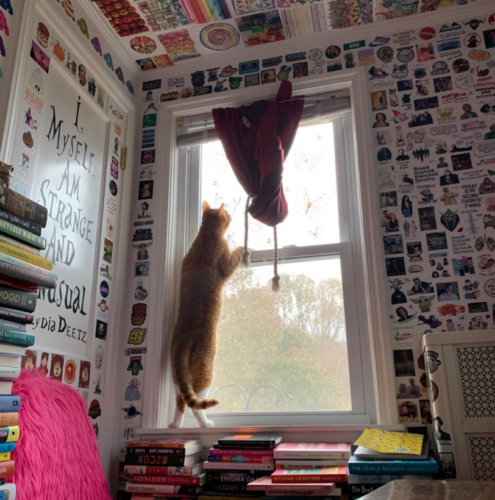 ---
Thank you, as always, for joining me each week as I rave about books! I am wishing the best for all of you in whatever situation you find yourself in now. And yay, books! – XO, Liberty