Hello, friends! I hope you had a weekend filled with amazing books. I have been on a great streak of wonderful reads. (Although I probably just jinxed myself, lol.) As you know, I am excited about books every day, but some days I get that "dog rolling on its back in the grass" feeling about them, where I love books even more, and I definitely had that feeling this past weekend. I talked with so many of you on the internet about titles we love—there were so many good books this year! And also thank you to all you lovely people who have reached out to tell me you've loved something I recommended recently. I love this bookish community!
Now on to today's books: Topping my list of books to buy today is Well Documented: The Essential Documentaries that Prove the Truth is More Fascinating than Fiction by Ian Haydn Smith, She and Her Cat: Stories by Makoto Shinkai and Naruki Nagakawa, Ginny Tapley Takemori (translator), and How to Read the Wilderness: An Illustrated Guide to the Natural Wonders of North America by Nature Study Guild. You can hear about more fabulous books on this week's episode of All the Books! Patricia and I talked about great books for giving, including The Song of the Cell, Justice of the Pies, and The Man Who Could Move Clouds. And now, it's time for everyone's favorite game show: AHHH MY TBR! Here are today's contestants.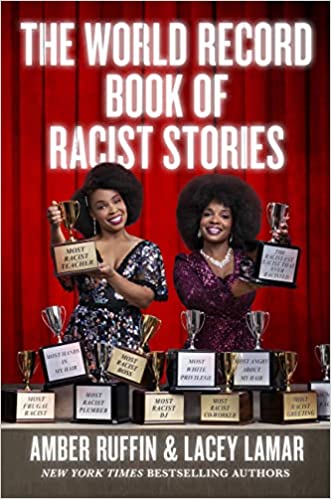 This one was an easy choice, because their first book was so funny. It's a continuation of the sisters discussing the racist comments and microaggressions they and their family members have experienced as Black people in America. Where the first book was mostly about Lacey's experiences living in Nebraska, this includes tales from many of their family members, told with humor and headshakes. It's a great book to give someone who loves to laugh and learn at the same time.
Backlist bump: You'll Never Believe What Happened to Lacey: Crazy Stories about Racism by Amber Ruffin and Lacey Lamar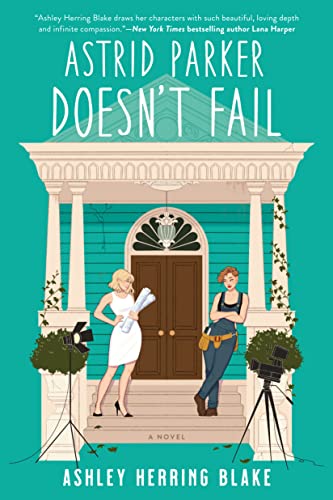 And this is another book I immediately picked up because I loved the first one. Before you read on, know that this description contains slight spoilers for the first book, Delilah Green Doesn't Care. Okay, ready? Designer Astrid Parker broke up with her controlling fiancé a year ago, and since, has put the thought of a relationship out of her mind as she works almost obsessively on her career. When she is hired to lead the Everwood Inn's renovation, her job suddenly feels almost impossible as she butts head with the lead carpenter for the renovation, who hates every design change that Astrid proposes. But still, lots of tension in close quarters seems to have an affect on people, and soon they'll…well, you know. It's a romance, after all.
Backlist bump: Delilah Green Doesn't Care by Ashley Herring Blake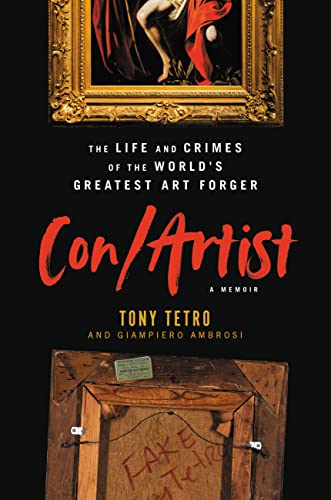 And for fans of true crimes stories with little violence, but lots of unbelievable tales, this is a great read. At one time, Tetro was painting copies of some of the most famous artists in history and making mad bank doing it. His cash brought him a lavish sex, drugs, and rock and roll lifestyle, but it also brought the law to his door, and he was eventually busted and imprisoned for four years. Tetro has since become somewhat of an infamous celebrity since, and his discussion of how he creates forgeries, as well as the absurd high-finance of the art world, is really fascinating. As is the 2019 scandal that involved none other than King Charles III.
Backlist bump: The Art Detective: Adventures of an Antiques Roadshow Appraiser by Philip Mould
Want to read books from this newsletter? You can, for free! Get three free audiobooks with a trial to Audiobooks.com. Claim your 3 free audiobooks now!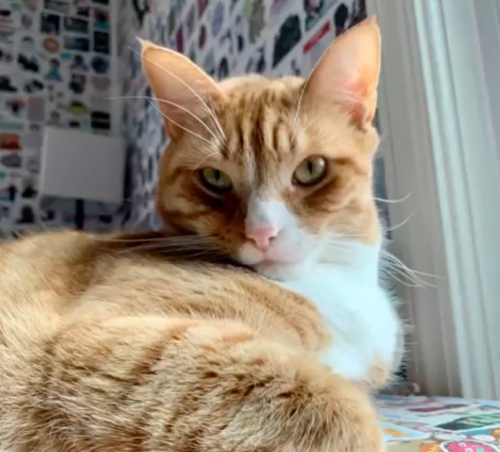 This week, I am reading The Sleeping Car Porter by Suzette Mayr and Rabbits for Food by Binnie Kirshenbaum (because I have been assured that despite the title, there is very little animal harm in it.) Outside of books, besides Celtics games, I haven't had time for television the past week, but that's okay, I like books better anyway. And the song stuck in my head is the "C'mon C'mon" by The Von Bondies. You can still listen to the playlist of music from the 1980s I made. And here is your weekly cat picture: Farrokh is practicing in case he ever needs to get a high school senior portrait done.
---
Thank you, as always, for joining me each week as I rave about books! I am wishing the best for all of you in whatever situation you find yourself in now. And yay, books! – XO, Liberty