There are only a few more days until Halloween! But there are so many great queer reads perfect for the season! Luckily, I have a couple of recommendations you can read in one sitting, whether you prefer Halloween to be a cozy cute affair or on the gory side.
The nonprofit I wanted to highlight today is Black Trans Advocacy, which advocates for health, housing, and employment equality for Black trans people. You can find out more about them on their website, and you can support them at their donation page.
Bookish Goods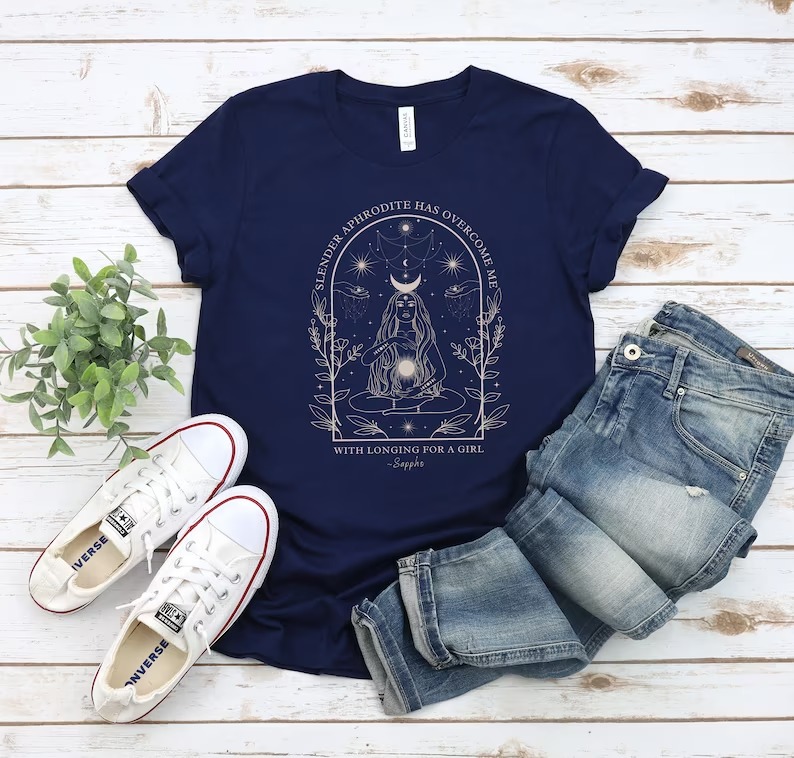 Given a link later in this post, I thought I'd include a lesbian poetry shirt. This Sappho shirt says, "Slender Aphrodite has overcome me with longing for a girl," and I love that it's labelled "subtle lesbian pride." Nothing more subtle than that! $25
Riot Recommendations
It's the last Our Queerest Shelves before Halloween, so here are a couple choices of queer comics you could read Halloween night, whether you're looking for something cute and seasonal or something a little more bloody.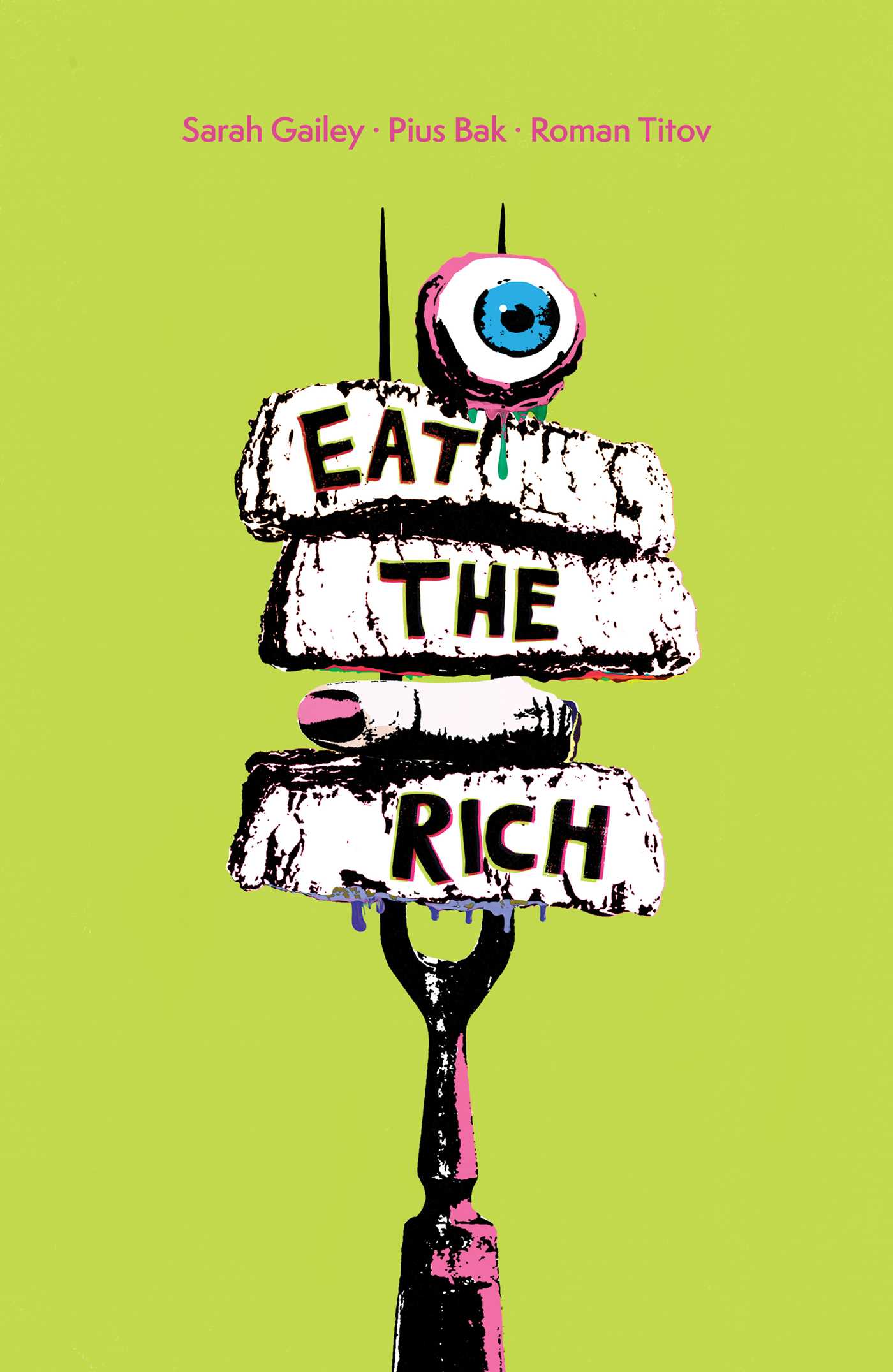 Eat the Rich by Sarah Gailey, Pius Bak, and Roman Titov
I was looking for a topic that would give me an opportunity to recommend this book I just read. Joey is on her way to becoming a lawyer, so she shouldn't feel so awkward meeting her rich boyfriend's family — she'll be one of them soon. But it turns out their family and community has certain…tastes. I don't want to spoil anything, but it's sapphic and certainly lives up to expectations.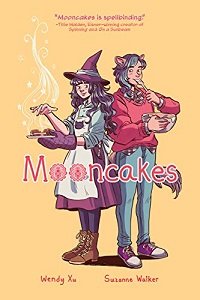 Mooncakes by Wendy Xu and Suzanne Walker
If you want to pick up something seasonal but not, you know, about cannibalism, try Mooncakes! It's a romance and adventure between a Deaf queer witch and a nonbinary werewolf. Also, she has two grandmas who own a magic bookstore together, which is truly life goals.
As always, if there's a topic you'd like queer books recommendations for, let me know on Twitter and it might be my next Riot Rec!
All the Links Fit to Click
It's Asexual Awareness Week! Here are some recs: 21 Ace Books To Read During Ace Week, Quiz: Which Sapphic Asexual Book Should You Read This Ace Week?, Sapphic Asexual and Demisexual Stories, Demisexual YA SFF, and Asexual Awareness Week Roundtable
A Queer Woman's Place Is in the Horror Story
Organizing My Bookshelf Helped Me Learn to Love My Queer Identity
Gaylor fans think Taylor Swift wrote a book of lesbian poetry under a pseudonym. I'm not a big fan of public speculation of someone's orientation/identity, but congratulations to this lesbian poet for getting a spike in sales out of it.
Heretic by Jeanna Kadlec was reviewed at Autostraddle