We're giving away three copies of Stinetinglers by R.L. Stine to three lucky Riot readers!
Enter here for a chance to win, or click the image below!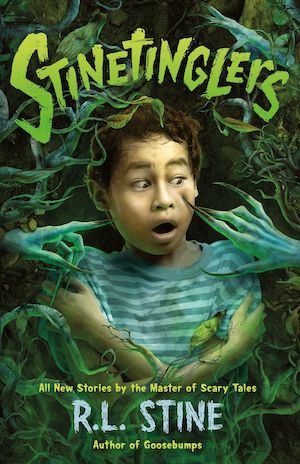 A collection of ten scary short stories by R.L. Stine, each one introduced by the master of horror himself! A boy who hates bugs starts to see them everywhere. A basketball player's skin starts to almost drip off his hands—but no one else can see it. Three friends find a hole in the ground that just gets bigger, and bigger, and bigger . . . These chilling tales prove that Stine's epic legacy in the horror genre is justly earned. Dive in, and beware: you might be sleeping with the lights on tonight!