We're giving away three copies of What a Blast! by Julie Winterbottom, illustrated by Clau Souza, to three lucky Riot readers!
Enter here for a chance to win, or click the image below!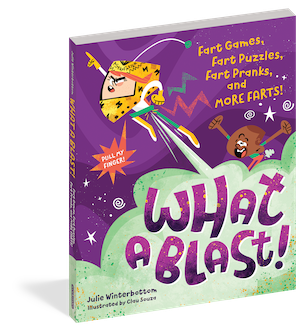 Con-fart-ulations! You've found the book that confirms your fine appreciation for the fact that nothings funnier than a little pfffftt from someone's butt. Cheerfully over-the-top, packed with activities, and grounded in the science of flatulence, What a Blast! Is a trip through the body's digestive system to explore the whys, hows, and wherefores of farting. You'll discover the fartiest food in the world, meet infamous farters from history, learn just what to say if you fart in public—"Yeah, you heard me!—and so much more! Recommended for ages 6+.