I'm going to say something potentially controversial: for someone who loves summer — and I do! — I think August is one of the most annoying months of the year. Why? I don't know. It feels like the January of summer in that it goes on and on, even if it has the promise of new things on the horizon.
What a way to launch a new month's newsletter, eh? If you've felt this way, I wanted to validate your experience. If you love August, I hope you indulge! I envy that.
In either August-feelings camp, I hope this month brings plenty of outstanding reading into your life.
Bookish Goods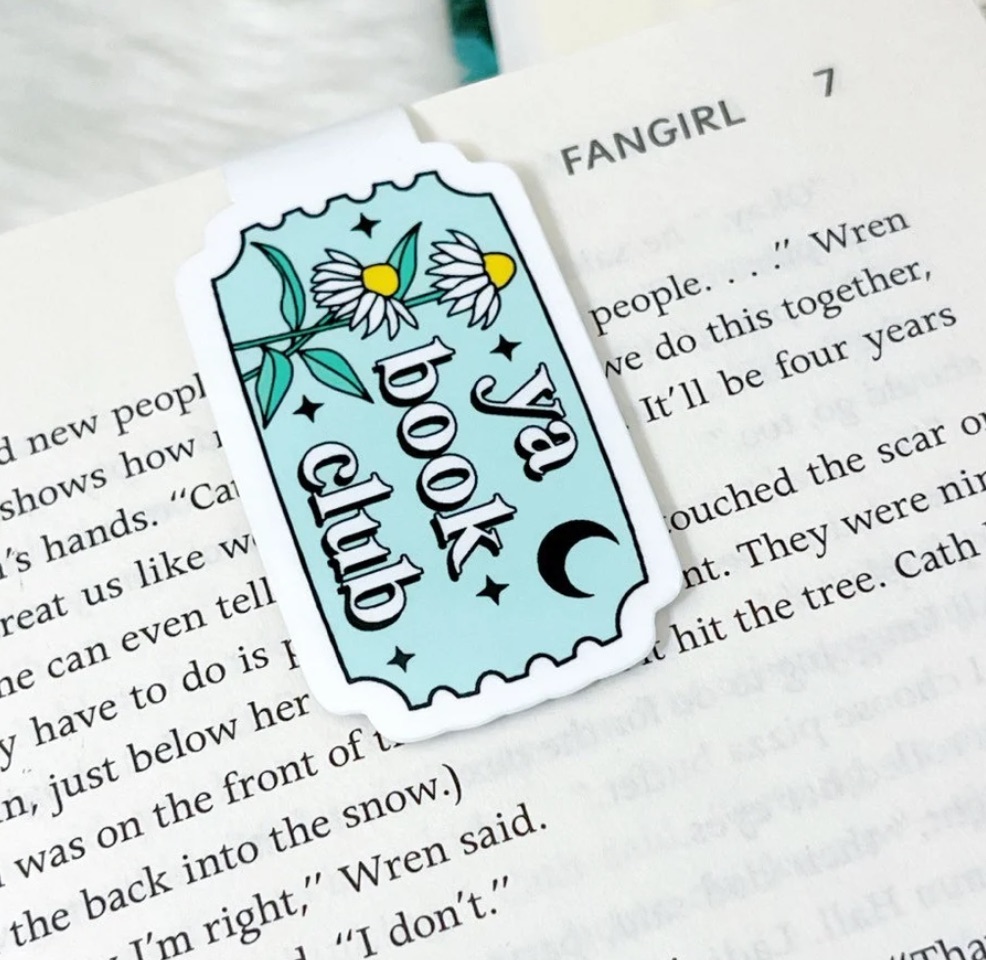 Whether your YA book club is solo or a group, how fun is this magnetic book mark in the shape of a ticket stub? $4.50.
New Releases
I will say one of the best things about this month is the flood of new releases. Let's look at two hardcover books hitting shelves this week. You can find the rest in the summer 2022 YA book release roundup.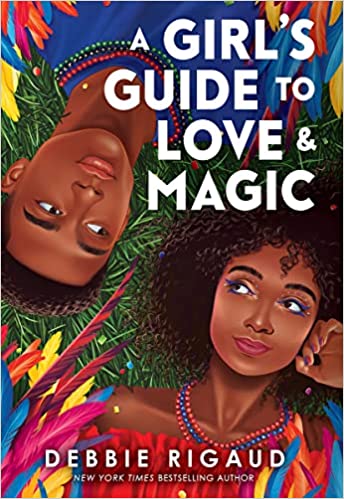 First: swoon at that gorgeous cover. Second: first love, vodou, and the West Indian Day Parade in Brooklyn.
Cecily loves the West Indian Day Parade and this year's no exception. She's especially excited to catch eyes with Kwame and spend time with her aunt, who is a big of an influencer for fashion and known for Haitian Vodou. When Cecily's aunt is possessed by a mischievous spirit before the parade, she must enlist the help of her best friend . . . and Kwame . . . to collect the items needed to perform the ceremony to un-possess her aunt.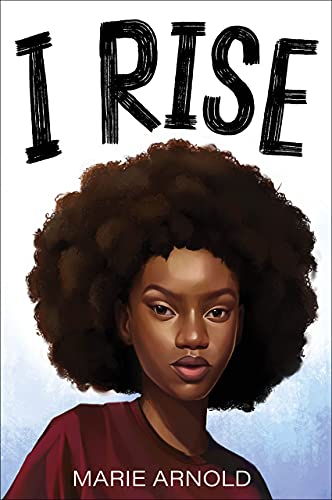 I Rise by Marie Arnold
14-year-old Ayo's mother has been a vocal, engaged civil rights activist for See Us in New York City. See Us focuses on police brutality and racial profiling in Harlem.
Ayo wants out. She's been involved forever because of her mom, but all she wants are the "normal" teenage things.
When her mom is shot by police and put into a coma, protesters want Ayo to become the face of their movement.
This book about social justice and activism explores grief and the complexities of standing up for what you believe is right while also wondering if that activism can only look one way.
For a more comprehensive list, check out our New Books newsletter.
Riot Recommendations
I'm sorry in advance for those of you who, like me, have a fear around all things clowns. This week is apparently International Clown Week (who knew that was a thing) and thus, it felt appropriate to highlight two YA books about clowns. You know they're horror.
As I was poking around, I found there were VERY FEW clown books in YA. I'm actually kind of surprised we haven't seen a romance of some kind with a (friendly!) clown in it.
This is easily one of the best YA horror books out there — selected as a Summer Scares title this summer — and indeed, it is a scary clown story. The sequel to this book hits shelves this month and I cannot wait.
Quinn and her dad have moved to small Kettle Springs, Missouri, for a fresh start. But Kettle Springs is anything but that. Ever since the corn syrup factory shut down, there has been a divide between the adults desperate to make Kettle Springs cool again and the kids who want to just get through school and get out of town.
Enter Frendo, the mascot for the defunct corn syrup factor. He's alive and he's coming for the kids in town, alongside a host of his killer clown friends.
Yes, this is a trope-y YA horror book. Yes, it's a bit of a reverse Children of the Corn. More, it is a really savvy look at how different generations of people see and accept one another.
Dave's last summer before college involves working at a Florida tourist trap called Frightmares House of Horrors, a haunted house attraction on its last limbs. When a shift ends with an employee walkout and Dave takes over one of the roles a friend plays, he discovers a dead body. It's not part of the set or the attraction. It's real, and now, the killer may be coming for Dave.
I've not yet read this one, full disclosure, so while I know that the tourist trap involves some kind of ramshackle clown situation, I don't know how active their role is in the story. But, I mean, this cover tells you plenty.
As always, thanks for hanging out. We'll see you later this week with your YA paperback releases and YA book news.
Until then, happy reading!
— Kelly Jensen, @veronikellymars on Twitter.