Sponsored by Soho Teen.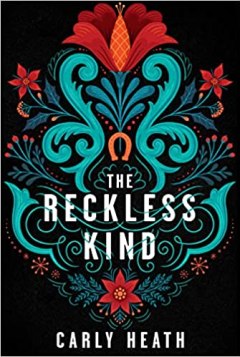 A genre-defying debut, this queer historical YA centers a wild trio who fly in the face of small-town tradition—full of compassion, love, and determination to live the lives of their choosing. It's 1904 on an island west of Norway, and Asta Hedstrom doesn't want to marry her odious betrothed, Nils. Asta would rather spend her life performing in the village theater with fellow outcasts: her best friend Gunnar and his secret boyfriend, Erlend. With few ties left to their families, they have one shot at gaining enough kroner to secure their way of life: win the village's annual horse race.
Hey there OQS fam! I'm Jess, and I'm filling in for Danika today. Don't worry, she'll be back soon. But I'm excited that I get to share a few books and some awesome (and a bit of less awesome) queer book news with you on this lovely Thursday.
First, I want to highlight the Trans Women of Color Collective. They focus on uplifting and supporting primarily trans women, but are working to bring joy and support to all oppressed groups. Their primary goals include fostering kinship and community and supporting healing and restorative justice through arts, culture, media, advocacy, and activism. And yes, they take donations.
---
Queer Book Club Picks
In a couple of my other lives, I lead book club conversations—two in my role as a librarian, and one in my primary Book Riot life as the co-host of the When In Romance book club. We've had some great conversations over the years, but here are some of the recent successes from our 2021 discussions.
This two-volume graphic novel is probably Tagame's most popular work, but is very different from his usual fare. In this all ages manga, the erotic horror mangaka introduces us to Yaichi, a young father who goes through his own journey of understanding when he hosts his Canadian brother-in-law, Mike, after his twin brother has died. The graphic format allows for a quick read, but the story itself packs quite an emotional punch, as we experience Yaichi's relationship with his ex wife and his daughter, his late brother, and his new family member.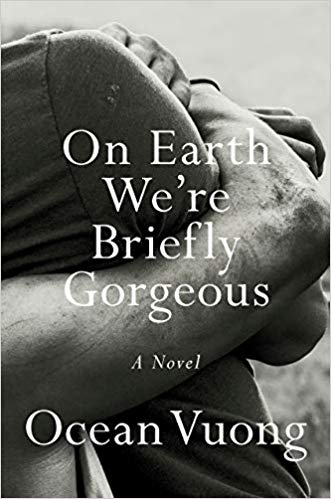 If you're interested in a text that's a little less approachable, but which will definitely lead to some heavy conversation, Ocean Vuong's novel, told as a letter to the narrator's mother, is a go-to book club choice. The narrator, who only goes by Little Dog, bounces around time while telling the page all of the things he could never tell his mother to her face. All about his traumatic upbringing, his queer awakening, and the joys and tragedies of his coming-of-age. It's not an easy book, but that's what book clubs are for, right?
YA is always a fun thing to bring into a book club, especially if it's full of people who are used to reading something more like Ocean Vuong. In Be Dazzled, Raffy is a young cosplayer extraordinaire—much to the dismay of his artist mother. While she believes his arts and crafts projects are overly pedestrian and not true art, Raffy's goal is to win the biggest cosplay competition in Boston—not only for recognition and potential sponsorship, but also to beat his ex, who he taught everything about cosplay. Told in a dual timeline, we get to see how the messy teens came together and fell apart, and how the right costume can change a lot of things.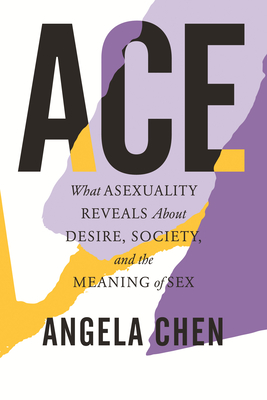 Ace by Angela Chen
While this isn't the Asexuality 101 type of nonfiction book that some people in my book club expected, this wildly accessible book explores the concepts of asexuality, desire, and love through anecdotes, interviews, and other elements of storytelling by an excellent investigative journalist. It's also a great way to jumpstart conversations about the aro/ace spectrum, which is one of the branches of the family that gets the least attention, advocacy, and love.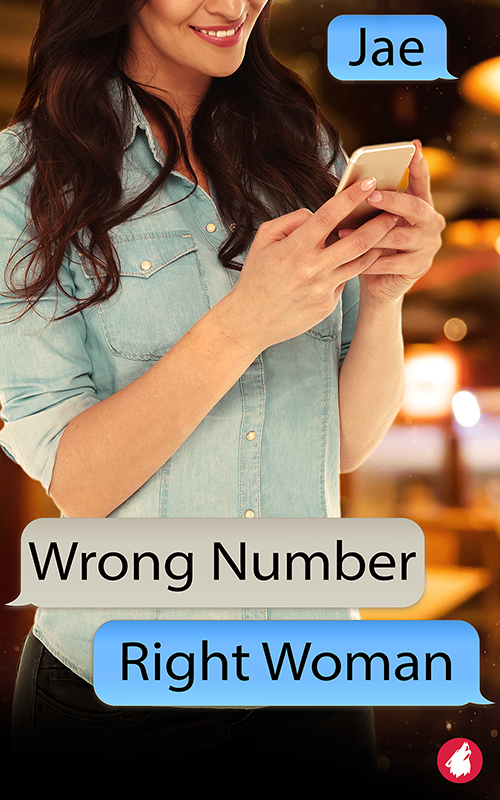 Jae's novels are hefty things, but super easy to read. This one, which follows the development of the relationship between two women who meet via (as the title suggests) a wrong number text, never goes where you might expect. A slower moving, quiet love story, it's also about each woman's development into someone better than they were at the start, and how their worlds change for the better because of it.
Links, Links, Links
This is an interesting essay about bisexuality on the page.
More challenges to books on public library shelves, this time over the glorious creation that is Check, Please!
Reads Rainbow reviewed Operation Hyacinth.
Queer power couple Roxane Gay and Debbie Millman talked about Millman's book Why Design Matters and have a special conversation with Saeed Jones and Chanel Miller. You have to buy a ticket to see the recording, but you're also supporting 92Y.
An interview with Xiran Jay Zhao over on The Quiet Pond.
Mariko Tamaki is starting an LGBTQ+ comics imprint.
Myriam Gurba's Mean has been optioned for development for television.
Some of the kids are alright. For now.
This is a great interview with author Sarah Glenn Marsh about YA horror, diabetes rep, and more.
More from Reads Rainbow, this time Gay Adult Fantasy recs.
Halloween may be over, but it's always a good time to talk about sapphic witches.
Over on Book Riot
All 850 books a Texas lawmaker wants to ban from schools, including "any book that mentions LGBTQ people."
Books about the rural queer experience.
Check out these queer nonfiction comics!
Here are some good tips about choosing the right children's books about gender identity.
Not surprised but still disappointed in this list of 10 most challenged books of the last decade.
From the vault: some queer essay collections to check out for Nonfiction November.
And don't forget to check out our newest podcast, Adaptation Nation!
New Releases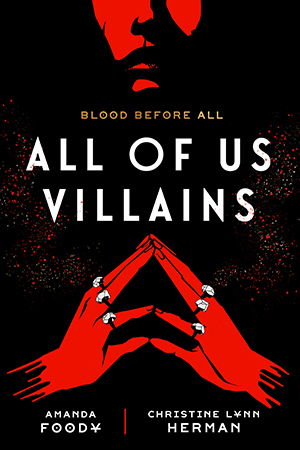 This book has been pegged as The Hunger Games with magic, but also is about villains??? In a remote town, seven families each select a champion to compete over a wellspring of magic. While this tournament to the death is a tradition, this time around finds the champions the center of worldwide attention—which changes everything.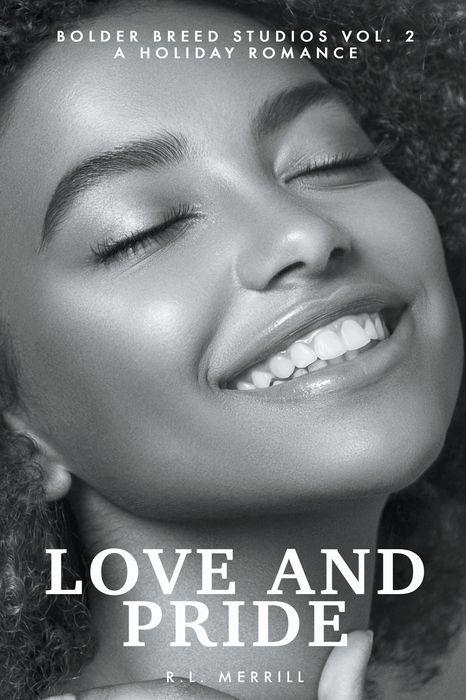 When pop star Unice Love and producer Lydia Pride come together to make a holiday track for charity, sparks fly. But between the two of them, plenty of baggage and barriers exist between them and a future that includes a happily ever after. (Note: this novella was previously released in the Love is All anthology.)
The After Party by AC Arthur (queer rep)
Calvin by JR Ford and Vanessa Ford (trans rep)
Candidly Cline by Kathryn Ormsby (sapphic rep)
Each of Us a Desert by Mark Oshiro (queer rep) (Paperback release)
The Geek Who Saved Christmas by Annabeth Albert (achillean rep)
Hear's The Thing: Lessons on Listening, Life, and Love by Cody Alan (gay author)
Love in the Big City by Sang Yun Park (gay rep)
The Reckless Kind by Cary Heath (ace/aro rep, gay rep)
Slug and Other Stories by Megan Milks (queer short stories)
What We Pick Up by Stacy Brewster (queer short stories)
With Honor and Integrity: Transgender Troops In Their Own Words by Máel Embser-Herbert (trans author)
You Better Be Lightning by Andrea Gibson (nonbinary author)
---
That's plenty for this trip out, yes? If you're interested in more about me, you can find me on twitter @jessisreading or Instagram @jess_is_reading, and definitely check out my work on Book Riot proper and the When In Romance podcast. There's definitely plenty of queerness abound in all of those places, though you'll have to be prepared for a LOT of romance. Until next time we meet, happy reading!
Jess
Don't forget you can get three free audiobooks at Audiobooks.com with a free trial!