Sponsored by ThriftBooks, the largest online independent seller of New and Used Books.
Back to School sounds great until you realize the cost. This back to school, shop ThriftBooks.com and save big! ThriftBooks.com has over 13 million new and used books so whether you're looking for reference books, children's books, college-level textbooks, or books for the entire family ThriftBooks has it all. Join ReadingRewards loyalty program (it's free to join!) and each purchase earns points for free book rewards. Who doesn't love free books? This back to school, be book smart and shop smart at ThriftBooks.com.
Happy weekend, YA fans!
Find a rich array of ebooks for sale to help you load up your ereader with outstanding titles. Prices are current as of writing.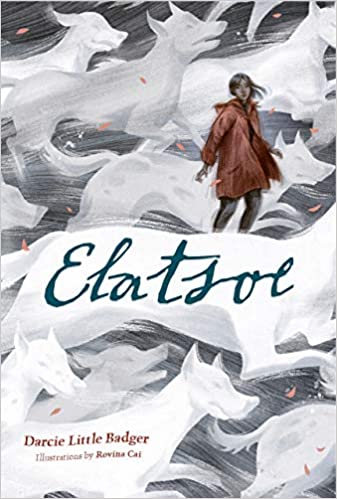 A magical murder mystery by a Native author with Native main characters? Sign me up for Elatsoe by Darcie Little Badger for $3.
Another magical read you should snag is A Song Below Water by Bethany C. Morrow. $3.
Let's continue the magical reads theme with Lobizona, first in a series by Romina Garber, for $3.
An anthology of Shakespeare reimaginings that came out this year is on sale for $3. Snap up That Way Madness Lies edited by Dahlia Adler.
Baby and Solo by Lisabeth Posthuma, one of my favorites of the year, follows the life of a suburban queer teen in the 90s. Pick this one up, especially for $3.
Victoria Ortiz's biography of Ruth Bader Ginsberg for teens, Dissenter on the Bench, is $3.
Snag The Mermaid, The Witch, and The Sea by Maggie Tokuda-Hall for $3.
You can still buy Children of Blood and Bone by Tomi Adeyemi, first in a fantasy series, for $3.
The Ravens by Dhonielle Clayton and Kass Morgan (what a powerhouse team!) is $3. It's the first in a series.
Anna Carey delivers a 90s-set, pop-culture infused thriller with This Is Not The Jess Show. $3.
Looking for a romantic read? Anna K by Jenny Lee — first in a series — is on sale for $3.
Julian Winters's most recent book, The Summer of Everything, is $3.
Grab this road trip love story about a ballerina, I Want To Be Where You Are by Kristina Forest, for $3.
---
I hope you found your new favorite read this weekend.
Thanks for hanging out, and we'll see you Monday!
— Kelly Jensen, @heykellyjensen on Instagram