Sponsored by Tales of the Astonishing Black Spark from Lanternfish Press.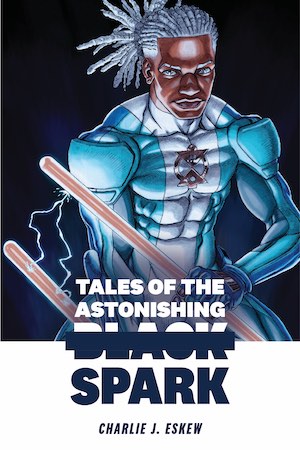 These are the Astonishing Tales of Man, It's Like I Came Straight out of a Comic Book. When a bolt of lightning grants Donald McDougal superhuman abilities, he sees his new power as a ticket out of a dead-end job in his Ohio hometown—but the pursuit of superheroic fame comes with a price tag he may not be able to afford. This satirical debut grapples with issues of power, race, and privilege through darkly humorous social commentary.
Welcome to Read This Book, the newsletter where I recommend a book you should add to your TBR, STAT! I stan variety in all things, and my book recommendations will be no exception. These must-read books will span genres and age groups. There will be new releases, oldie but goldies from the backlist, and the classics you may have missed in high school. Oh my! If you're ready to diversify your books, then LEGGO!!
Not only is today the first day of Black History Month, it is the birthday of Langston Hughes, one of America's greatest and most celebrated poets. Hughes was a forefather of the Harlem Renaissance and was a pioneer of jazz poetry. Although Hughes is best known for his poetry, he also wrote short stories, plays, nonfiction, and even children's books.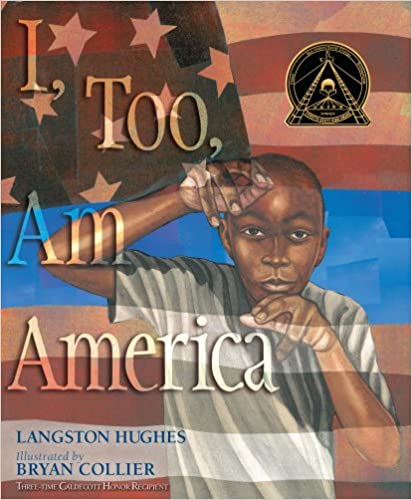 I, Too, Am America by Langston Hughes, Illustrated by Bryan Collier
As one of the most prominent and courageous voices of his time, Langston Hughes called for equality, which still rings true today. Hughes' poetic wisdom merges beautifully with the visionary illustrations of Bryan Collier that will move and inspire readers of all ages and all races.
"I, Too, Sing America" is one of my favorite poems from Langston Hughes. The only ones I regard more highly are "Harlem," whose words inspired A Raisin in the Sun, and "Dreams," which is a poem my school president would frequently recite during speaking engagements. Each poem is short, but powerful. They speak to what it means to be Black and marginalized in America. Reading "I, Too" along with the beautiful illustrations and unique interpretation by Bryan Collier helped the poem bring me to tears once again. I expected nothing less since Collier is a recipient of both the Caldecott Medal and Coretta Scott King Award because this book is sure to engage young readers, and it portrays all the many facets of Black Americans.
Along with tears, there were also smiles because Collier's illustrations show how far we have come from being enslaved people to being leaders of the Free World. In the end, the book left me with hope for a better and brighter future where our descendants are no longer regarded as second class citizens. I highly recommend visiting (or revisiting) the poems of Langston Hughes. The words he wrote last century still ring true today. Will they still ring true tomorrow?
Until next time bookish friends,
Katisha
---
Find more of me on Book Riot.
Find more books by subscribing to Book Riot Newsletters.