Sponsored by the new novel To Steal a Heart from historical romance author Jen Turano.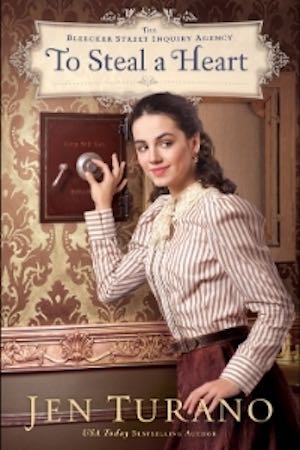 Gabriella Goodhue had put her past as a thief behind her, until a woman in her boardinghouse is unjustly accused and she is caught gathering evidence by Nicholas Quinn, a fellow street urchin against whom she holds a grudge. Nicholas refuses to lose her twice and insists they join forces—but their feelings are tested when danger follows their every step.
It's the last Monday of KB for 2020 (there's one more coming on Thursday before Book Riot goes on break until the new year). I started watching Chicago Typewriter, which is about a grumpy writer and a haunted typewriter (and so much more) and I'm going to have to find something to read about people's past lives that wasn't written by Jude Deveraux.
Let's talk about book stuff! Hopefully we won't get some kind of world-changing explosion on Christmas Eve this year. *fingers crossed* *knocks on wood*
News and Useful Links
If you missed it last week, the full Bridgerton trailer is out! And the Bridgerton Twitter account is amaze, so even if you don't plan to watch the show, enjoy that bit of joy. 
There's still time to vote for the readRchat best books of the year.
And time to nominate books for the Swoon Awards.
What academics can learn from romancelandia.
And work from academics who are romancelandia!
Check out this interview with Denise Williams, author of How to Fail at Flirting.
Speaking of interviews, here's one with Talia Hibbert.
Nicola Davidson showed us the cover of her next book, Wicked Passions.
And here's the cover of Jasmine Guillory's upcoming book, While We Were Dating. (And a bonus interview with her, too!)
Roxane Gay is starting a book club, and looksee whose book is on it!
There's still time to check out some wishlists.
And romance adjacent: There's a new trailer for season two of A Discovery of Witches!
Deals
If you're looking for a short, sexy read that is more "set during" the winter holidays than "about" the winter holidays, this book is well worth the 99 cents. A woman on the verge of divorce spills her heart out to a bartender and then never sees him again. At least until the next year, when they run into each other on the sidewalk. He's the one that got away, but she's spent her year acting upon her post-divorce goals, in what she titled Operation Ride A Reindeer. He, being perfectly secure in his own amazingness, asks her to tell him about it over dinner. (Note: this book includes detailed sex scenes between the female protagonist and people who are not the male protagonist.)
Recs!
This is our last Monday together which means it's my last time doing recs! Thanks so much to those of you who reached out with well wishes and to tell me your favorites. I'm so glad to have been able to introduce so many of you to some of my favorite authors and stories.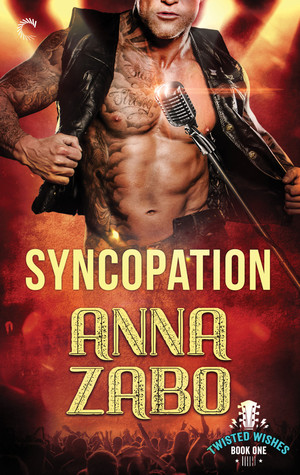 Syncopation brought me (and many others!) into the world of Anna Zabo and the Twisted Wishes trilogy. While it's not their debut, it was the book that brought them on my radar. And I haven't turned around since. It was my first romance ever featuring an aromantic romantic lead (and yes, it works), and I love how Anna makes their relationship work for allo/aro couple.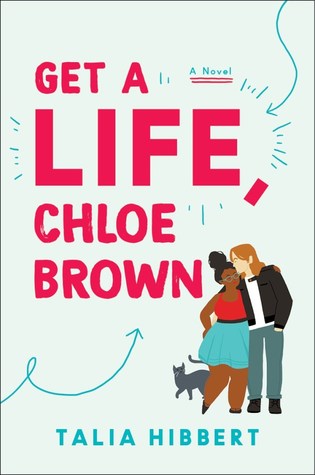 Talia's first traditionally published romance made a heck of a splash with readers, whether they read primarily tradpub or were familiar with her indie work. Get a Life introduces us to the Brown sisters (and is fabulously narrated by Adjoa Andoh if you go that route). Chloe is fat and Black and has fibromyalgia. She has lived her life very sheltered, but realizes that there is more to life than what she currently allows herself to see. I am more partial to Dani, her pink haired, bisexual academic sister, but every book a reader, amirite?
My favorite thing to see over the past few years has been "thanks for introducing me to [author]" no matter who the author was. But the number of times Alyssa's name made it into my inbox particularly delighted me! I have been spreading the good news for what feels like decades but it has actually been less than five years since I first read one of her books. I'm so glad that out of all the authors whose books I've been pushing, Alyssa has been able to meet so many different romance needs, whether you've been looking for contemporary, spec-fic, or historical.
---
I'd love to keep hearing from you about your favorite romance books and news! Catch me on Twitter @jessisreading or Instagram @jess_is_reading, or send me an email at wheninromance@bookriot.com if you've got feedback, bookrecs, or just want to say hi!