We're giving away five Potter gift packages to five lucky Book Riot readers.
Enter here for a chance to win, or click the image below!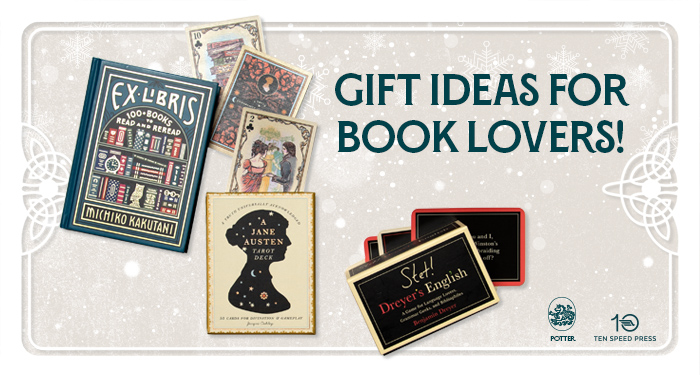 Here's more information about the Potter Gift Guide:
Browse through our holiday gift guide to find the perfect something for you and your book-loving family and friends. Here's just a sample: Gorgeously illustrated, Ex Libris by Pulitzer Prize–winning literary critic Michiko Kakutani shares 100 thought-provoking essays about books that help illuminate today's world. Show off and sharpen your grammar skills with the irresistible card game, Stet!, from the NYT bestselling author of Dreyer's English. And what book worm doesn't love Jane Austen! Give them something unique—a Jane Austen Tarot Deck, beautifully packaged and whimsically designed.