Sponsored by AfterShock Comics.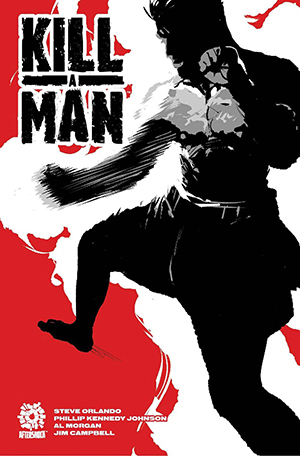 In the early days of Mixed Martial Arts, kickboxer icon DJ Bellyi is beaten to death in the ring after yelling a homosexual slur at an opponent, while his young son James watches in horror from the stands. Sixteen years later, young James Bellyi has become an MMA star himself, with top-tier endorsements and an imminent title shot. But when James is outed as gay by an opponent in a press conference, he loses everything. To fight his way back, he turns to the only one left willing to train him: Xavier Mayne, the man who killed his father.
Hello, my little star bits, and welcome to another Monday newsletter filled with bookish news! I have a few great news stories to share, plus my favorite book of 2021 (yep, I'm already calling it), trivia, puns, and a cat picture! This will help you ease into what is sure to be a lonnnnnnnnng news cycle week. Hang in there, kittens!
I am writing this newsletter a little early, but I am sure I will have spent the weekend reading books and chasing cats around the house. I can feel my blood pressure dropping just thinking about it.
Remember that whatever you are doing or watching or reading this week, I am sending you love and hugs. Please be safe, and remember to wear a mask and wash your hands. And please be mindful of others. It takes no effort to be kind. I'll see you again on Thursday. – xoxo, Liberty
Here's Monday's trivia question: Who is the hero of Douglas Adams's Hitchhiker's Guide to the Galaxy series? (Scroll to the bottom for the answer.)
Deals, Reals, and Squeals!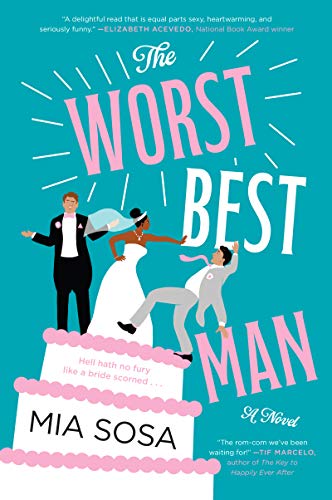 The Worst Best Man by Mia Sosa is set to be adapted into a feature film.
Lee Min Ho has joined the cast of the adaptation of Min Jin Lee's Pachinko.
Here's the first trailer for Dash & Lily, coming to Netflix in November.
And speaking of Netflix, here's the first trailer for the film adaptation of The Prom, which was also a book, which was based on the Broadway musical.
Yuval Noah Harari's history of mankind, Sapiens, is now a graphic novel.
Tim Burton is developing a live-action reboot of The Addams Family. (Fun fact: America's favorite goth family originated in cartoon form in 1938, conceived and drawn by Charles Addams.
Book Riot Recommends
At Book Riot, I work on the New Books! email, the All the Books! podcast about new releases, and the Book Riot Insiders New Release Index. I am very fortunate to get to read a lot of upcoming titles, and learn about a lot of upcoming titles, and I'm delighted to share a couple with you each week so you can add them to your TBR! (It will now be books I loved on Mondays and books I'm excited to read on Thursdays. YAY, BOOKS!)
Loved, loved, loved:
In the Quick by Kate Hope Day (Random House, March 2, 2021)
I mentioned this book in this week's New Books! newsletter, but I thought I would take the opportunity to mention it again, because it really is one of the best books I have read this year. And even though I read it this year, it's already at the top of my list of favorite books of 2021!
It's a mesmerizing, smart novel set in the future about a brilliant young girl named June. She is very close with her uncle, a scientist who works developing interplanetary space travel. But when he dies, her aunt sends June away to a space school, which is actually named after her uncle because he played such a big role in getting humans to other planets. (In the future, everyone can go to space if they attend Space Hogwarts first.) (Shout-out to Lindy West's new book, the inspiration for the Space Hogwarts joke.)
Although June is only 12 years old, she is accepted early to the school because of her uncle's reputation, and also because she is the smartest 12-year-old on the planet. At school, she is a bit of an outsider, but it doesn't bother her that much, since she mostly keeps to herself and works on her projects. When Earth loses contact with a shuttle that recently launched and gives the crew up for dead, June figures out a way to detect that they are still alive. But no one is very interested in what a 12-year-old has to say.
Then the book moves forward to when June is 18 and embarking on her first mission to space. She learns the excitement and danger of space exploration with her first assignment at a space station. But still, June has not forgotten the lost souls of the missing shuttle, who she still believes to be alive. And now she's in a better position to do something about it…
I loved this book, and I especially loved June. She's such a fascinating, fully-realized character, and I was thrilled by every thought she had. And there's something very calming and beautiful about the novel, even when there is danger and excitement taking place, and I think that is because of the amazing writing. I loved Kate Hope Day's first novel, If, Then, but I freaking LOVE this one. I can't wait for you all to read it so we can make Muppet arms together!
What I'm reading this week.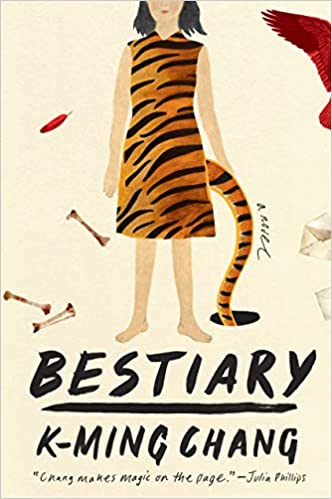 Bestiary: A Novel by K-Ming Chang
The Night Always Comes: A Novel by Willy Vlautin
Early Morning Riser by Katherine Heiny
Hummingbird Salamander by Jeff VanderMeer
White Magic by Elissa Washuta
Pun of the week:
Thanks for explaining the word "many" to me. It means a lot.
And this is funny:
I ain't afraid of no ghost sink.
Happy things:
Here are a few things I enjoy that I thought you might like as well:
And here's a cat picture!
True story.
Trivia answer: Arthur Dent.
You made it to the bottom! Thanks for reading! – xo, L