Sponsored by Sandra Brown's tantalizing new thriller, Thick as Thieves.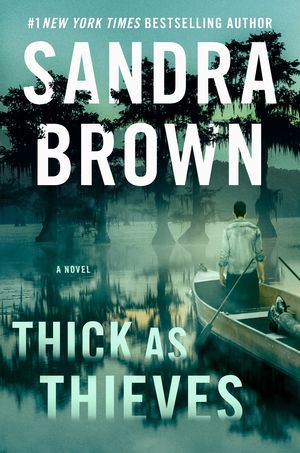 Twenty years ago in the dead of night, four seemingly random individuals pulled the ultimate heist and almost walked away with half a million dollars. But by daybreak, one of them was in the hospital. One was in jail. One was dead. And one got away with it. Arden Maxwell, the daughter of the man who disappeared all those years ago — presumably with the money, after murdering his accomplice — has never reconciled with her father's abandonment. She returns to her family home in Caddo Lake, Texas, hoping to vanquish the demons of her past. Little does she know, two of her father's co-conspirators are watching her every move.
Well, folks. It's Thursday. I'm more grateful than ever for romance novels, because the world sucks so bad. I hate it here. But we've got these lovely little packets of joy and serotonin to stare at for hours at a time, so hooray for that.
Over on Book Riot 
Trisha and I talked about the impact Corey Alexander made on the romance community. And recommended sports romances.
This is a fascinating dive into a book I haven't read that also isn't a romance. But. It's a look into a long distance relationship that looks a lot like what some COVID relationships might look like. I'd be curious to read a romance take on it.
You've still got time to enter the giveaway for a gift card to your favorite indie bookstore…or a year of Kindle Unlimited. I mean, you could end up winning both, you never know.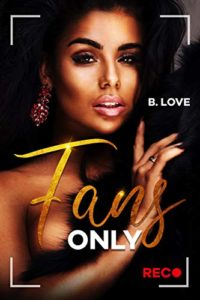 Deals
Do you want something fun, funny, and sexy…that also addresses the concept of sex work and the change technology has made on culture? You might want to drop a couple bucks on Fans Only by B. Love. This friends-to-lovers story about a pair looking to do online sex work together until they've "met their financial goals" is definitely for those of you who like to watch sex complicate things between friends.
New Books
It's another good week for books and I got so distracted by hockey that I haven't started a one of them, but I am super duper excited for these to be in the world.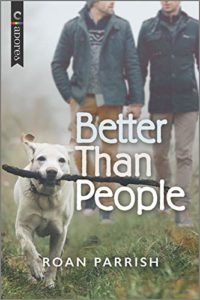 Better Than People
Roan Parrish 
I did actually read this one, a long time ago, for my conversation with Roan and others for Bookstore Romance Day. (I will be honest, I forgot its release date.)
Jack often prefers the company of his menagerie of pets to that of most people. Sure, he likes his brother, and has some friends, but if there's one thing he knows, people will betray you. But when he falls into a ditch after chasing one of his more skittish dogs, he has to find someone to spend the quality time with his pets that he can't with his badly-broken leg. But an app for pet lovers introduces him to Simon, who also prefers pets to people.
Mainly because they don't laugh at or insult people who are just trying their best.
Simon has such severe social anxiety that he has trouble getting his words out, even when he wants to. His quiet intensity is immediately intriguing to Jack, who finds him beautiful, as well as the Pack. The two slowly bring out the best in each other, while also helping each other realize the best parts of themselves.
CW: severe anxiety and panic attacks; selective mutism and other neurodivergent behaviors; frustration and depression related to injury; checked ableist language; discussion of past parental death;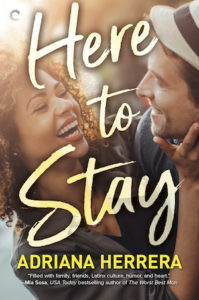 Here to Stay
Adriana Herrera
I'm also pretty excited for this one, in part because of the setup of the relationships—not just between love interests, but a whole found family. I know what it's like to be a transplant in a new town that has a whole different environment, different weather, different people, and to find your people. So when I saw that the center of this story was about folks like that, I was all in. And of course, it's Adriana. So I'm ready to pick this one up and live in it for a little while.
But wait! There's more! (So much more!)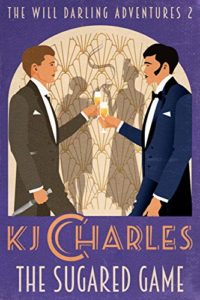 The Sugared Game by KJ Charles
Birthday Shot by Rilzy Adams
The Rose that Got Away by Christina C. Jones
The Wedding Date Disaster by Avery Flynn
Like Lovers Do by Tracey Livesay (and now I'm singing Xscape, thanks Tracey)
Who Wants to Marry a Duke by Sabrina Jeffries
You Lucky Dog by Julia London
Priya's Ex by Sookh Kaur
Touch Me Gently by JR Loveless
Whoa by Alexandra Warren
Season of the Wolf by Maria Vale
Scandalous Secrets by Synithia Williams (Oh, I read this one, too! Interesting setup—it's technically a second-chance romance, but only for one of the characters)
A Winning Season by Rochelle Alers
The Flapper's Scandalous Elopement by Lauri Robinson (More flappers! This is the sister I'm most intrigued by!)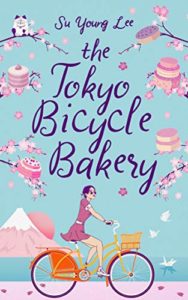 The Tokyo Bicycle Bakery by Su Young Lee
The Siren and the Deep Blue Sea by Kerrelyn Sparks
The Sound of Serendipity by Cynthia A. Rodriguez
Fairy Suited by Rebel Carter
Middle Ageish by Shirley Goldberg
Emerald Blaze by Ilona Andrews (I know it's not technically a romance but I know a bunch of y'all love this series and might have forgotten it was coming out)
Entangled Pursuits by Brenda Jackson (A NEW BRENDA JACKSON BOOK)
Taunting Callum by Kristen Proby
Firefighter Shifter's Second Chance by Naomi Sparks (look, that's a lot of words that mean things, okay?)
Ancient Enemy by Katie Reus
Can't Help Falling by Cara Bastone
Trade Deadline by Avon Gale and Piper Vaughn (which I mentioned last time but just in case)
The Reason Is You by Nikita Singh (this one isn't actually new but it came up in my scrolling and is probably not well known, and if I have to sing that blasted song over and over you all have to come with me…jk I love that song but it sticks, huh?)
Okay goodness gracious I've stopped shopping when my eyes are bigger than my stomach now. There's so much stuff, I hope you find something fun to check out for the weekend! And guess what? Next week is September!
As usual, catch me on Twitter @jessisreading or Instagram @jess_is_reading, or send me an email at wheninromance@bookriot.com if you've got feedback, bookrecs, or just want to say hi!