Sponsored by our Kindle Unlimited 1-year subscription giveaway!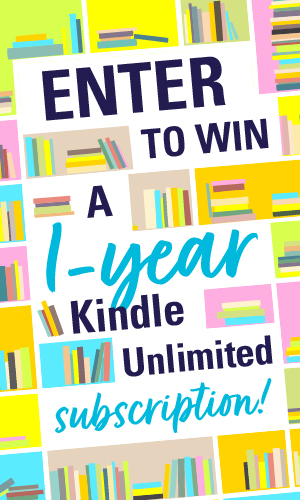 We're giving away a 1-year subscription to Kindle Unlimited courtesy of Early Bird Books! Early Bird Books brings you free and bargain eBooks that match your interests. You can sign up for free, read the books on any device, and the books are yours to keep. Click to enter!
You know, there are some things I might be willing to do, either for money or because somebody says it's actually going to be fun. One of the things you couldn't pay me to do is spend 11 days hardly sleeping and crossing various levels of water, rock, and jungle while relying on three other people to get through it as quickly as possible.
But dammit if watching other people do it isn't fascinating (and stressful, and emotional?!) AF. Now I want all the adventure racing romances. There's plenty of inspiration on World's Toughest Race, if anyone needs a plot bunny or twelve.
Right, books.
News and Useful Links
Texas Rodeo author Kari Lynn Dell has passed away.
We had an awesome Bookstore Romance Day this past Saturday. I know there is an official YouTube page, and the official BRD virtual events are there. There were tons of others from bookstores all over the place, though, and a search *might* have presented the majority of them?
Dreamspinner Press has been banned from RWA's qualifying markets list. What does this mean for readers? Dreamspinner might continue to publish, and authors may choose to continue publishing with them, but they aren't going to be allowed to participate in RWA 2.0 events or publications, and they have essentially a black mark on their record for failing to pay several of their authors and failing to communicate with those authors in any way that falls under the word professionalism. Until they prove capable of sailing the ship without tossing folks over the side, I will continue not to recommend their books–I want to support the authors, but not if they're not getting paid for their work.
The Ripped Bodice is hosting Historical Happy Hour on their Instagram and I'm not sure what it's *supposed* to be but I would like to see a romance version of Drunk History.
I haven't read One To Watch, but this is an interesting insight.
Rosie Danan's The Roommate might not be out yet, but it's been optioned for film and a screenwriter has already been tapped.
Thanks to Romance Sparks Joy for pulling together a bunch of stuff that happened this week, good and…less good.
Join the Harpy and Trollop Mask Squad.
And add the Virtual Romance Events Calendar to your own. It's pretty magnificent.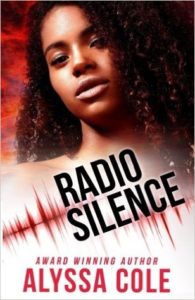 Deals
I don't know who wants to read a story set in the near future in which the power has gone out and society as the characters know it is potentially crumbling, but if you feel like that might be cathartic, Radio Silence is 1.99! I have definitely recommended this Alyssa Cole book and series before, but it's been long enough that the entire situation of the country has changed, so why not? This is the first in a series of three increasingly involved books about regular folks during the Apocalypse. So, enjoy, I guess?
Recs!
I've nicknamed this time "pull it off my shelves" week. I've set about finishing at least two books that have been hanging out on my shelves, with some inspiration from other sources.
Indigo
Beverly Jenkins
I've had this book for…a while. After the third or fourth time Trisha mentioned it on When In Romance, I ordered a copy. (Sadly, I did not manage to acquire the mass market with this gorgeous cover, though I hope to someday.) I'd initially intended to read it upon arrival, and then I was going to read it for a local book club that got washed out thanks to the pandemic, and now I'm reading it for a book club that I accidentally joined and that is reading their first romance in part thanks to my joining. Since that book club is meeting (virtually) on Saturday, I figured I should probably read it. This is one of Ms. Bev's books that can essentially stand alone, though I think there might be characters that show up in other books? I dunno. Either way, it does not read as part of a series, and is a particularly interesting setup for a romance novel.
Hester manages a stop on the Road, where enslaved people seeking their way to permanent freedom can stop, rest, and be hidden from fugitive hunters. When she's asked to harbor a famed conductor codenamed Black Daniel after he's been injured, she doesn't hesitate. But the two don't get on very well. They're both passionate about their work, and the other is keeping them from doing it in some way…but that passion is what brings them together.
This is a Civil War book, so read with care. CWs include racial violence, discussion of attempted sexual assault, period-familiar sexism, and slavery-related horrors.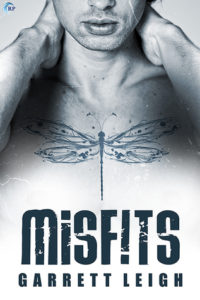 Misfits
Garrett Leigh
I picked this one up during a Friends of the Library Book Sale back when we had those, and have been looking for a reason to read it. So when you ask a group of authors what their favorite book series is, and Roan Parrish says this one? Well, you grab the book and see what it's all about.
Misfits features a couple in an open relationship who find themselves with an interested third. There are emotions and people pushing their partners at other people thinking the other person might be better for them and a lot of feelings. I've never read Garrett Leigh before, even though Misfits isn't the only book of hers that I own.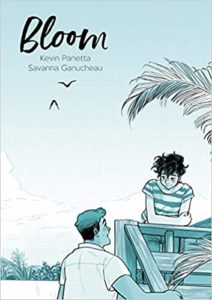 One thing I did finish was Bloom by Kevin Panetta and Savanna Ganucheau, which is a new adult romance and coming-of-age graphic novel in the loveliest blues. There's baking, there's longing, and there's confusion about the future. (There's also some grief for loss of a grandparent and later loss of property.)
What are you pulling off the shelf this week?
As usual, catch me on Twitter @jessisreading or Instagram @jess_is_reading, or send me an email at wheninromance@bookriot.com if you've got feedback, bookrecs, or just want to say hi!