Sponsored by Our Summer Reading Pack Giveaway courtesy of Harlequin.com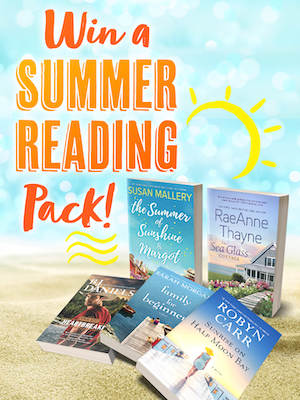 We're giving away a Summer Reading Pack courtesy of Harlequin.com. The prize pack which includes the following titles: Sunrise on Half Moon Bay by Robyn Carr, The Sea Glass Cottage by RaeAnne Thayne, The Summer of Sunshine and Margot by Susan Mallery, Heartbreaker by B.J. Daniels, Family for Beginners by Sarah Morgan.
Hey YA Readers:
Don't sleep on these deals this weekend. There are a lot of them, and many expire on Sunday. Treat yourself to a host of new reads without spending a whole lot of your cash.
Deals are current as of Friday, June 12.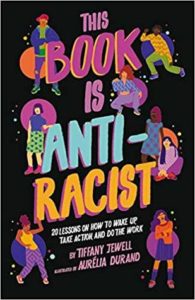 This Book Is Anti-Racist by Tiffany Jewell is essential reading right now and you have no excuse for $3.
Black Girl Unlimited by Echo Brown, which came out earlier this year and is so worth your reading time, is $3. It is a story of Black Girl Magic.
Ben Philippe's A Field Guide to the North American Teenager, a humorous and heart-filled fish-out-of-water story, as well as award-winning title, is $2.
Who Put This Song On? by Morgan Parker is one of my all-time favorite YA depictions of mental illness and it's funny, too. $3.
Enter a fantasy world with Kingdom of Souls by Rena Barron for $2.
Mark Oshiro's award-winning Anger Is A Gift is on sale for $3.
E. Lockhart's We Were Liars is one thriller fans will want to try. $2.
Printz-honor book and YA book in translation The Beast Player by Nahoko Uehashi is $3.
Celebrate queer YA with All Out edited by Saundra Mitchell — stories of queer teens through history by so many of your favorite YA authors. $2.
Speaking of queer YA (there will be a lot of it here!), Alex London's Black Wings Beating is $3.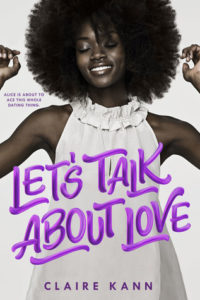 Claire Kann's Let's Talk About Love is $3 and it celebrates Blackness and queerness.
Anna-Marie McLemore's When The Moon Was Ours is $3. Blanca and Rosa, another of her magical queer stories, is also on sale for $3. Dark and Deepest Red? Also $3.
Want something witchy? Tess Sharpe and Jessica Spotswood's Toil and Trouble anthology of witch stories is $4.
Spotswood's The Radical Element anthology of radical girls through history is on sale for $1. So many great authors and stories in this collection!
So you want queer witches? Amy Rose Capetta's The Lost Coast is for you. $3.
Becky Albertalli and Aisha Saeed's brand new Yes, No, Maybe So is $3.
After The Shot Drops by Randy Ribay is $3.
On this week's episode of Hey YA, I talked about With The Fire on High by Elizabeth Acevedo (and told you nothing new you didn't already know about how great it is!). $3.
Cynthia Leitich Smith's Hearts Unbroken is on sale for $1.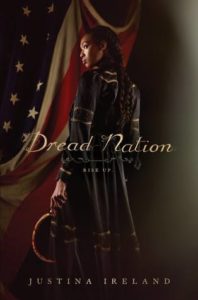 Alternate history with zombies book Dread Nation by Justina Ireland is $3.
Queer, There, and Everywhere by Sarah Prager, highlighting queer history and its leaders, is $2.
This Is Kind Of An Epic Love Story by Kacen Callender is $2.
Meredith Russo's If I Was Your Girl can be yours for $3.
The Weight of Stars by K. Ancrum is on sale for $3.
Jack of Hearts (and Other Parts) by LC Rosen is on sale for $2 (and so dang good!).
For sure, the following deals will expire Sunday. The ones above may last longer. Because there are so many, I'm going to just list them with the price. Click to your heart's content to learn more — many of these are big standalone reads or the first title in a series.
American Royals by Katherine McGee $2.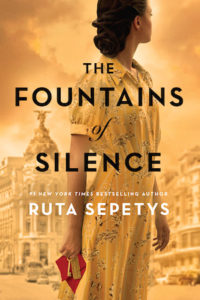 The Fountains of Silence by Rute Sepetys $3.
The Wrath and the Dawn by Renée Ahdieh $3.
The King of Scars by Leigh Bardugo $5.
The Lovely War by Julie Barry $3.
Not Even Bones by Rebecca Schaeffer $3.
All Your Twisted Secrets by Diana Urban $2.
The Queen's Assassin by Melissa de la Cruz $3.
The Guinevere Deception by Kiersten White $3.
Truthwitch by Susan Dennard $3.
Dumplin' by Julie Murphy $2.
Juliet Takes a Breath by Gabby Rivera $3.
Nyxia by Scott Reintgen $2.
Girls of Paper and Fire by Natasha Ngan $4.
Patron Saints of Nothing by Randy Ribay $3.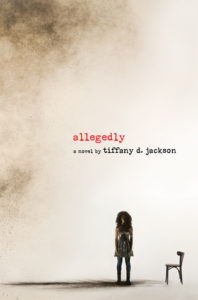 Allegedly by Tiffany D. Jackson $2.
Four Dead Queens by Astrid Scholte $3.
The Library of Lost Things by Laura Taylor Namey $2.
Wintersong by S. Jae-Jones $4.
Don't Read The Comments by Eric Smith (yes, that one!) $2.
The Darkest Corners by Kara Thomas $2.
Seafire by Natalie C. Parker $3.
Bloody Jack by LA Meyer $3.
Light It Up by Kekla Magoon $3.
How It Feels to Float by Helena Fox $3
In The Key of Nira Ghani by Natasha Deen $3.
The Best Laid Plans by Cameron Lund $3
Stay Gold by Tobly McSmith $5
The Edge of Anything by Nora Shalaway Carpenter $3
---
You'll find plenty of good reading here, y'all. Wow, wow, wow. I'm going to give my money a little workout, too.
Thanks for being here, and we'll see you on Monday.
— Kelly Jensen, @heykellyjensen on Instagram and editor of Body Talk, (Don't) Call Me Crazy, and Here We Are.