Sponsored by our Summer Reading Pack Giveaway courtesy of Harlequin.com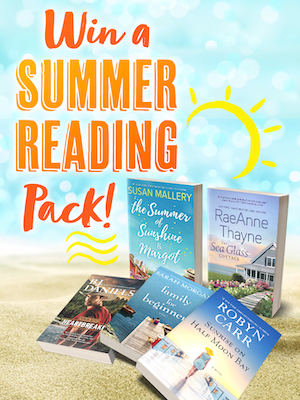 We're giving away a Summer Reading Pack courtesy of Harlequin.com. The prize pack which includes the following titles: Sunrise on Half Moon Bay by Robyn Carr, The Sea Glass Cottage by RaeAnne Thayne, The Summer of Sunshine and Margot by Susan Mallery, Heartbreaker by B.J. Daniels, Family for Beginners by Sarah Morgan.
Happy Thursday! Today I have a little bit of book news, a blurb about my love for Mexican Gothic, a cat picture, and more. I have been sick in bed all week, watching Bob's Burgers and reading books. It's not a horrible way to spend time, really, minus the not feeling good part. But I am on the mend and hoping to be back to 100% by the weekend!
Whatever you are doing or watching or reading this week, I am sending you virtual hugs. Please be safe, and remember to wear a mask and wash your hands. And please be mindful of others. It takes no effort to be kind. I'll see you again on Thursday. – xoxo, Liberty
Trivia question time! What is the name of Starr's father in The Hate U Give? (Scroll to the bottom for the answer.)
Deals, Reals, and Squeals!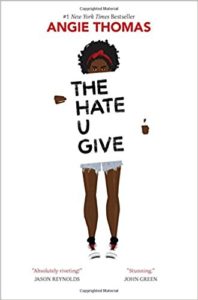 The film adaptation of The Hate U Give by Angie Thomas is streaming for free right now. And here are five more films about systemic racism you can view for free right now.
Here's the first trailer for the adaptation of You Should Have Left.
Here are 20 happy queer books to check out for Pride Month. And 3 great queer YA books by Black authors. A 6 great audiobooks by queer Black authors.
Here's the newest cover in C.L. Polk's Kingston Cycle series.
And here's the trailer for the I'll Be Gone in the Dark docu-series coming to HBO, based on the book by Michelle McNamara.
Book Riot Recommends 
At Book Riot, I work on the New Books! email, the All the Books! podcast about new releases, and the Book Riot Insiders New Release Index. I am very fortunate to get to read a lot of upcoming titles, and learn about a lot of upcoming titles, and I'm delighted to share a couple with you each week so you can add them to your TBR! (It will now be books I loved on Mondays and books I'm excited to read on Thursdays. YAY, BOOKS!)
Loved, loved, loved: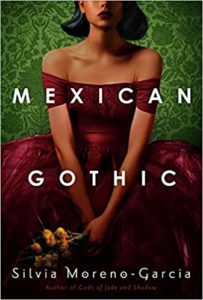 Mexican Gothic by Silvia Moreno-Garcia (Del Rey, June 30)
You only have to wait two more weeks for this fantastic novel! It was everything I wanted and more. The story of a young wife shut away in her husband's family's secluded home, thinking that nefarious things are afoot, is not a new story. But in Moreno-Garcia's hands, it's a new excellent version of the story. It's set in Mexico in the 1950s: After her newly-wed cousin, Catalina, sends a letter begging for help, Noemí Taboada travels to High Place, a stately manor in the countryside, to help her. When she arrives, her cousin says it was a misunderstanding. Catalina's handsome husband, Virgil, says Catalina has been sick with tuberculosis and doesn't know what she's saying. But Noemí doesn't think Catalina has the right symptoms, and when she herself experiences some super weird and creepy goings on in the home, she decides she needs to intervene. But will the family let her go? Will the house let her go? This is A+++ creepsville territory, a new gem in the gothic genre crown.
What I'm reading this week.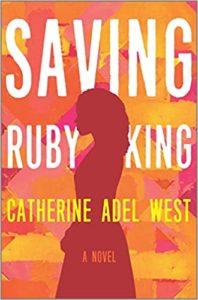 Saving Ruby King by Catherine Adel West
Across the Green Grass Fields by Seanan McGuire
The Gone-Away World by Nick Harkaway
White Tears/Brown Scars: How White Feminism Betrays Women of Color by Ruby Hamad
The Unraveling of Cassidy Holmes by Elissa R. Sloan
Song stuck in my head:
Dim All the Lights by Donna Summer
And this is funny:
THE CUTE, IT BURNS.
Happy things:
Here are a few things I enjoy that I thought you might like as well:
And here's a cat picture!
Trivia answer: Maverick.
You made it to the bottom! High five. Thanks for reading! – xo, L