Sponsored by Drawing on Walls: A Story of Keith Haring from Enchanted Lion Books.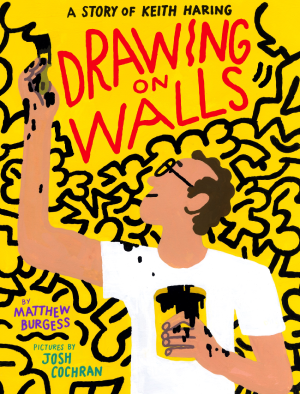 From Matthew Burgess, the much-acclaimed author of Enormous Smallness, comes Drawing on Walls: A Story of Keith Haring. Often seen drawing in white chalk on the matte black paper of unused advertising space in the subway, Haring's iconic pop art and graffiti-like style transformed the New York City underground in the 1980s. A member of the LGBTQ community, Haring died tragically at the age of thirty-one from AIDS-related complications. Illustrated in paint by Josh Cochran, himself a specialist in bright, dense, conceptual drawings, this honest, celebratory book honors Haring's life and art, along with his very special connection with kids.
Hello readers!
I've had an Oscar winner reading to me this week and I've been enjoying every minute of it. I'm talking about Taika Waititi's charity reading of James And The Giant Peach by Roald Dahl. Each episode on YouTube has seen him joined by a host of famous faces (I would like Lupita Nyong'o to narrate everything from now on please) and you can catch up on episode one here.
And now, let's talk books!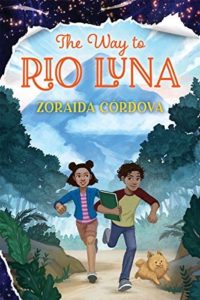 The Way To Rio Luna by Zoraida Córdova
Danny Monteverde knows that his older sister Pili hasn't run away – she waits for him in Rio Luna, the magical land from their favourite book of fairy tales.
But as the years pass, his faith begins to waiver. It's only when he finds a strange book in the library with a map to Rio Luna – and to Pili – that Danny realises it's finally time to find his sister. And, in the process, standing up to the greatest threat that Rio Luna has ever known…
The debut middle grade novel from Córdova, this is full of strong siblings, world-crossing adventures, and a rich spin on fairy tale adventures. Beware fairyland at all costs!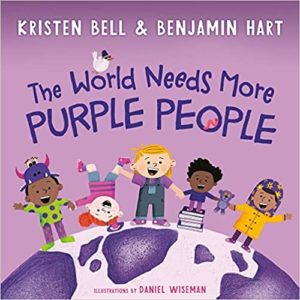 The World Needs More Purple People by Kristen Bell and Benjamin Heart, illustrated by Daniel Wiseman
Get yourself to the Good Place with this celebration of purple people. What is a purple person? It's somebody who brings people together and speaks up for what's right – an everyday superhero!
A bright and fun book, with lovely and accessible illustrations, this celebrates "the things that make you you!"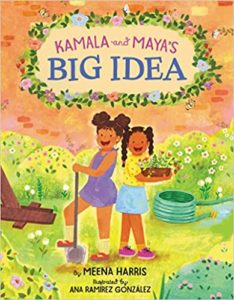 Kamala and Maya's Big Idea by Meena Harris, illustrated by Ana Ramírez González
One day Kamala and Maya had a big idea: they would turn their empty apartment courtyard into a playground! But big ideas take a lot of work, and sometimes you have to stand firm in the face of disappointment to make a dream turn into a reality…
Meena Harris is the niece of Senator Kamala Harris and the daughter of Maya Harris, and this is based on a true story from their childhoods. It celebrates how children can make a difference and how a community can make things happen when they work together. Gorgeous!
You Matter by Christian Robinson
"Near or Far / Big Or Small / First or Last / You Matter"
An exploration of different perspectives from around the world, whether the bird-watchers or the pigeons they're feeding, this wonderful picture book celebrates the value to be found in all of us. There's a lot of power in these classy, full, emotional pages and Robinson's writing is beautiful throughout.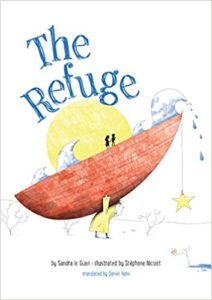 The Refuge by Sandra le Guen, illustrated by Stéphane Nicolet, and translated by Daniel Hahn.
Jeannette has a new classmate, Iliana. It's a little difficult for them to communicate because Iliana is learning a new language but hands and drawings do just fine. They tell Iliana's story of leaving her country, and then they tell the stories of her parents too. And as these stories take shape and bloom, so does the friendship between Jeanette and Iliana…
First published in French and full of wildly magical artwork, this is a tribute to the power of storytelling, friendship, and the importance of empathy. A moving, rich, and intensely imaginative experience.
Let's leave it there for this week! I'll be back next week with more new books, I promise. Between then and now, you can stay in touch with me via social media (this week I am thinking a lot about the Moomins), on my website, or over on the biweekly literary fiction podcast Novel Gazing.
Happy reading!
Louise.