Sponsored by our Debbie Macomber prize pack giveaway! Enter here.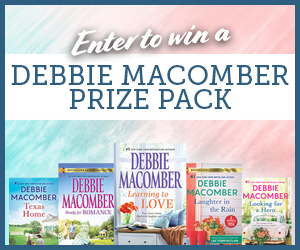 Looking for some cozy romance reads? We've got you covered! Book Riot is teaming up with Harlequin.com and Read Bliss to offer up a Debbie Macomber prize pack to one lucky winner, titles include: Texas Home, Learning to Love, Laughter in the Rain, Looking for a Hero, and Ready for Romance! Enter here.
Well, it's the end of April. Can you believe it? Yesterday it was March. Seriously.
What have you been doing this month? I just started a project where I read one essay from The Book of Delights every day, because that way at least I can read a couple pages a day. I'd love to make it all the way through all the romances I have, but right now…that's not happening.
Over on Book Riot
Tropetonites! I love tropetonites! (And I am especially in love with this one.)
I have gravity issues, but I love these.
Do you have Kindle Unlimited? Here are some romances to check out.
And don't forget you can always scour backlist romance content for other things to read.
Deals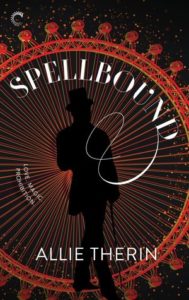 In the wake of Starcrossed coming out in May, Allie Therin's Spellbound is 1.99. I'm not sure how long it will be, so I'd get it ASAP. This is the first in the Magic in Manhattan series, which is set in a magical version of our world…in the 1920s. That's right, 1920s magical lover men. Who have to fight other magical people trying to control a magical object that can change the world. Okay, so there's way more to it than that, but that's the basic gist. Sale or not, you should be reading it, so get it while it's hot.
New Books
It's a good week for books, y'all. I've heard a lot about some releases and am smack in the middle of one. I need to get back to it.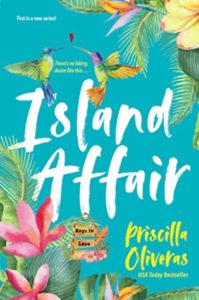 Island Affair
Priscilla Oliveras
When Luis is put on mandatory leave as a firefighter, he suddenly has a week free. That comes in handy when he comes across Sarah, who is having a rough day. Her family is coming to the Keys for a much-needed vacation, and she might have told them her relationship was more advanced than it actually was… and now he's not coming. Luis, still recovering from an incident that put him in a bad place, is totally down to help her out. Cue a week-long fake relationship for the ages.
Also, I really want to go to Key West now.
There are a bunch of other books out this week, too!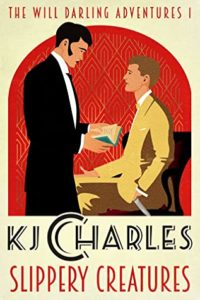 Slippery Creatures by KJ Charles (in paperback; the ebook is out May 13)
The Virgin and the Rogue by Sophie Jordan
Burn Zone by Annabeth Albert
Three To Love by Rebel Carter
The Rakess by Scarlett Peckham
ImPerfectly Happy by Sharina Harris
Designed by Fate by Jenny Bloom
Carter's Undoing by Sherelle Green
Whiskey Kisses by Lena Hampton
Piece of Tail by Milly Taiden
A Family Affair by Rob Loveless
As usual, catch me on Twitter @jessisreading or Instagram @jess_is_reading, or send me an email at wheninromance@bookriot.com if you've got feedback, bookrecs, or just want to say hi!