Looking to add the bestselling RED, WHITE AND ROYAL BLUE by Casey McQuiston to your TBR list? Now is your chance! Book Riot is teaming up with Macmillan's Heroes & Heartbreakers newsletter to give away a brand new copy to 10 lucky readers.
Enter here for a chance to win, or click the cover image below!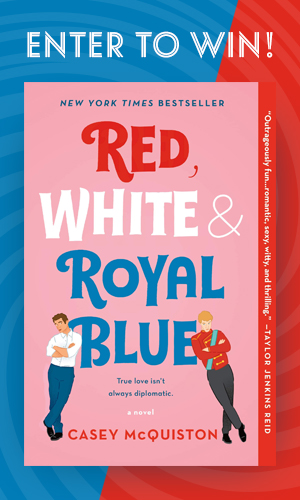 Here's a little more about the Heroes & Heartbreakers:
Steam Up Your Inbox with Heroes & Heartbreakers! Stay up to date on the latest romance novels, buzz, excerpts of new releases, original stories, and more.